Drive electric,
drive with pleasure!
Make the switch now!
Whatever your business, you'll always find the car that suits you perfectly at LeasePlan. Including electric cars! They're quieter, easier to maintain and better for the environment. So there's no need to feel guilty any more when you take the car out for a spin – plus you'll be one of the first road-users to emphasise how important environmentally friendly driving is for the planet. Especially when Private Lease makes the switch so problem-free for you.
Less expensive than you'd think
Electric cars come with tax breaks and the electricity you use is a good deal less expensive than fossil fuels. Electric cars also require less maintenance, so you lose less time.
Subsidies
The subsidy that you receive in Flanders to buy or lease an electric is around €3500. Be aware that this subsidy only applies on EVs registered before December 31st 2019.
Economical
Electric cars consume an average of €4 per 100 kilometres, compared with €9 for diesel cars. Which means 150,000 kilometres of electric driving pleasures saves you a cool €7,500!
Solar panels
If you generate your own electricity, then you can drive using the free energy generated by the sun.
Greater driving enjoyment
As you can see, electric driving has many advantages. And many of those benefits simply make driving more fun and pleasurable.
With electric there's no more roaring engine noise – plus you can have the full power of the electric motor whenever you want it. If your car is still recharging, you don't lose any capacity with preheating or cooling. Plus you can use your smartphone to locate your car, as well as open or lock it.
You can recharge any time
With an electric car, filling up at the petrol station becomes a thing of the past. However, you will need to recharge your battery regularly. And you can do that when you're at home, at work or out on the road.
Power socket
You can recharge your electric car at home using an ordinary power socket. To be able to do this, you will need to fit a system that meets certain safety requirements. Recharging takes all night (approximately 20 kilometres for each hour of charging).
Recharging station
Using a recharging station you can recharge your electric car at home or at work up to seven times faster than with an ordinary power socket. And smart recharging stations 'know' when the cheapest time of the day is to recharge.
Public recharging terminals
Haven't had the opportunity to recharge at home or you need to recharge on the way to your destination? Then you can use one of more than 850 public recharging terminals located across the whole of Belgium.
Tips for extending your driving range
The distance you can cover in your fully charged electric car differs from model to model and depends on your driving style. Fortunately, there are plenty of recharging options.
Long journeys
If you're going on holiday abroad, find out where the fast-chargers are located along your route at chargemap.com. Make sure you have your recharging pass with you, because you can't pay everywhere with Bancontact or credit cards. Activate roaming so that you can open your apps. And also remember to take a recharger with an ordinary power plug with you.
Driving style
Try to maintain a constant speed of between 100 and 110 km/h when you're on the motorway. Better to take a tunnel than drive up a mountain pass. And try not to use the heating or air-conditioning too much. That way you'll get the maximum number of kilometres out of your battery.
Frequently Asked Questions
Here you can find the most asked questions about electric driving.
A fully charged battery with a capacity of 40 kW will enable you to drive 200 to 250 kilometers. If you drive sensibly, you will achieve even more. Speed has the most effect on the amount of power drawn down from your battery, so you are advised to keep to the permitted speed limits. There are also other factors that may have an effect on your driving range:

high or low temperatures (resulting in continuous operation of the air conditioning/heating)
a (too) sporty driving style
driving with a strong headwind
a fully loaded car
driving uphill for a long period of time

Yes. If you live in the Flemish Region you are eligible for a subsidy. The Flemish government grants what it calls a "zero-emissions subsidy" for newcars that are powered totally by electricity. You will find details of the exact amounts and the terms and conditions for claiming this subsidy on the website of Flanders.
LeasePlan will handle the application for your subsidy. If your application is approved, the Flemish government will deposit the amount of the subsidy in your account.

Our PrivateLease product does not include a home recharging system.
If you would like to have a recharging system for your electric car, we can of course order one for you. You will receive a separate invoice for it.
The home recharging system that you can order via LeasePlan is the Wallbox Pulsar Type1, with a maximum charging power of 11 kW. This home recharging system costs €1694, including VAT.
The price includes:

the device: Wallbox Pulsar Type 1 with a fixed cable 5 metres in length
attaching the device to the wall
inspection and approval: after installation, the device is inspected and approved by an independent party
There is a 2-year warranty on the Wallbox

Your existing power supply will probably be sufficient, because your car is recharged mainly at night when you are not using other electrical appliances. Your recharging station can be programmed to operate at the right power and at the right time so that any potential overload to your electricity network can be avoided as much as possible.

If you are not able to recharge at home, you can use a public recharging point. More and more recharging points are being installed in Belgium. Use the Plugsurfing appor go to www.plugsurfing.com for a handy list of all the recharging points in Belgium and Europe.
Can't find a recharging point in your local area? Then you can lodge a request for one based on the Flemish government's "recharging point follows car" principle. According to this principle, recharging points will be installed in locations where people need them. With each request, the authorities come to see whether recharging at the person's own premises is possible or not. If it's not, they will check on the presence and occupancy rate of existing recharging points within a radius of 500 metres. If they then find there is insufficient recharge infrastructure, a new recharging point with access for the public will be installed. You will find more information about this at www.paalvolgtwagen.be .
Get in touch with us
Call us
If you're not yet a customer, you can reach us on 0800/140 22 on business days between 9 a.m. and 6 p.m.; If you're already a customer, Then call LeasePlan Driver Services via: +32 78 150 600.
Call now
Chat with LeasePlan
Chat with a LeasePlan employee or leave us a message and we'll get back to you.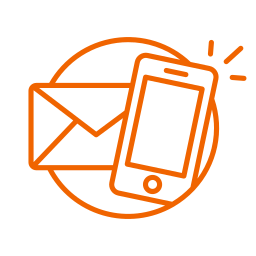 Email us
Send us an email and we'll reply as quickly as possible.