Private Lease: the new driving
Enjoy carefree driving with Private Lease from LeasePlan
What is private lease?
Private lease is a carefree solution that gives you all the benefits and freedom to drive the brand-new vehicle of your choice. You choose the car of your dreams, the expected mileage and the duration of your contract and we guarantee convenience and service quality.
So, whether you want a spacious coupe or compact hatchback to go on road trips or just run errands, you can drive the perfect car for your lifestyle — stress-free! — with a private lease from LeasePlan. Insurance, maintenance, tyres, and repairs are all included in the price.
Maintenance & servicing included
Discover our private lease offerings
How does Private Lease work?
1. Choose your car

Choose a car that best suits your lifestyle from the most popular vehicles on the market. You decide how long you want to lease the car and how many kilometres you require.

2. Submit your documents

Leasing a car is simple, but we need to check your credit rating before we can issue a contract. We request that you provide us with certain documents so that we may approve your application as quickly as possible.

3. Your lease contract

Once your request has been approved, we'll send you a lease contract to sign. The monthly fee is deducted from your account via direct debit.

4. Pick up your new car and have a safe journey

We'll do our best to ensure you receive your car quickly. If you have any questions or need advice, you can get in touch with us at any time. Once your lease period is up, simply return the car to us and pick out a new one.
Frequently Asked Questions about Private Lease
Why choose private lease? -You receive a fully equipped car that is always brand new for a remarkably low monthly price. -Smart: Your savings aren't going down each year because you haven't put them into a car that you own yourself. -No surprises: All fees for your car are included in one transparent monthly invoice. -No hassle: Everything is taken care of for you. -Everything is included: Road tax, civil liability, risk retention & legal assistance, European breakdown assistance. -You benefit from the lowest price without having to negotiate this yourself. -You can look forward to another brand-new car after your contract ends. -You can view all maintenance and administrative matters in the free MyLeasePlan app. -An advantageous termination clause: You can end a contract after one year by paying 3x the monthly fee; if you cannot drive due to illness you can end the contract free of charge; in the event of death, the contract will end free of charge, meaning no hassle for your heirs. -No guarantee is required. What is included in the monthly fee? -Civil liability, risk retention & legal assistance -Maintenance & repairs -Tyre replacement following normal wear -European breakdown service with a replacement vehicle for up to 5 days if the breakdown occurred while in transit -24-hour roadside assistance, 7 days per week -Road tax and VAT -Financing What is not included in the contract fee? -Fuel or electrical charging -Fines for traffic offences -Winter tyres -A replacement vehicle during repairs or maintenance (but you receive a replacement car for 5 days if your car broke down while in transit). Are the cars new or used? Cars are always brand-new. You will be the first to drive the car you will decide to lease. Why is the private leasing monthly fee so low? LeasePlan is the market leader for lease cars, and part of this means buying dozens of cars for our fleet. This enables us to negotiate the best price and get the largest discount when buying in volume. This applies not only to the cars themselves, but to civil liability, risk retention & legal assistance, maintenance, repairs, tyres and breakdown assistance. After your lease period is up, LeasePlan sells your car for the maximum trade-in value it can receive – something else that keeps your monthly fee remarkably low. The outcome: a fully equipped car at your disposal for an unbelievable monthly price.Is there credit approval needed? A credit check process is in place. You must provide specific documents for us to check your financial creditability with [local organization country works with]. If approval is granted, we may then proceed and send you the leasing contract.  Who can drive my lease car? Anyone with a valid driver's licence may use the vehicle. You remain responsible for the car, regardless of who is driving it. No minimum or maximum age applies if you wish to drive a car made available through private leasing. Anyone may take advantage of private leasing with LeasePlan.What does the insurance cover? Full insurance coverage, third party liability and own damage with deductible and accident management.   You may check your contract for details.   Learn more here 
Want to know more? We're here to help!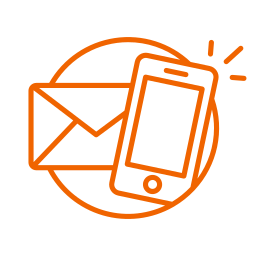 Private Lease
Looking for a new private lease car or do you have any questions about your actual Private Lease car? Contact us!