Private Leasing
enjoy hassle free driving
Would you like a new car, but do you face the big investment, the many unexpected costs, the hassle? Then don't buy one, but opt for the new, smart solution.
For a fixed amount per month, Private Lease covers all costs. You only pay for the fuel and any fines. We deliver the car within a few weeks and everyone who drives it is insured.
More info?
What is Private Lease?
For a fixed monthly fee you drive a brand new car. So you don't have to sacrifice your savings to a car that quickly decreases in value. As soon as the contract has expired, you hand in the car.
Carefree
With Private Lease you have a brand new car at your disposal for a fixed amount per month for an agreed period of time.
This includes everything: civil liability, risk retention and legal assistance - VAT & road tax - maintenance, repairs, tyres - European breakdown service - financing costs.
In short, with Private Lease you benefit from the unique advantages that used to be available only to someone with a company car.
Ultra low-cost
Why can LeasePlan keep the monthly lease price so extremely low? As market leader, we negotiate the sharpest volume discounts on the car, all options and services.
The result for you: maximum driving pleasure at a bottom price.
The benefits of Private Lease
For a surprisingly low monthly price you drive a very fully equipped, always new car.
Smart: your savings are not stuck in a car that decreases in value year after year.
No surprises: all your car costs bundled in 1 clear monthly invoice.
No hassle: everything is arranged for you.
All included: driving tax, civil liability, risk retention & legal assistance and European roadside assistance.
No deposit is needed.
Take care of all your maintenance and administration via the free MyLeasePlan application.
Advantageous termination clause: after 1 year's driving you can stop by paying only 3 months rent, in case of driving ban due to illness you can stop free of charge and in case of death you can stop free of charge for your heirs.
At the end of your contract, you are looking forward to a brand new car again.
This is all included:
Civil liability, risk retention & legal aid
Maintenance & repairs
Tyres according to normal wear and tear
European breakdown service with up to 5 days replacement vehicle in the event of a breakdown on the road
Assistance 24 hours a day, 7 days a week
Traffic tax and VAT
Financing costs
What is not included?
Fuel
Traffic fines
Winter tyres
Want to know more? We're here to help!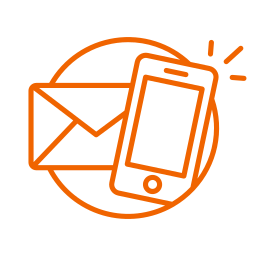 Private Lease
Looking for a new private lease car or do you have any questions about your actual Private Lease car? Contact us!