Private leasing – the benefits
What is private lease?
Private lease is a carefree solution that gives you all the benefits and freedom to drive the brand-new vehicle of your choice. You choose the car of your dreams, the expected mileage and the duration of your contract and we guarantee convenience and service quality.
So, whether you want a spacious coupe or compact hatchback to go on road trips or just run errands, you can drive the perfect car for your lifestyle — stress-free! — with a private lease from LeasePlan. Insurance, maintenance, tyres, and repairs are all included in the price.
Why choose Private Lease?
A fixed, affordable, all-in-one price with a single invoice

A car costs more than the sale price alone. You also have to factor in road tax, maintenance, repairs, tyres and insurance. When you add it all up, you'll quickly realise how affordable private leasing is by comparison. The only thing you have to pay for on top? Fuel.

How is LeasePlan able to keep the monthly leasing price so low? As the market leader, we can secure the best volume discounts on vehicles, options and services during business negotiations. What you get is pure driving pleasure at rock-bottom prices.

No deposit

With a Private Lease car, a deposit is often required. This is an amount (often equal to 3 months' rent) that you pay to the leasing company in advance and only get back when your contract expires. So that's a hefty, extra sum of money that you won't be able to use during the full term of the contract.

At LeasePlan, we don't charge a deposit for your lease car. The monthly price you see in our offer is an all-in price where everything (except petrol, fines & any contractual excess in case of damage) is included and therefore the only amount you have to pay LeasePlan.

No prepayment

With a Private Lease car, an advance payment is often required. This is an amount you pay in advance to the leasing company, which is factored into the lease price. Thus, a lower monthly lease amount may be shown, but in reality, you therefore have to make an extra investment in advance, even before you take delivery of your car.

At LeasePlan, we do not ask for an advance payment on your lease car. The monthly price you see in our offer is an all-in price where everything (except petrol, fines & any contractual excess in case of damage) is included.

No hassle

Private leasing is simple. It gives you access to a brand-new car for a fixed monthly fee over a contracted period. Everything is included: civil liability, risk retention & legal assistance – VAT and road tax – maintenance, repairs and tyres – breakdown assistance in Europe – financing fees. In short: With private leasing you enjoy unique benefits that used to be off limits to company car drivers.

Convenience

When you opt for private leasing, we take all administration, maintenance and much more out of your hands. We're also available 24/7 and our service teams are always ready to assist you. Reached the end of your contract? Simply return your car. You aren't part of the sale process in any way.

Delivery in no time

When you're in the market for a new car, you want to be able to drive it as soon as possible. The problem is that if you buy a car, you can end up waiting a long time before it's in your hands. Private leasing keeps things simple: we always have cars in stock, so you can get behind the wheel of a brand-new vehicle in no time.

Flexibility

You choose a contract with a duration of between 24 months and five years. Situation changed (e.g. within your family) in the meantime? Each time you extend your contract, you can upgrade to the latest model, so your car will always be brand new – without having to pay out a huge sum all at once for the privilege.

Mobile at all times

You can count on roadside assistance throughout Belgium and the rest of Europe with private leasing. If your car cannot be repaired then and there, we'll give you a replacement one. How about long-term repairs? We'll give you a replacement there, too. This optional service can be added to your contract for just €5 per month.

All the benefits of a new car

Belgian cities are increasingly introducing low-emissions zones that are closed off to older cars that pollute more. Thanks to private leasing, you'll always be at the wheel of the best, newest and safest car that meets all environmental standards. In other words, you'll have no problem getting anywhere – either now or in the future.
Discover our private lease offerings
Want to know more? We're here to help!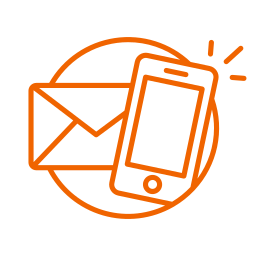 Private Lease
Looking for a new private lease car or do you have any questions about your actual Private Lease car? Contact us!
Private Lease
Why Private Lease?
No deposit, no prepayment

A fixed all-in-one price

A fixed all-in-one price