Private Lease
Configure yourself
Still didn't find what you were looking for?
State your preference
If you haven't found the car you're looking for in our current range, don't worry. You can always request a Private Lease price calculation for a specific car without obligation (we can provide a personalised proposal for all makes except Renault, Dacia and Mercedes).
Advantages
You choose the car with your preferred options to meet all your needs.
We always apply the private lease conditions provided by the respective makes in the calculation.
A personal offer is without obligation. You can always decide on a car from our current online offers.
Disadvantages
Our online offers are often more interesting as LeasePlan buys several (identical) cars at the same time and can therefore keep the price low.
Our online offers are often more interesting because LeasePlan has years of experience in selecting the best models with the most popular options and packs, so our drivers don't have to worry about it.
It's therefore certainly worth taking a look at our current offers first.
Let us know what you're looking for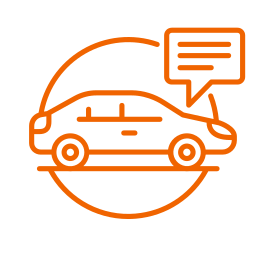 Looking for a specific car?
Tell us which Private Lease car you are looking for and we will provide you with a personalized quote!