LeasePlan is excited to offer the upcoming Volkswagen ID.7, a fully electric saloon car that provides a sustainable and luxurious driving experience. With its advanced technology and sleek design, the Volkswagen ID.7 is set to be a formidable competitor to the Tesla Model 3 and Hyundai Ioniq 6.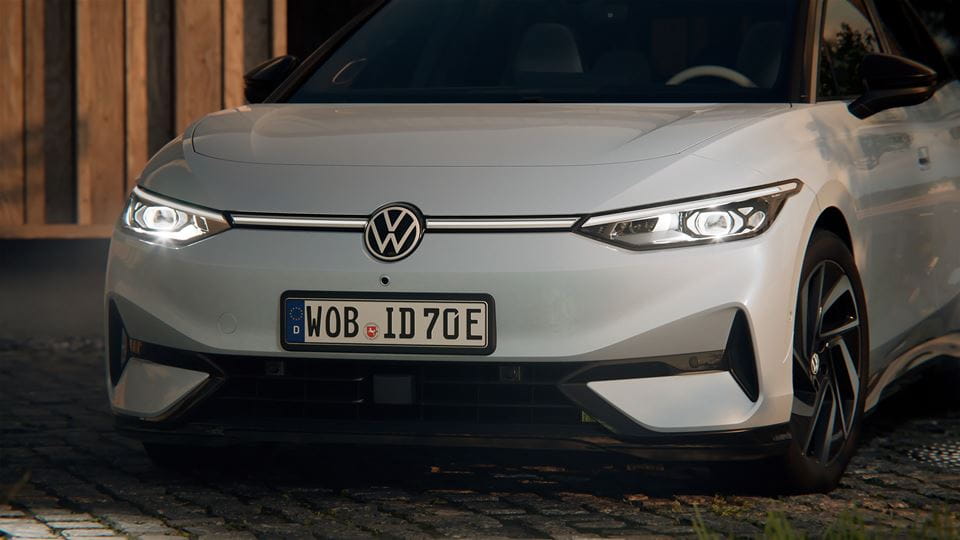 Range & Performance:
The car is expected to have up to 700 km of range, making it a great option for drivers who are looking to go on longer journeys without needing to worry about charging their vehicle. Additionally, the ID.7 is expected to charge the car's battery from 10 to 80% in less than 30 minutes. It'll be the most effective car in it's class due to an advanced battery system and the car's aerodynamics.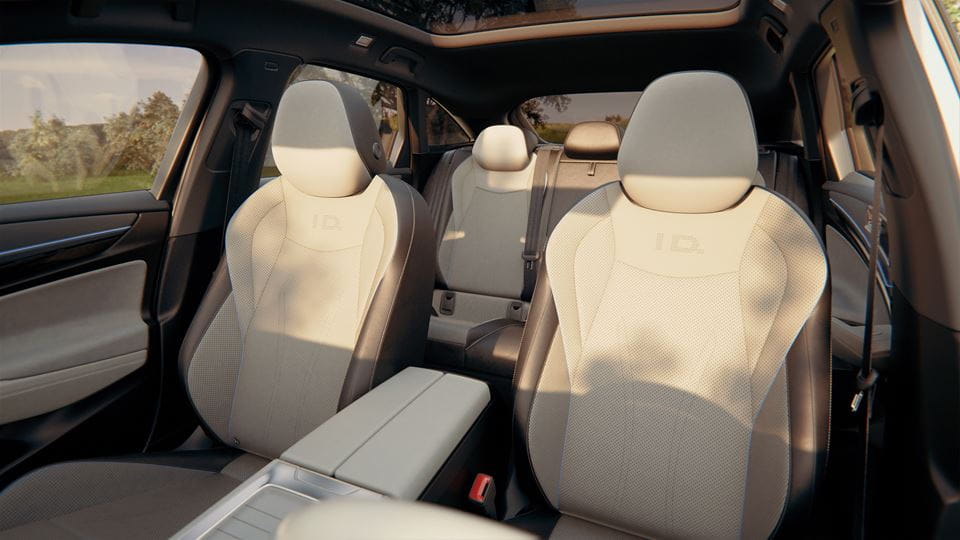 Sleek Design & Interior
The ID.7 has a stylish design with sloping rooflines and subtle creases in the side. The hexagonal rear-light clusters have been simplified for a more refined look. The interior of the car is spacious, with comfortable seats and ample legroom for passengers. The design has been partially revealed in teaser photos, which show that the car will feature the same headlights, sloping roofline, and subtle creases in the side as the rave-themed ID.7 concept car. Additionally, the car will feature simplified rear-light clusters, giving it a clean, modern look that is sure to impress drivers.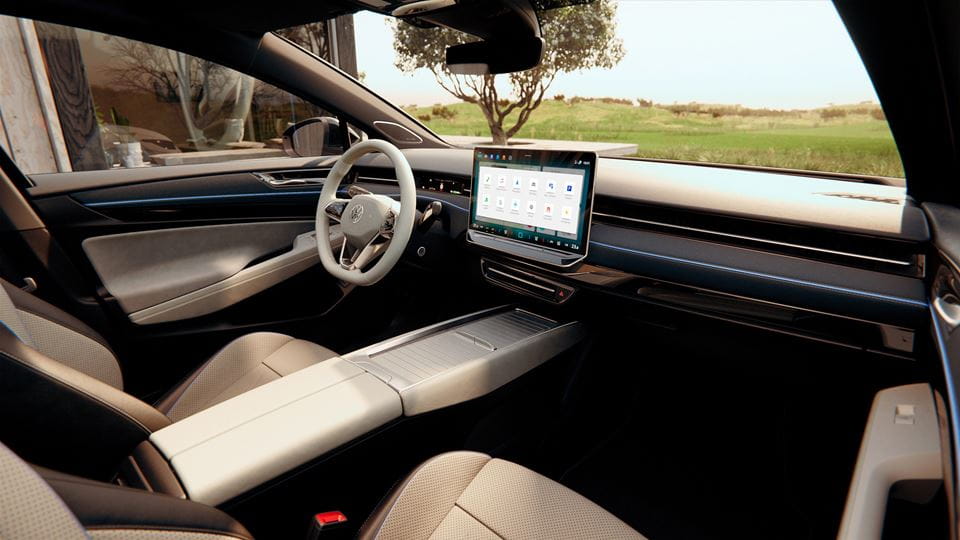 Luxurious and sustainable
Inside the Volkswagen ID.7, drivers can expect a luxurious, high-tech experience. The centrepiece of the car's interior is a huge 15.0-inch touchscreen infotainment system that sticks out of the dashboard, much like the one found in the Tesla Model 3. This system includes all the major controls, including heating and air conditioning, making it a simple, intuitive way for drivers to interact with their vehicle. Additionally, the car's interior will feature recycled materials, including fabrics made out of ocean plastics and recycled bottles, as well as recycled plastics in the insulation.
With its focus on sustainability, advanced technology, and high-end driving experience, the ID.7 is a great option for drivers who want a premium electric vehicle that offers a sustainable, high-tech driving experience LeasePlan is excited to add the Volkswagen ID.7 to our lineup of sustainable and advanced electric vehicles. Stay tuned for more updates on when the ID.7 will be available for lease.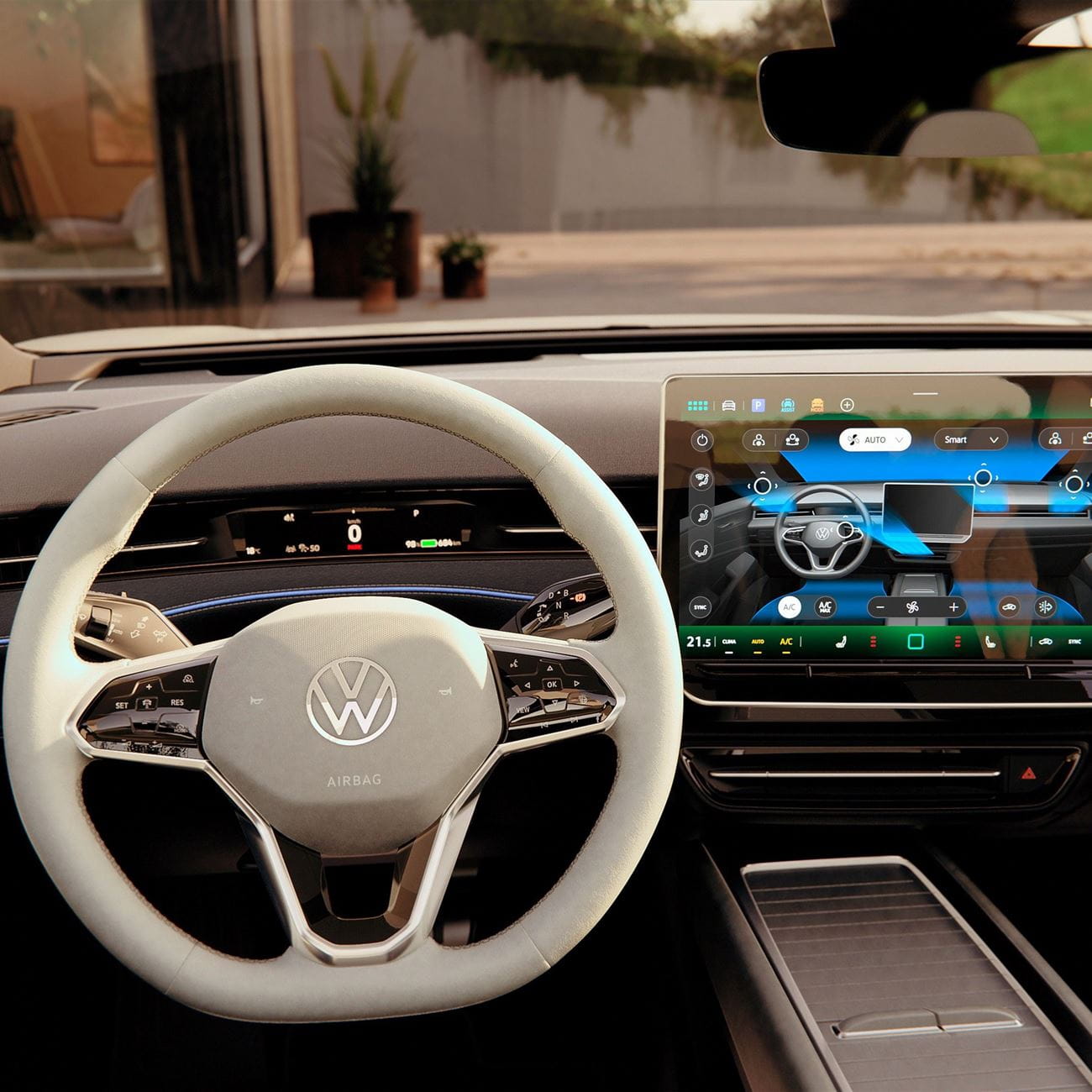 The car is expected to come with a number of advanced safety features, including adaptive cruise control, lane departure warning, and automatic emergency braking.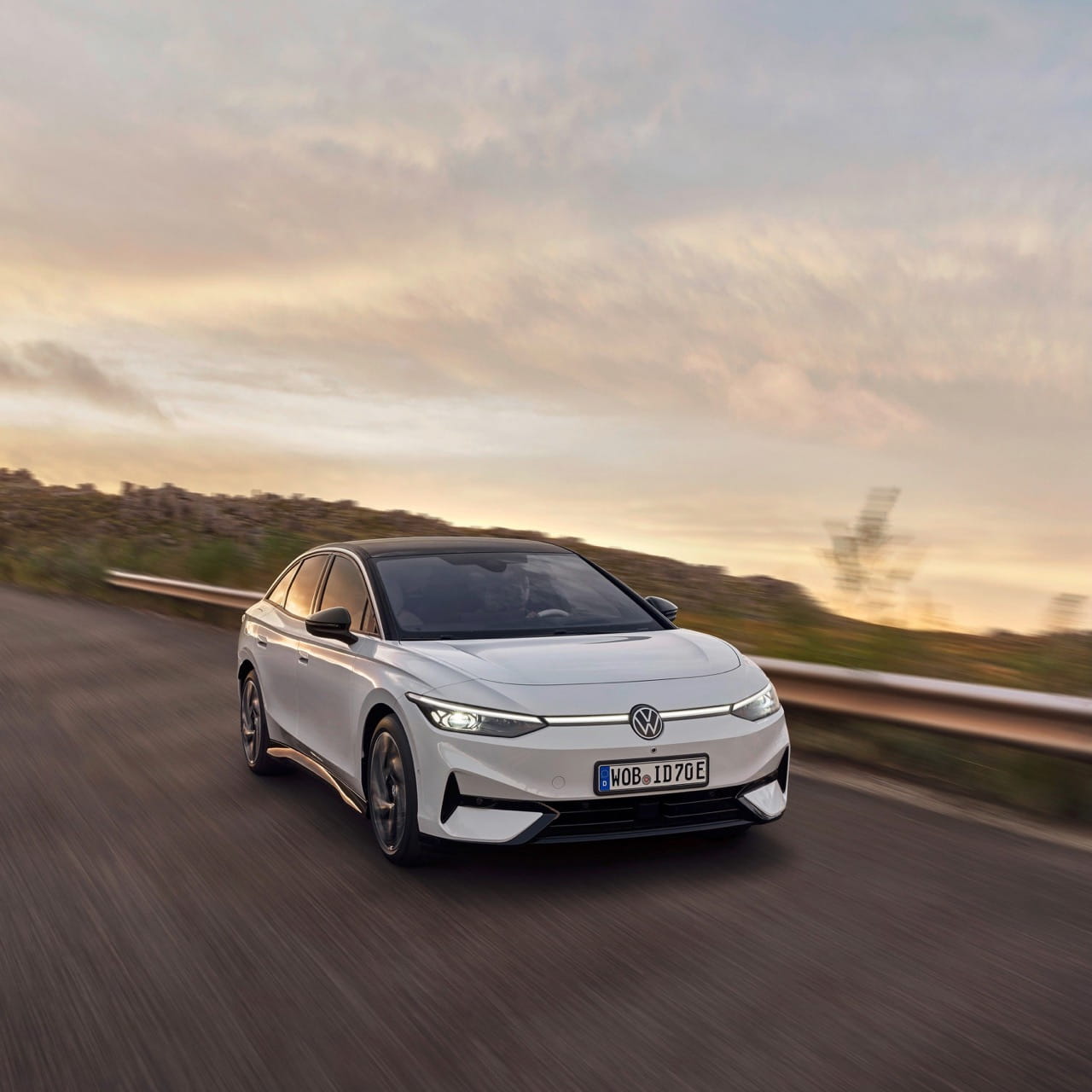 The Volkswagen ID.7 is expected to be a more upmarket luxury saloon, offering a high-end driving experience.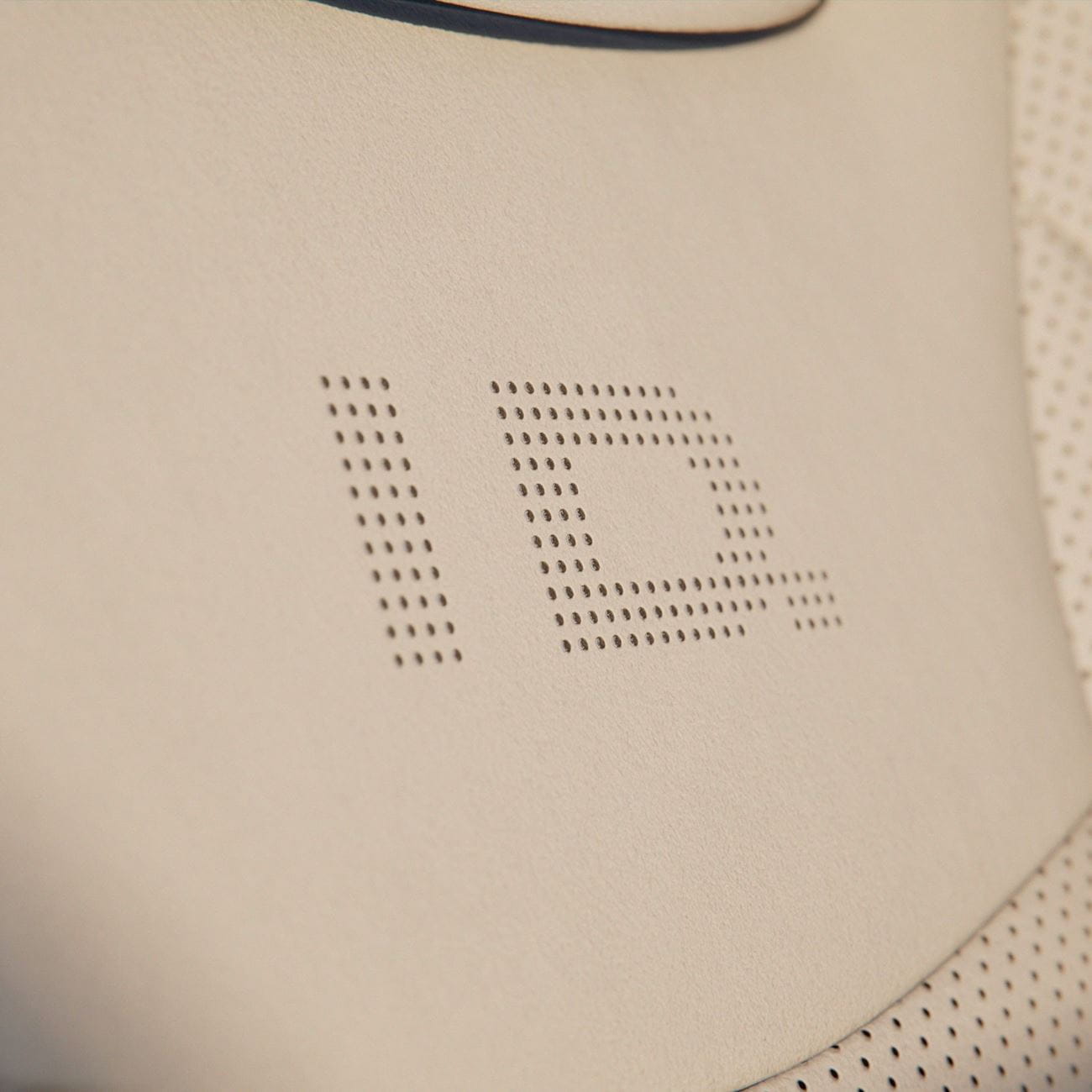 Cheaper versions of the car will be available at a later date, offering a more affordable option for those interested in the ID.7.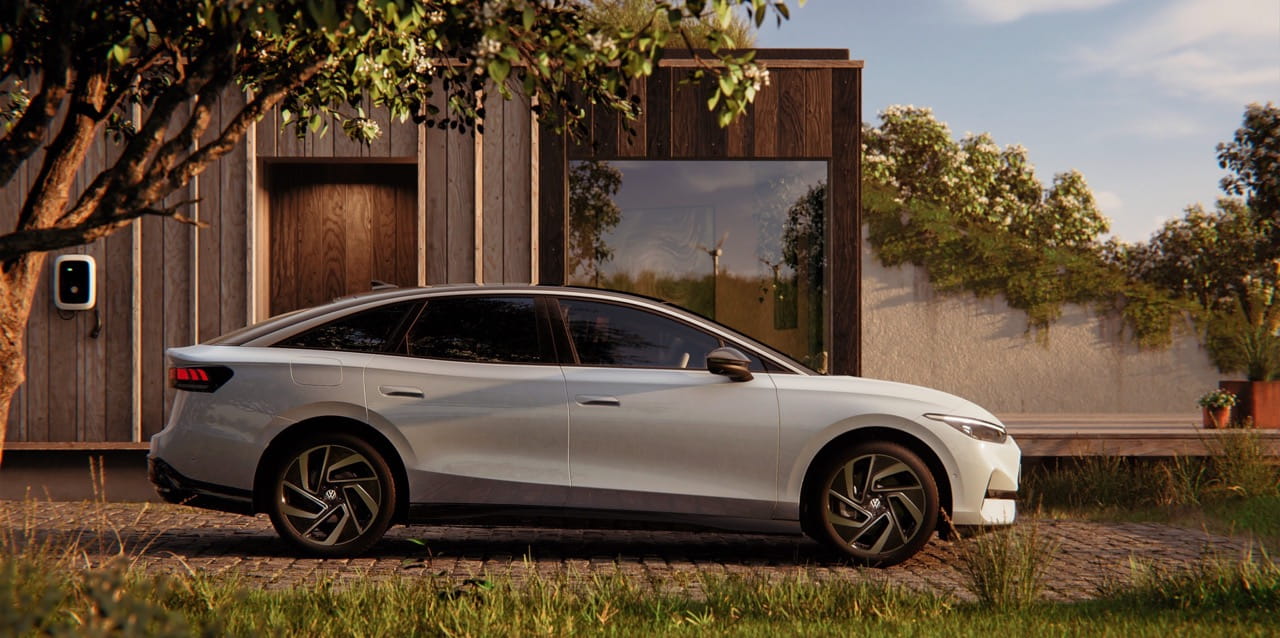 Volkswagen ID.7
Inform me when the Volkswagen ID.7 is available
Enter your details to be among the first to know about availability. As soon as the car is available at LeasePlan, we will contact you without obligation.