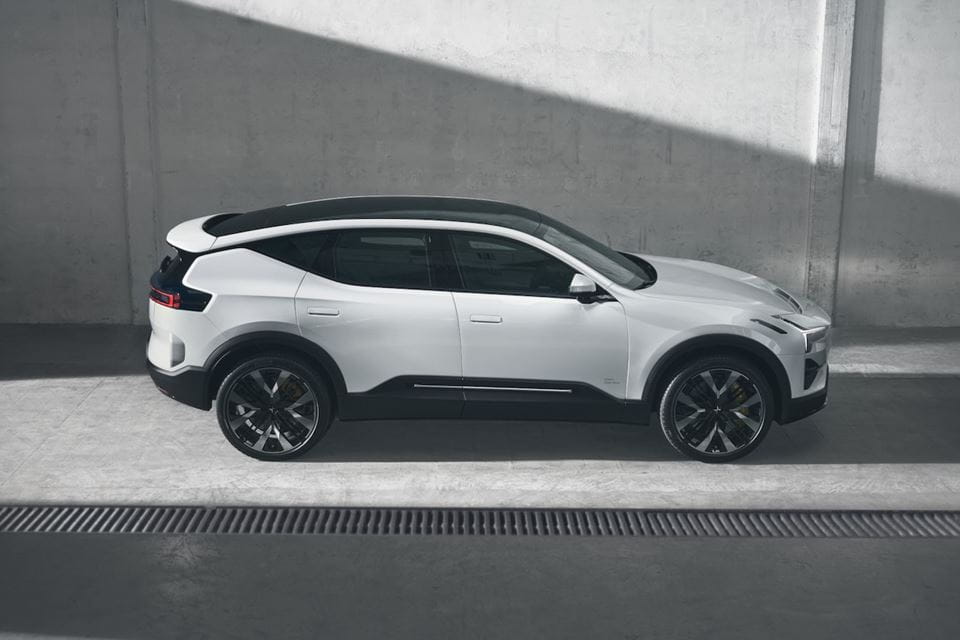 Power, prettily packaged
What does performance look like in an electric car? Polestar is built from the ground, and its technical features, range and looks has sustainability in focus. It is a modern SUV, close to being a super car. With its 517 horsepower and 910 Nm in the Performance Pack, you can talk about power that is beautifully wrapped. The standard model, with its 360 kW and 840 Nm, is ready to compete with its rivals BMW iX, Tesla Model X and Audi A-6 e-tron.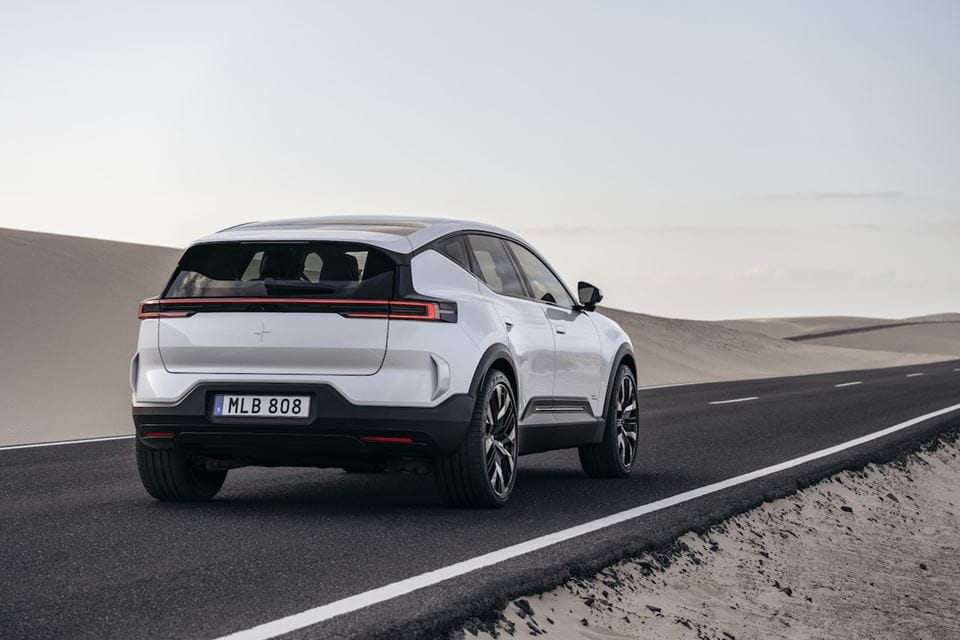 Aerodynamic, with range
The Polestar is built to be aerodynamic. Its aerowings in the bonnet and spoiler, and rear aeroblades, help streamlining the car and thereby increase its range. That gives it a WLTP range of 610km on a 111 kWh battery.
Polestar 3 is equipped with a dual-motor drivetrain that gives the car easy speed. That can be seen in the Performance variant, when it goes from 0-100 km/h in 4.7 seconds, while the Long Range takes a little more, at 5 seconds. Both hit top speeds of 210km/h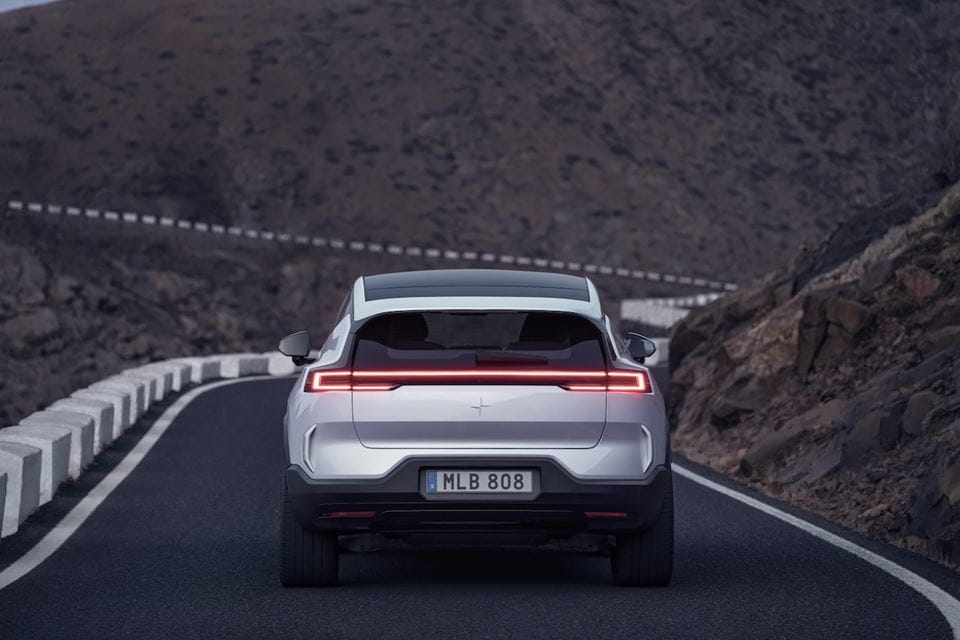 Aggressive but progressive
Despite of all its SUV credentials, the Polestar 3 has an aerodynamic Scandi sleekness. In other words, it's both aggressive and progressive.
The Scandinavian is expressed through its panoramic glass roof that brings in the outdoors, market leading technology - the autonomous driving native runs off an artificial intelligence brain in the form of the centralised NVIDIA DRIVE computer, that continually processes data from multiple sensors and cameras, to enable advanced driver-assistance safety and monitoring. At last, it includes a 14.5-inch touchscreen infotainment system.
Motor & drivetrain
Electric motor

Permanent magnet synchronous motors

Drivetrain

All-wheel drive
Performance
Power

360 kW (380 kW with Performance Pack)

Acceleration 0 - 100 km/h

5.0 s (4.7 s with Performance Pack)
Battery
Battery type

400V lithium-ion

Range (WLTP)

610 km (560 km with Performance Pack)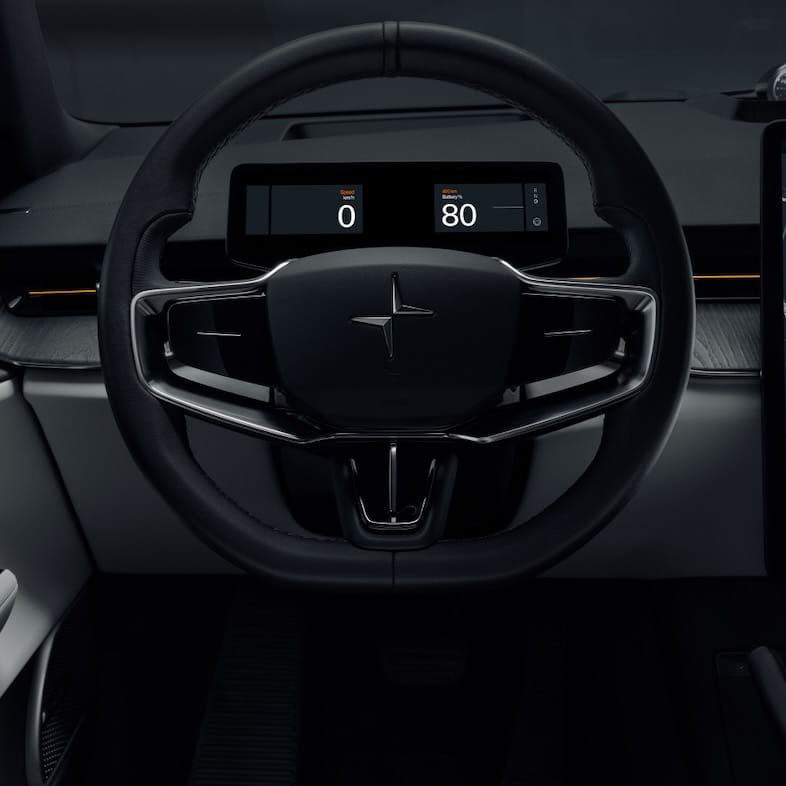 Multifunctional steering wheel
Steering wheel controls
From skipping songs to navigating the various displays, the touch-sensitive contextual buttons integrated in the steering wheel help keep your eyes on the road while driving. They allow you to choose from the available functionalities and click to activate them.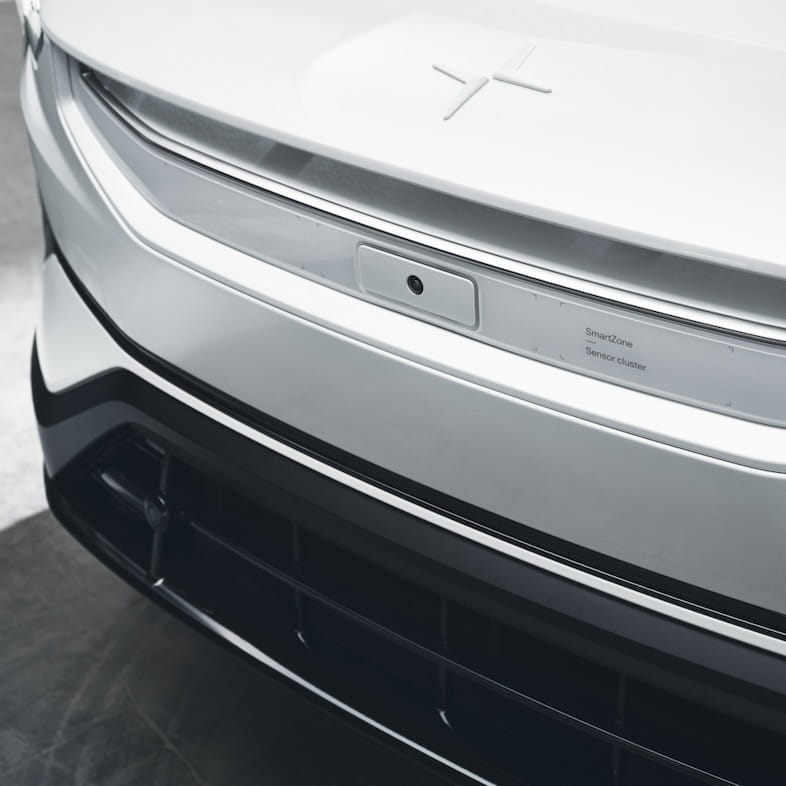 Safety
SmartZone sensors
The grille of traditional cars allowed the engine to breathe. The SmartZone at the front of Polestar 3 hosts a radar and a camera that enable the car to see. With sensors looking out for potentially dangerous situations, the car is always aware of its surroundings with the aim of keeping occupants and other road users safe at all times.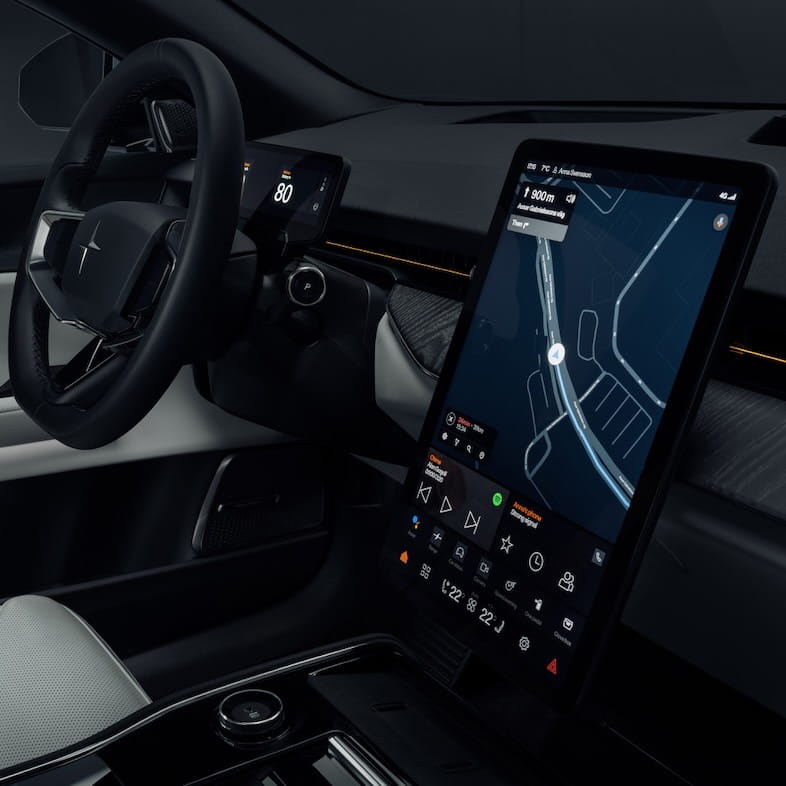 Displays
14.5" centre display
Clarity in all circumstances. The large, frameless central touch screen has a pixel density of 208 ppi and an anti-reflective coating to deliver excellent readability even in direct sunlight.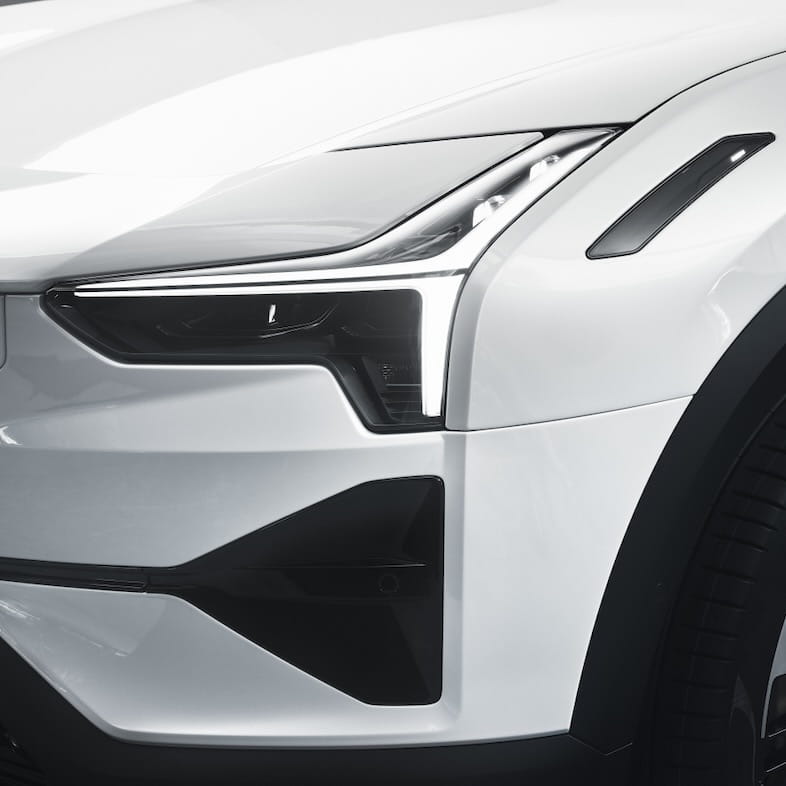 Intelligent lighting
Active High Beam
Polestar 3's new generation LED headlights can automatically switch between low and high beam to avoid dazzling other drivers. For the same reason, the beam level is constantly adjusted for optimal illumination, regardless of the load being carried.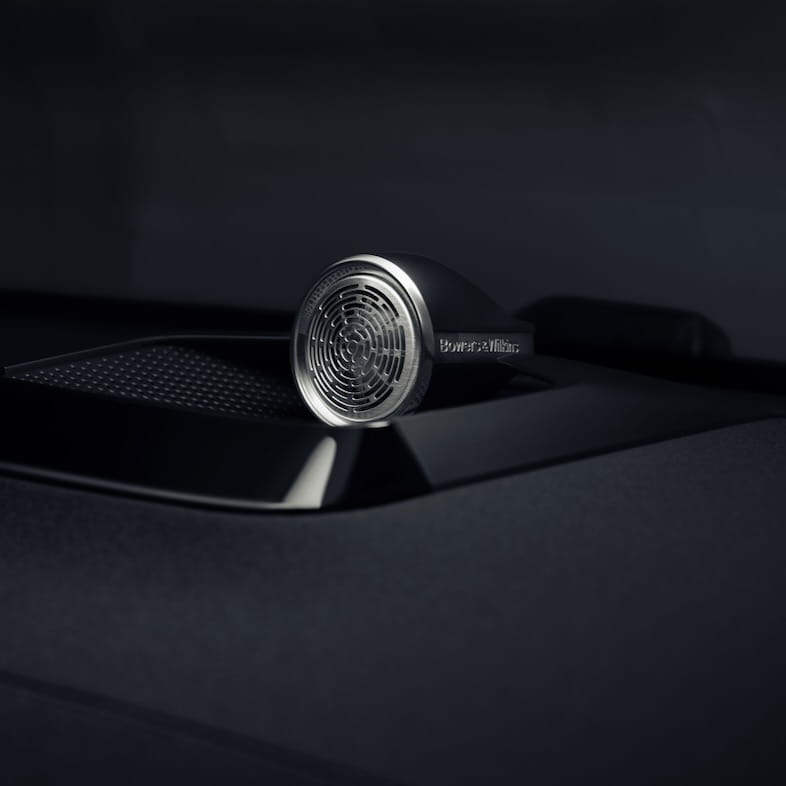 Audio system
Bowers & Wilkins Audio
25 speakers. The 1610-watt Bowers & Wilkins sound system delivers high-spec audio throughout the car.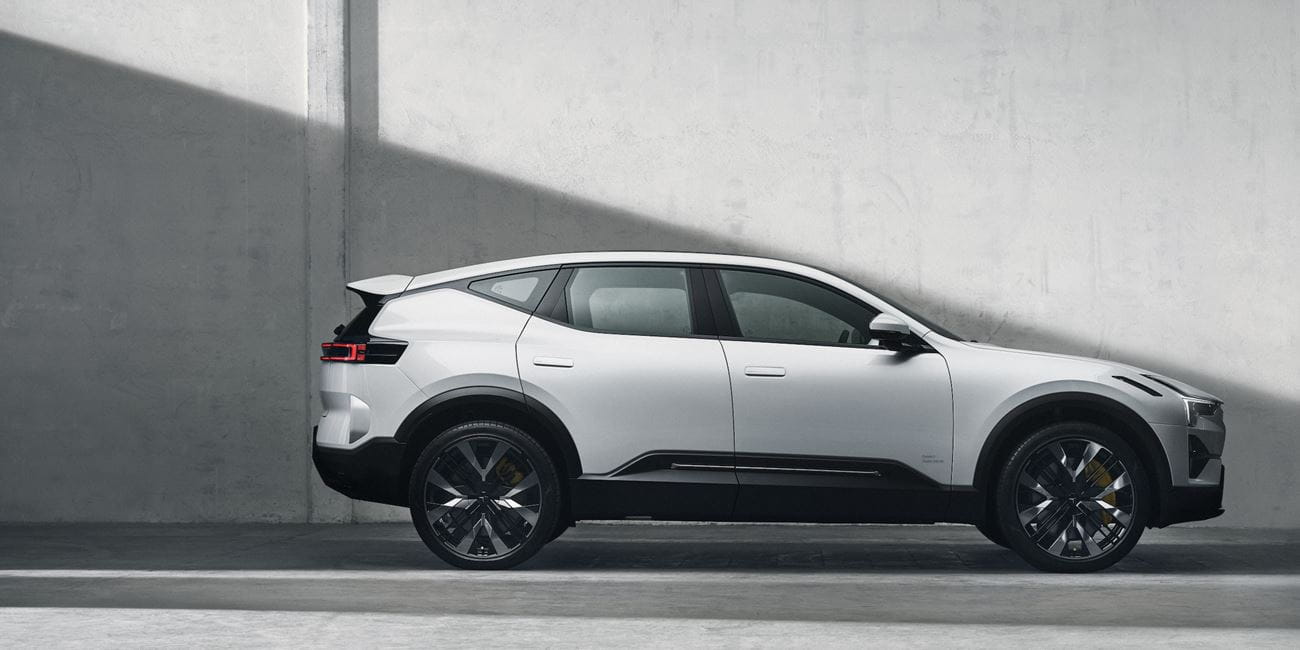 Polestar 3
The SUV for the electric age
Polestar 3 vs Polestar 2
View comparison
Polestar 3 vs Tesla Model Y
View comparison