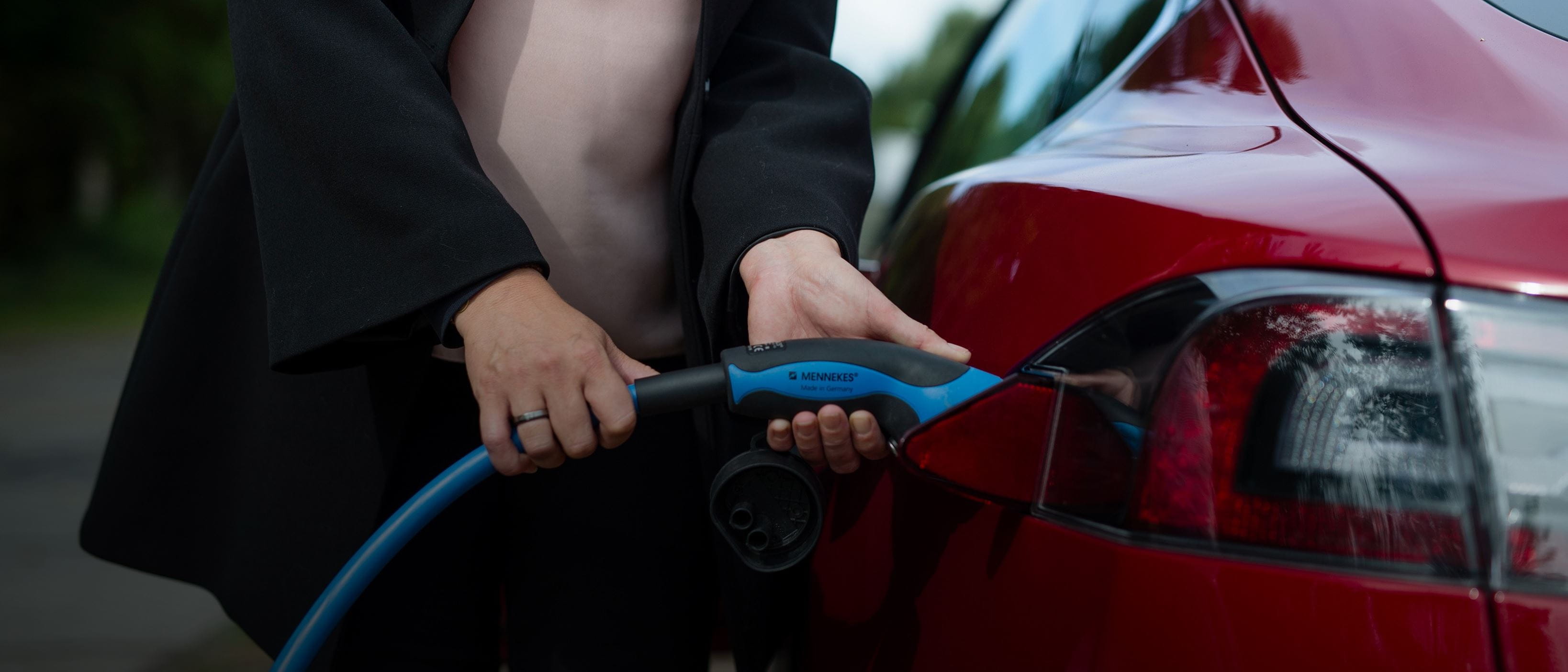 Mobility Monitor: One in five Danish car users expect to buy an electric vehicle
3 min to read
Sustainability
---
Our new Mobility Monitor survey conducted among 4,000 respondents from all over the world shows that only 22 percent of the Danish car users expect their next car to be an electric vehicle (EV). Nearly twice as many do not expect to buy an EV.
The government, its supporting parties, and the previous government all intend to end the sale of all new diesel and petrol cars in 2030.
However, far from all Danes are ready to replace their petrol or diesel car with an EV. That is the result of our annual Mobility Monitor survey, which is conducted among 4,000 respondents in 16 different countries, including Denmark.
The survey shows that 22 percent of the Danish car users expect to buy an EV next time they need to replace their current car. 38 percent do not expect to choose an EV. Behind Belgium (10%) and Luxembourg (11%) – in third place tied with the Netherlands – Denmark is the country in Europe where the fewest people expect to buy an EV in the next five years.
On a global scale, 36 percent of all respondents that expect to buy a car in the next five years expect it to be an EV, while 29 percent are not interested in investing in an EV. 36 percent are undecided.
"A lot is happening within EV technology, so it is not necessarily alarming that Danish car users are not ready to buy EVs yet. It is our experience that some people are waiting for manufacturers to launch new battery-powered top models. At the same time, we see an increased demand for EVs on a leasing contract, meaning that there is a momentum to build on," says our CEO Michael Olsen
The purchase price is too high
According to our analysis, especially the purchase price seems to deter Danes from buying EVs. 66 percent believe that the purchase price is a contributing factor to their opt-out, while 51 percent answer that this is due to insufficient charging facilities and charging infrastructure.
"The purchase price is the biggest barrier when choosing an EV. This needs to be lowered if we want EVs to become more widely adopted, and it requires political will if we want this to happen quickly. Given the need for a joint effort, we are very much willing to discuss how to accelerate this transition to make EVs more accessible for all Danes," says Michael Olsen, adding:
"As for charging options, you can already charge your EV in many different places around the country, so now it is all about opening even more charging stations in each of these places. Further, we must make it even easier for people to charge their EV at home as well as at work."
A more positive attitude than three years ago
Our survey shows that 46 percent of the Danish respondents have become more positive towards EVs over the past three years. In this period, 3 percent have become more negative towards EVs.
"We see a very positive development both in Denmark and the rest of Europe when it comes to the general perception of EVs. The ground has been prepared, so now is the time for the industry and politicians to launch concrete initiatives that can make it even easier and more reasonable for companies and individuals to choose EVs," says Michael Olsen.
About the survey
Our survey is based on responses from over 4,000 respondents (239 of whom are from Denmark) from 16 different countries. The other countries in the survey are Belgium, France, Germany, Greece, the Netherlands, Italy, Luxembourg, Poland, Portugal, Romania, Spain, Sweden, Turkey, United Kingdom, and the United States.
Published at December 12, 2019
Was this article helpful?
---