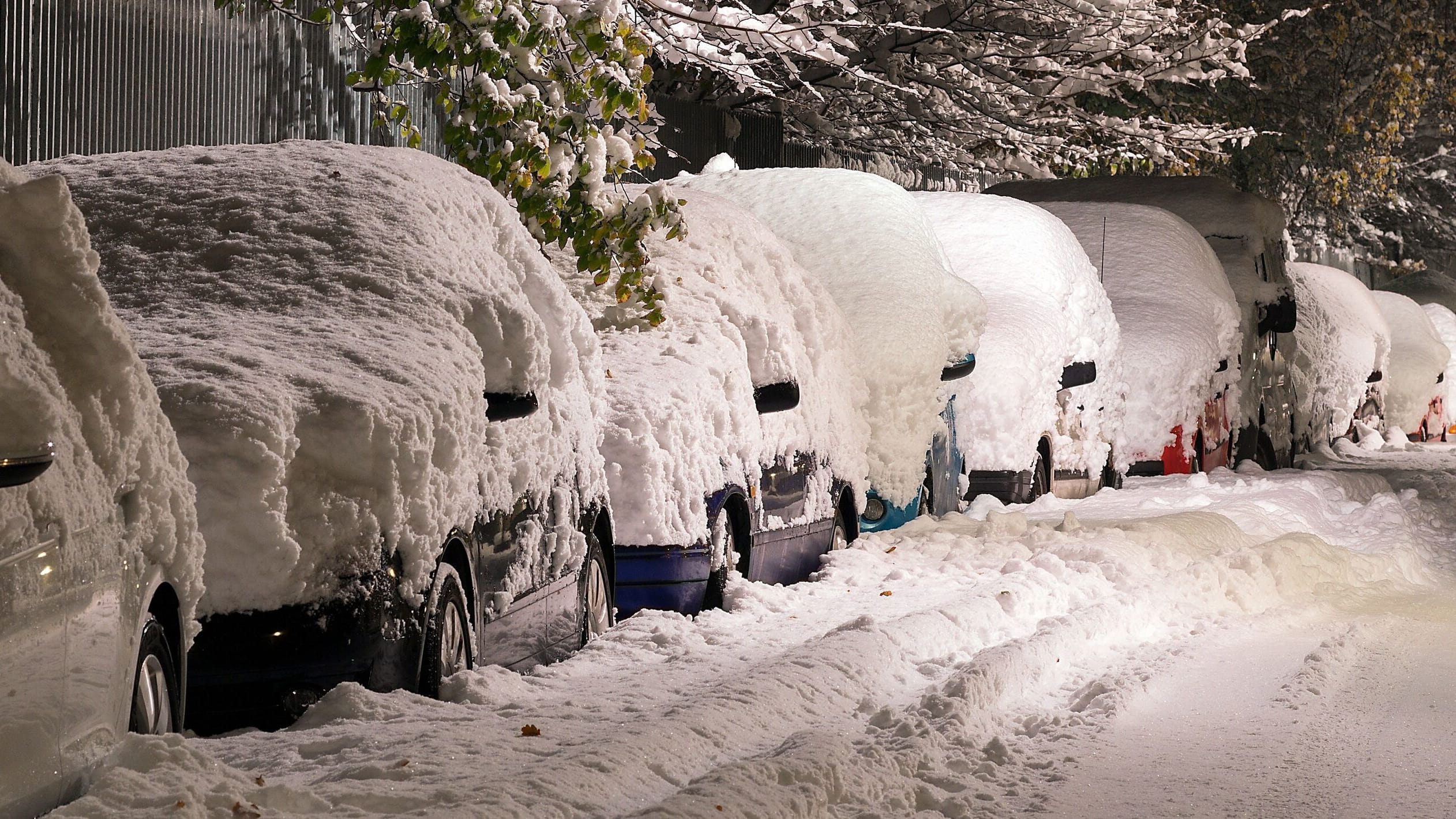 Going on a skiing trip with your EV? These tips will give you peace of mind
3 min to read
Tips & tricks
---
With winter break and Easter Holidays just around the corner, you are bound to make holiday plans. Going on a skiing trip by car is a popular decision. A winter journey to the mountains in your EV is exciting, but make sure that you read our tips, so you can have complete peace of mind when going on a long trip.
Winter tyres: safe and economical
Every driver should know, that winter tyres are the best tyres to have on the car during the winter months. Did you know that these tyres are crucial for driving your EV in winter conditions? Not only are they safer and shorten braking distances, but they also save battery power. For electric cars, the extra grip, provided by these tyres, reduces energy loss, so you can keep going for a longer timer.
Heat your car in advance
Electric cars are equipped with many technological innovations. For example, most EVs have a car app that allows you to pre-heat the interior of the car, while it is still connected to the charging station. This way, you can leave with a full battery and a nicely heated car. Moreover, you can switch off the heating while driving, and only use the seat heater. That saves up to 25% of your battery.
Protect your charging gate
Frost and snow can cause your EV's charging gate to freeze, especially if your charging port is located at the nose of your car. Try to avoid this, by using the app, to heat your car before you leave. Another handy tip: take a bottle or thermos with you, and defrost your charging gate with some warm water.
Do you have everything to charge your car?
Before you leave, make sure you have everything you need in order to charge your vehicle. Remember the right cables, and if you need to charge from a normal socket, you will need a mobile connector. Also, check if your destination's network is the same as in your home country. To charge while you are on the road, you will need to stop at a charging station. There are pan-European cards you can use, but some countries only accept cards from a local provider. To be well prepared, you find all the information you need on the website plugshare.com.
Do not hit the gas pedal too hard
The ability to accelerate, is one of the reasons why driving an electric car is so much fun. But be careful when you push the throttle in freezing temperatures. That way you keep maximum control on slippery roads. Winter tyres will certainly provide more grip, but a relaxed driving style can make a big difference as well. Moreover, it will save battery power and extend your driving range. Also, limit your use of regenerative braking if possible, so you do not slide across the road. In other words, always be gentle with the accelerator, both when pressing and releasing.
Drive smart when crossing the mountains
When you reach the mountains, it is best not to drive on cruise control. Your EV is powerful enough to climb those hills with ease, so you are able to enjoy the dynamics of your car. However, be aware that driving in mountain territory is going to affect your range. Maximum regenerative braking can certainly help when driving downhill, and the extra energy you store is a nice bonus. But always try to have a full battery when you start a trip through the mountains.
Park indoors
Even when your EV is not driving, you are losing power. Especially harsh temperatures will affect your battery life, so try to park inside or under a roof. This protects your battery and ensures that your car does not get too cold. Your battery will thank you.
Enjoy your trip
It is true that with a classic combustion engine car, you do not have to stop as often to refuel. But each road trip is more fun and safer anyway, when you take a break every two or three hours. So instead of hurrying to your destination, find some nice places to recharge your EV while you have a delicious lunch or a relaxing cup of coffee. You will also be less tired when you arrive, and be able to enjoy your holiday from the start.
Published at February 11, 2022
Was this article helpful?
---