Toyota used all its expertise to introduce its first all-electric model. The resulting bZ4X is an impressive feat. The bZ stands for beyond zero and this sporty crossover boasts a wide range of innovations. Agility and efficiency were at the top of Toyota's list of priorities, as were ease of use and safety.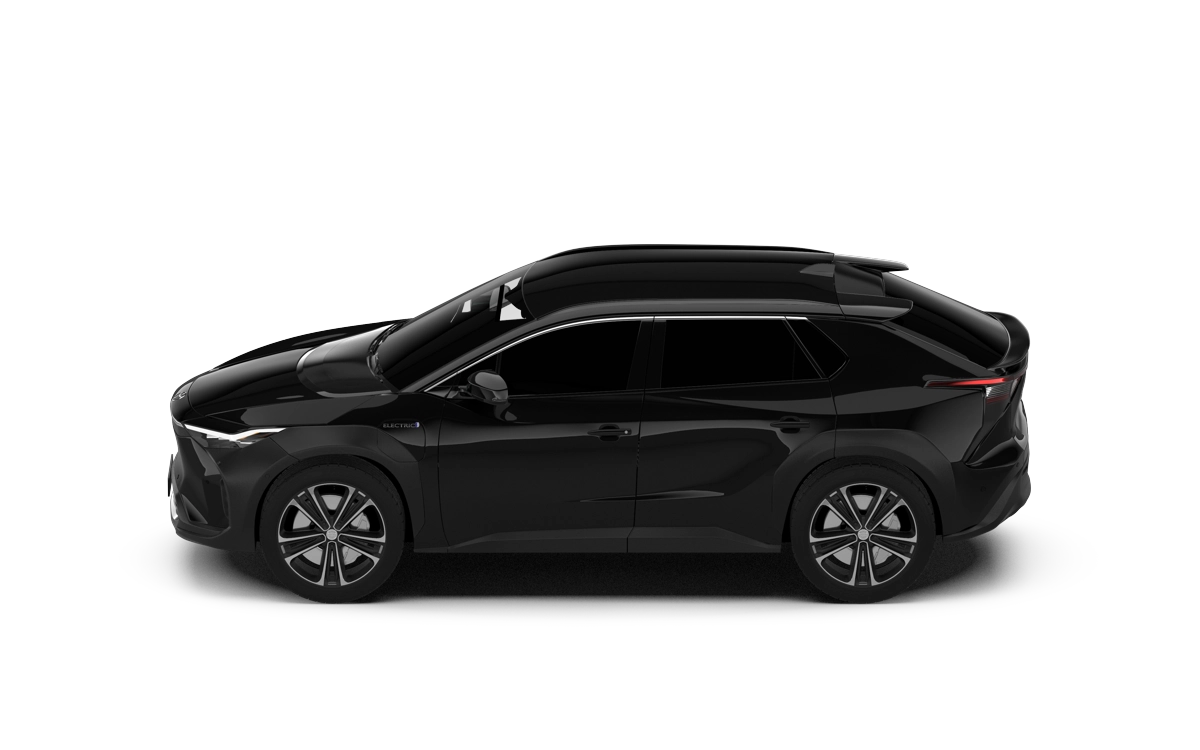 Maximum interior space efficiency
The bZ4X is not an adaptation of an existing model. It was specifically developed as an electric vehicle, which offers many advantages. For instance, the battery has been optimally integrated into the brand-new chassis to offer a high level of resistance in the event of an impact.
In addition, the wheelbase was stretched as much as possible to maximise the interior space. The 452-litre boot is generous. The atmosphere on board is very comfortable. You settle in immediately and the infotainment system is excellent.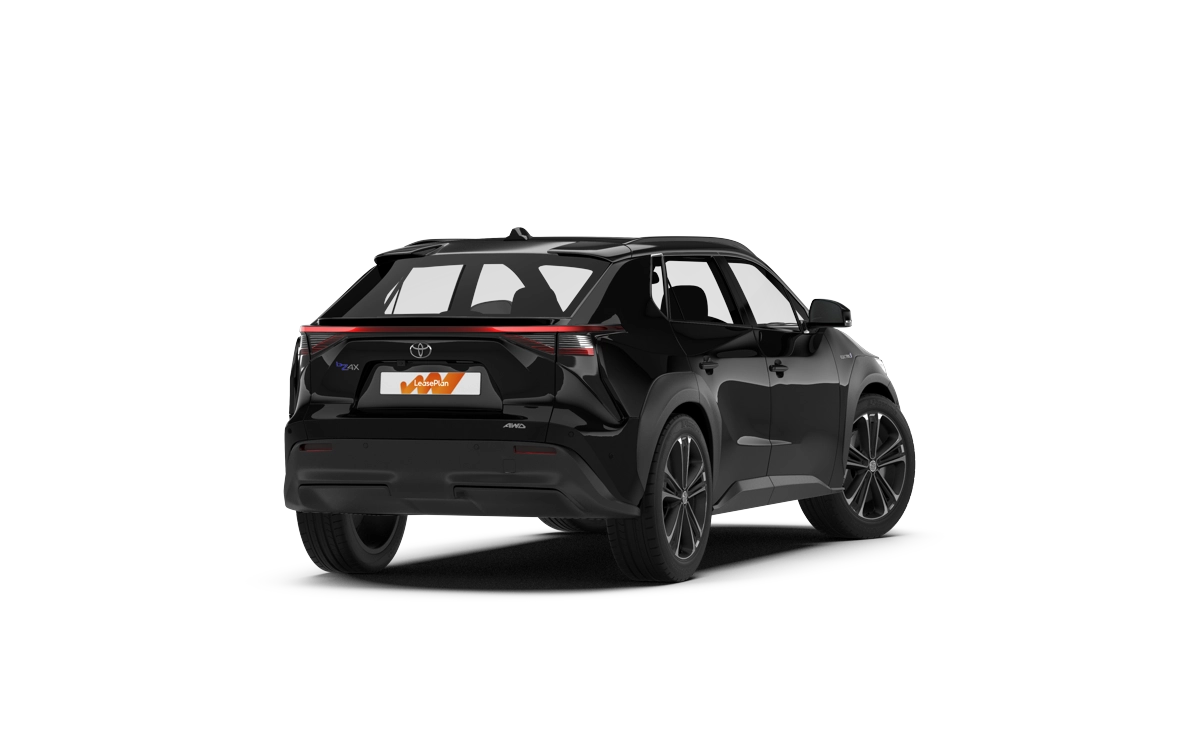 Two- or four-wheel drive
The bZ4X uses the new eAxle design that integrates the motor and inverter into one compact unit. It features front-wheel drive as standard, a technical choice many drivers will prefer over the rear-wheel drive of most competitors. The 71.4 kWh battery with liquid cooling system gets this version as far as 516 km on a full charge. And if you want the extra grip and dynamics of a four-wheel drive, you can go for the AWDi-version. Both versions offer three-phase AC charging at 11 kW and DC charging at 147 kW.
bZ4X Pure
Battery Capacity

71.4 kWh

Acceleration (0-100 km/h)

7,5 sec
bZ4X Motion
Battery Capacity

71.4 kWh

Acceleration (0-100 km/h)

7,5 sec
bZ4X Vision
Acceleration (0-100 km/h)

7,5 sec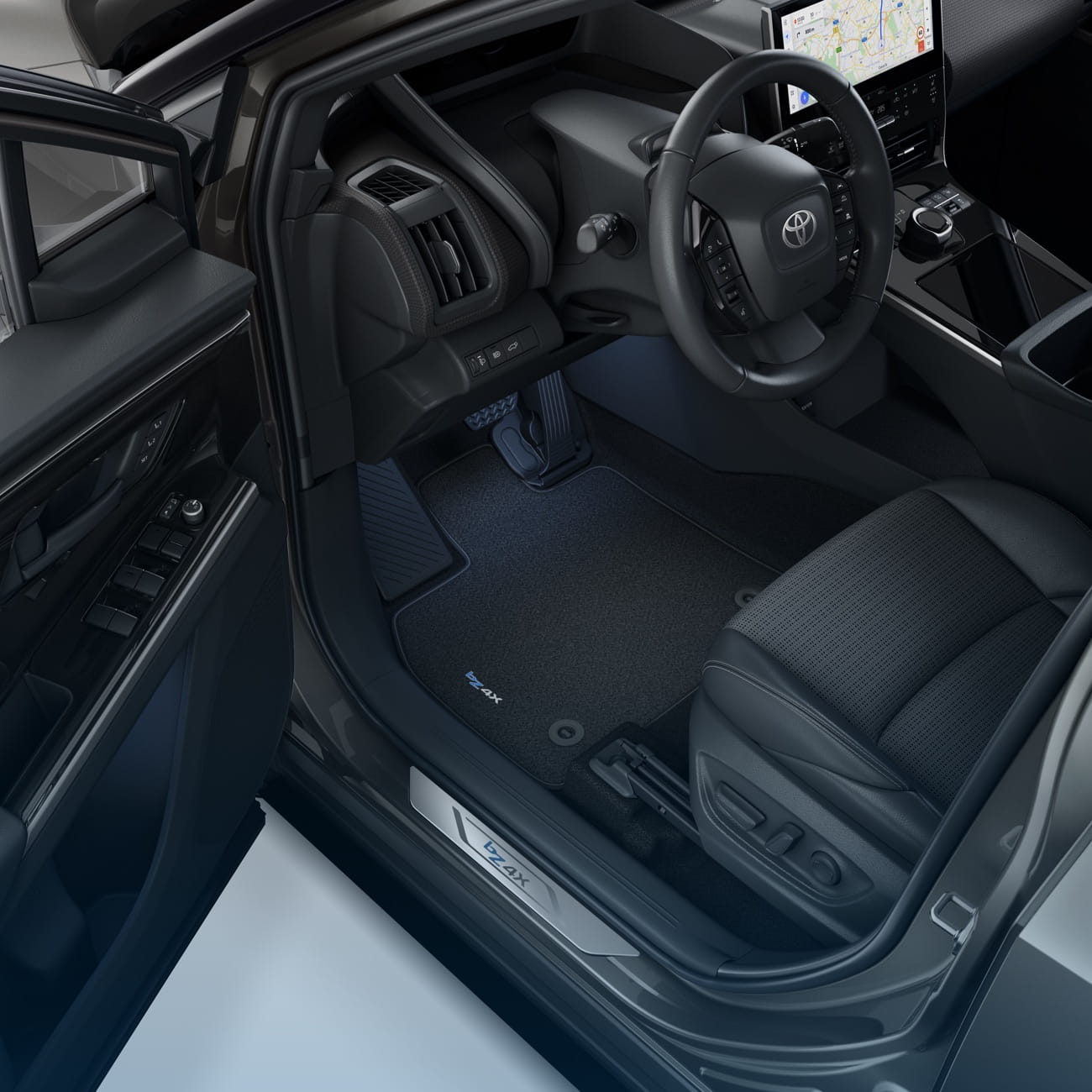 Safety
T-Mate as standard
The bZ4X comes with Toyota T-Mate as standard, a collective name for the systems that help prevent accidents, offer crash protection and assist the driver when parking on a busy city street and driving on the motorway.
FOUR-WHEEL DRIVE
X-MODE driving presets
The AWDi version's newly developed 4x4 system translates advanced technologies into a safe and pleasurable driving experience. You can choose from several X-MODE settings, which customise performance based on the terrain, from asphalt to dirt to mud.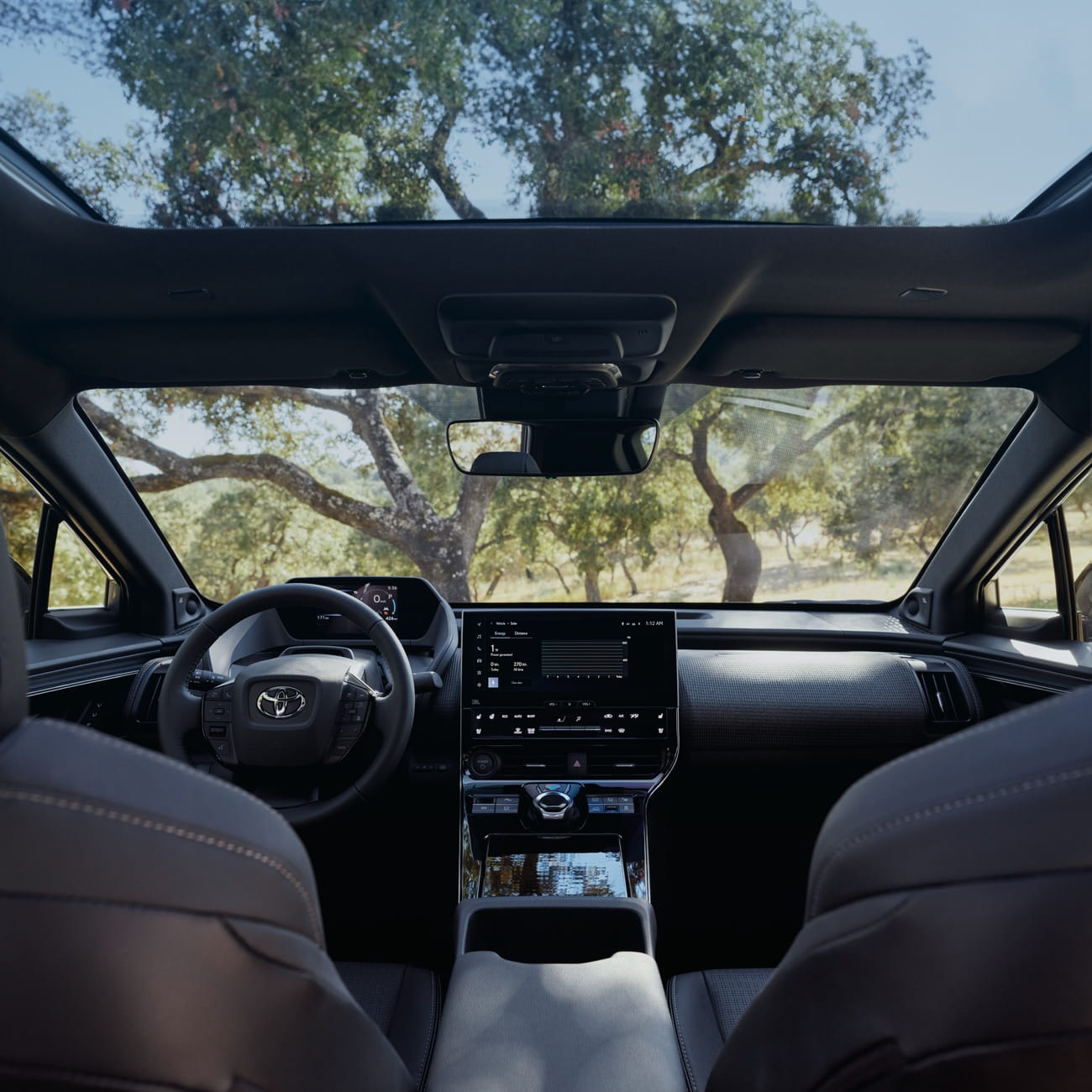 Interior
Like a living space
The interior is all about comfort and space and exudes the atmosphere of a living space. This feeling is enhanced by the use of soft, woven upholstery on the dashboard, which carries a handsome infotainment system. Ease of use is key.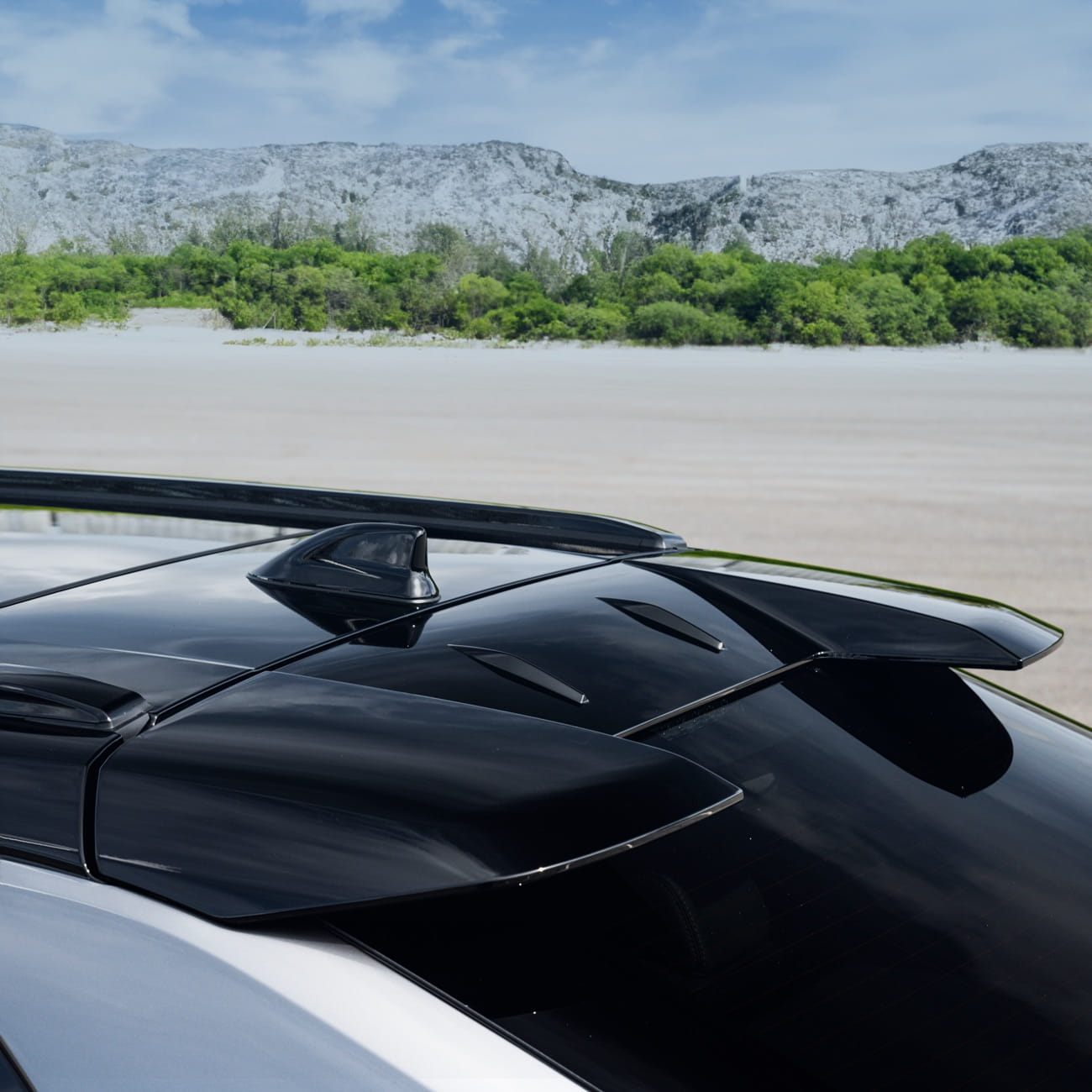 PLEASURABLE DRIVING EXPERIENCE
For driver and passengers
Even the bZ4X standard version has a powerful 150 kW (204 hp) motor and can accelerate from 0 to 100 km/h in 7.5 seconds. The suspension and steering have been tuned to ensure a pleasurable driving experience without compromising on passenger comfort.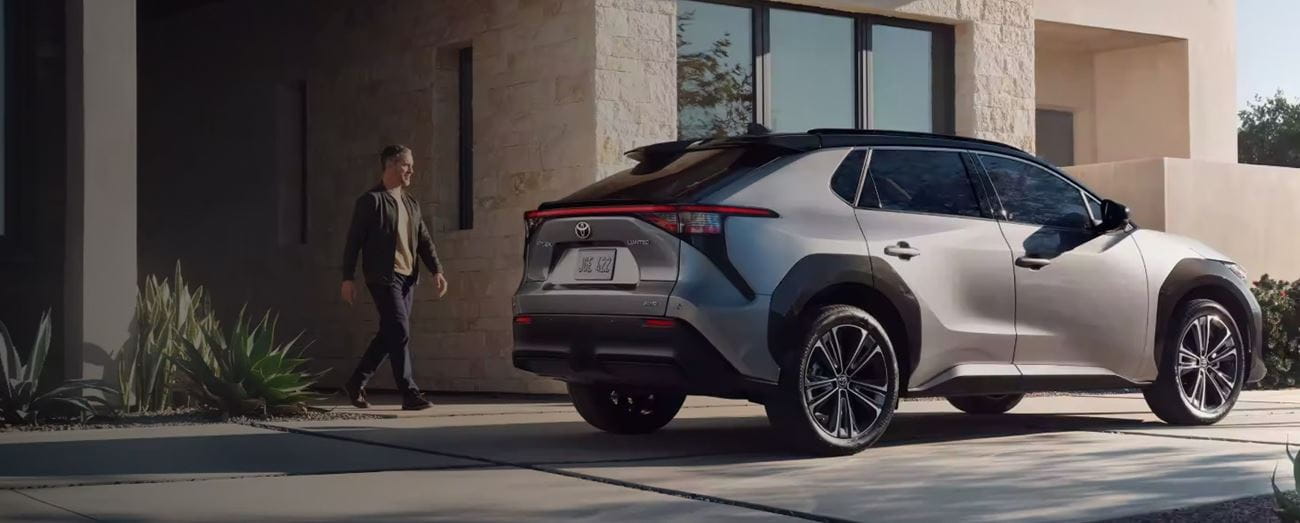 Toyota b4ZX
Let me know when the bz4x is available