Opel is once again leading the way in automotive innovation with the introduction of the all-new Opel Astra Electric. As a symbol of Opel's dedication to progress, sustainability, and exceptional driving experiences, the Opel Astra Electric marks a significant milestone in the journey toward a greener and more dynamic future.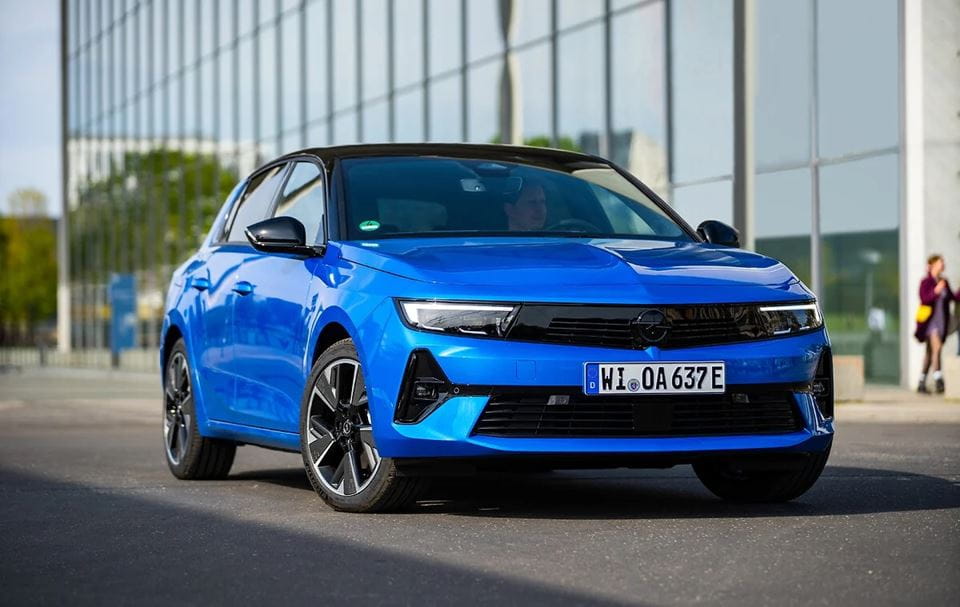 Unparalleled Range and Performance
Experience the thrill of boundless exploration with the Opel Astra Electric's remarkable range. Fueled by a cutting-edge 54 kWh lithium-ion battery, this electric powerhouse effortlessly covers distances of up to 350 kilometers on a single charge, as per WLTP standards. The electric motor, generating an impressive 115 kW/156 hp and a robust 270 Newton meters of torque, propels you from 0 to 100 km/h with remarkable speed.
Whether you choose Eco, Normal, or Sport mode, the Opel Astra Electric guarantees an electrifying and environmentally conscious drive.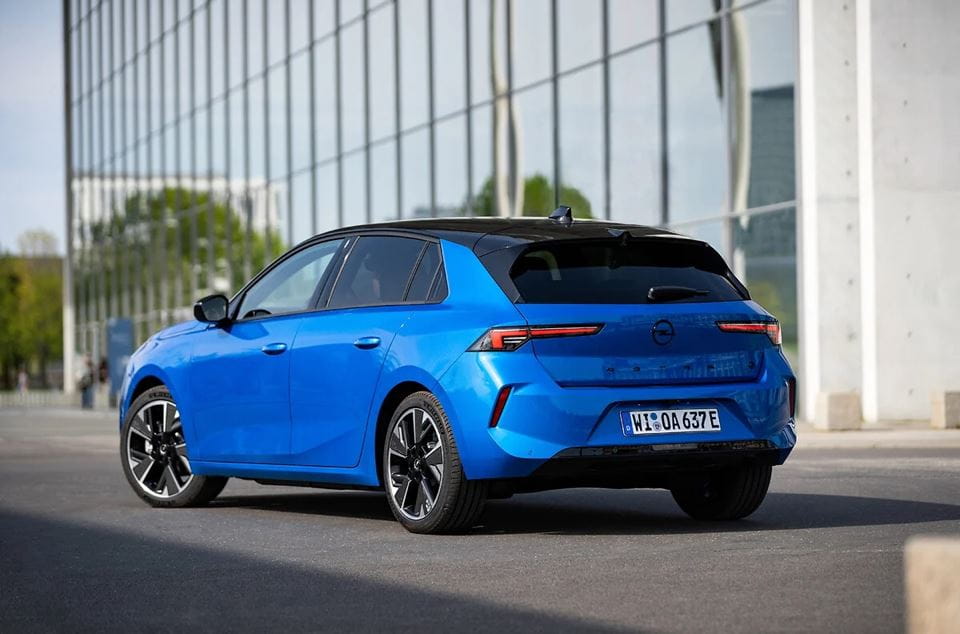 Innovative Design and Luxurious Interior
Make a statement on the road with the Opel Astra Electric's sleek and sophisticated design. From the distinctive Opel Vizor brand face to the captivating front bumper design, this electric vehicle captures attention and admiration wherever it goes. Step inside to discover a world of comfort and cutting-edge technology.
The ergonomic Active Sport seats, endorsed by Aktion Gesunder Rücken e.V. (AGR), offer exceptional lateral support and a range of adjustment options. The fully digital Pure Panel, featuring dual 10-inch widescreen displays, transforms your driving experience, providing essential information at a glance while keeping your focus on the road.
Embrace a new era of driving with the Opel Astra Electric. It stands as a testament to Opel's commitment to driving positive change and shaping a more sustainable automotive landscape.
Battery
Fast Charge Time (31 - 248 km)

26 min
Performance
Acceleration 0-100 km/h

8.5 sec*
* Estimated value. Average energy consumption and range based on moderate drive style and climate. Real-life values may differ significantly. Pricing information might not be actual for some regions.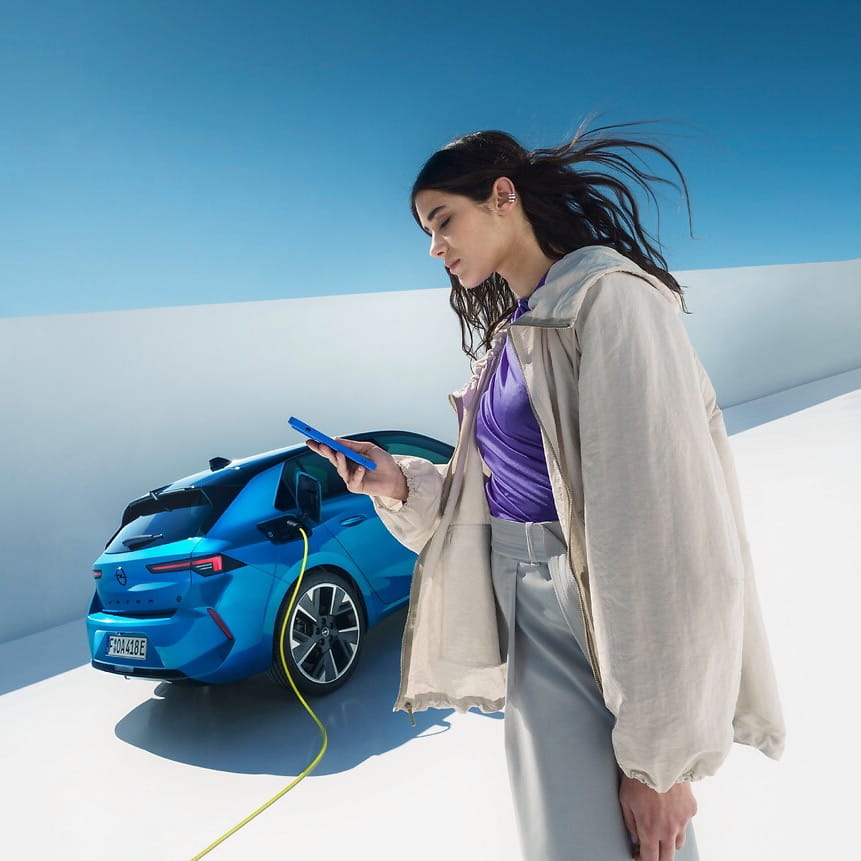 Charging
Effortless Charging
Recharge to 80% capacity in just 30 minutes at a 100 kW direct current fast charging station, ensuring your journey remains uninterrupted and convenient.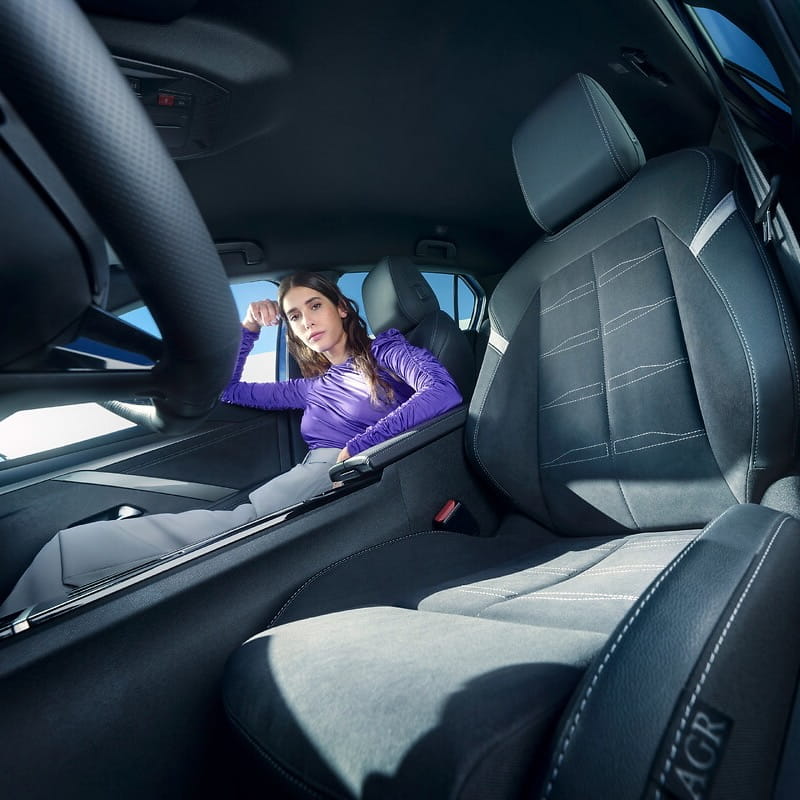 Space
Clever Space Utilization
With the batteries ingeniously positioned under the underbody, the Opel Astra Electric offers ample interior space without compromising on storage capacity.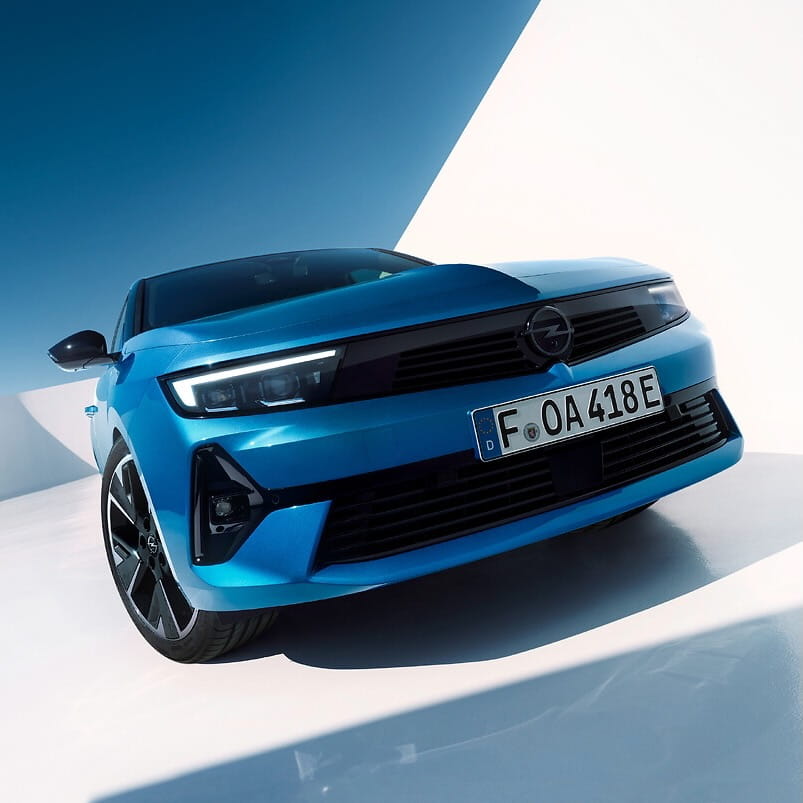 Safety
Advanced Safety
Equipped with an array of advanced safety features, from collision warning to adaptive Intelli-Lux LED® Pixel Light, the Opel Astra Electric ensures your drive is not only thrilling but secure.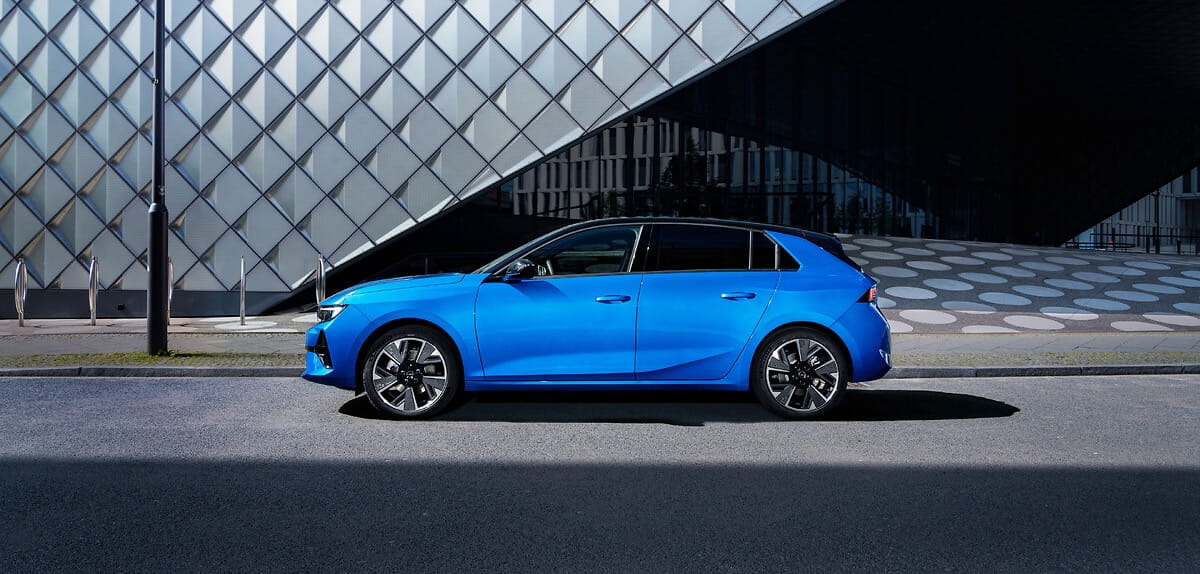 Opel Astra Electric
Inform me when the Opel Astra Electric is available
Enter your details to be among the first to know about availability. As soon as the car is available at LeasePlan, we will contact you without obligation.