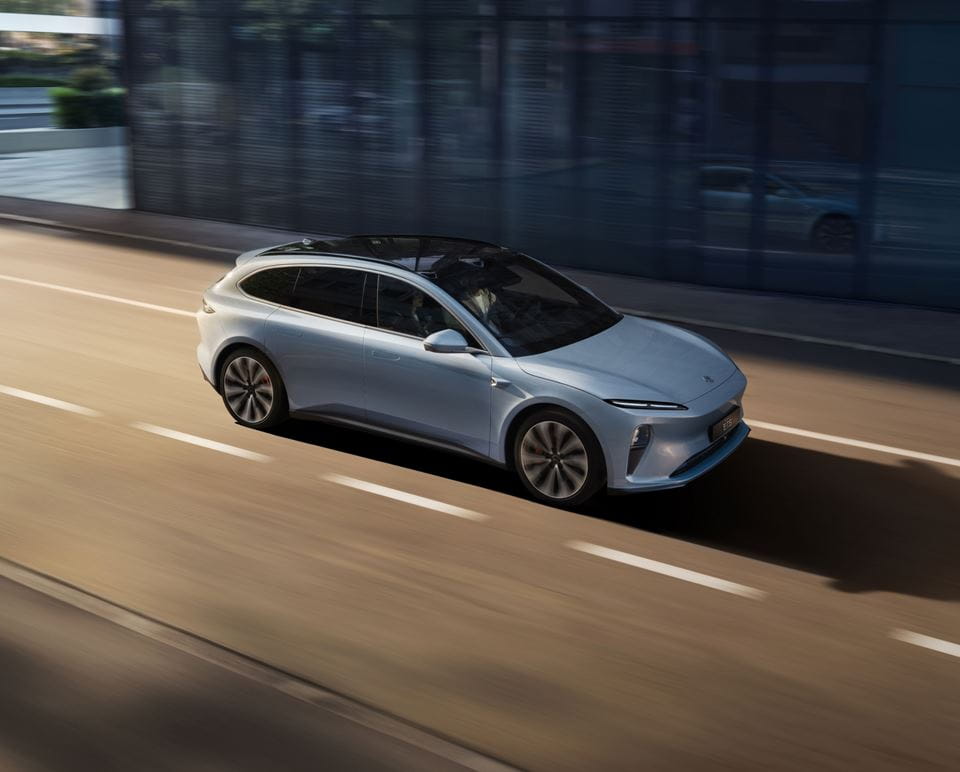 Travel in Style
Pure, sophisticated, and progressive, ET5 Touring is the first tourer rendered in NIO's Design for AD philosophy. The ET5 Touring has head-turning proportions and a crafted fluid roofline. Designed with purpose, the tourer silhouette has never been so stylish. It doesn't follow any trend. It is the trend. Beauty is in every detail and infused throughout are graceful touches and design lines that define the elegance of ET5 Touring. With a crafted watchtower integrated into its roofline complete with LiDAR, the front fascia features a crafted X-Bar design that is synonymous with the NIO design DNA.
Capacitive flush door handles and soft-close doors make entry and exit elegant and effortless whilst the sporting intentions of ET5 Touring are clear with the rear spoiler integrated seamlessly into the Tourer silhouette. The tapered roofline naturally extends and connects to the sculpted spoiler. This enables greater headroom, larger storage volumes and makes it even easier to load and unload larger items.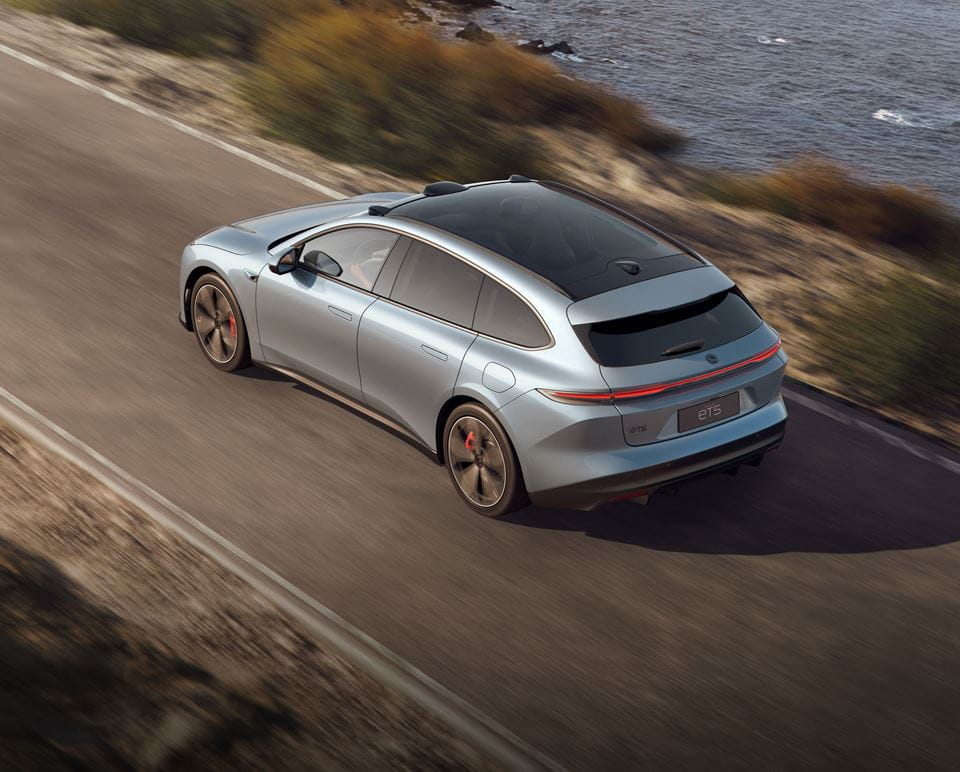 Ultra-Large Glass Roof
The interior is lit up by the expansive panoramic glass sunroof, allowing for an ultra-large lighting area of 1.35㎡ which brings the outside world into the cabin, helping bringing a sense of light and joy to the journey.
ET5 Touring can also dynamically adjust the light transmittance of the panoramic glass roof. So whether you want to see the clear sky or want to dim the cabin to set a new mood, the choice is yours.
Battery
Range

75kWh: 399 - 435km 100kWh: 514 - 560km
Performance
Acceleration 0 - 100 km/h

0-100km/h in 4.0s

Braking distance

100km/h-0 in 33.9m
Miscellaneous
Dimensions (L*W*H*WB)

4.790m, 2.178m, 1.499m, 2.888m
*Range is an estimate simulated according to the Worldwide Harmonized Light Vehicles Test Cycles (WLTC) with both 75kWh and 100kWh batteries.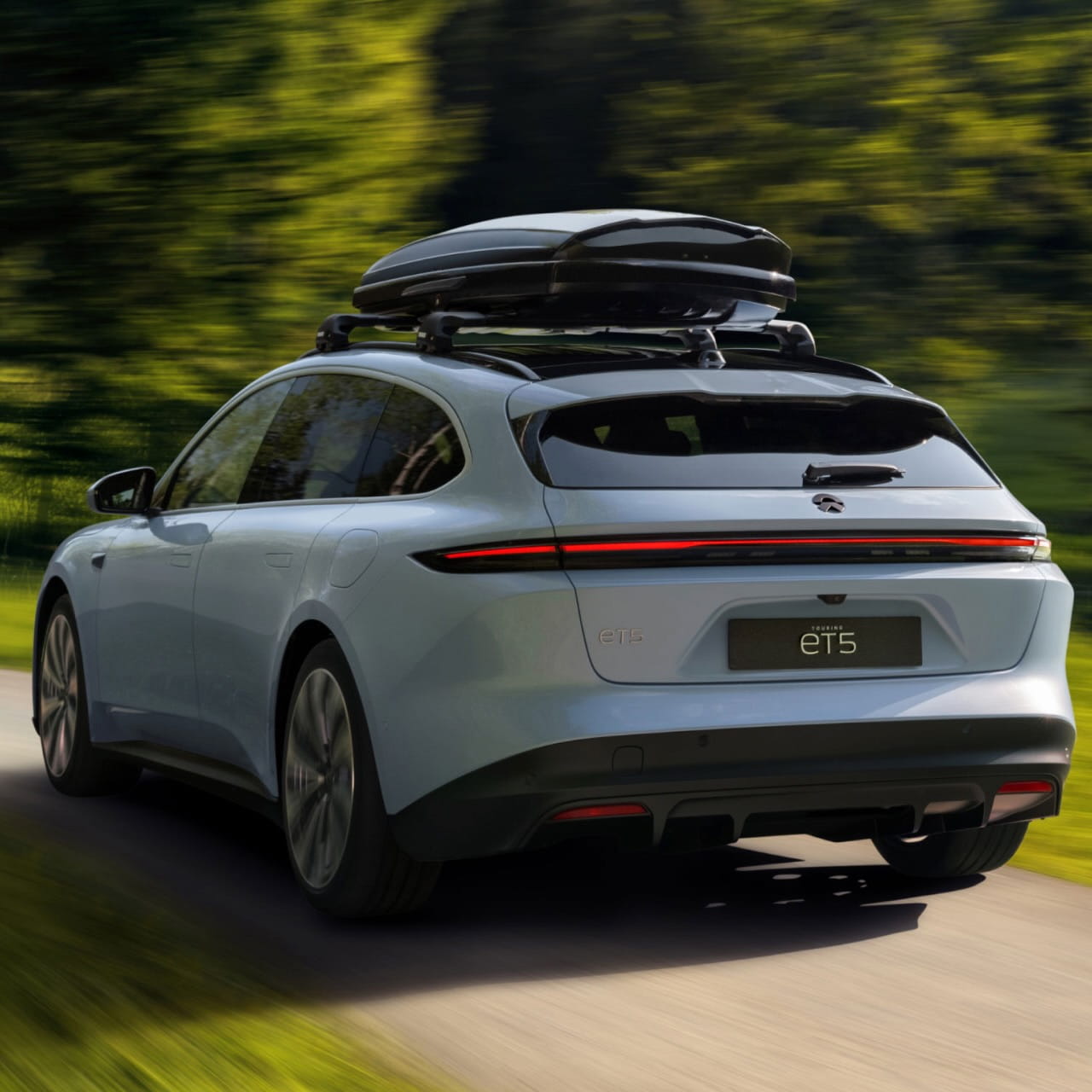 Operating system
Nowhere is out of reach
Equipped with a SiC power module, NIO's next-generation high-efficiency smart electric drive system has a 150kW induction motor in the front and a 210kW permanent magnet motor at the rear. Cast in aluminum, NIO's in-house developed High-Performance 4-Piston Brake Calipers are 10% more rigid and 25% lighter delivering a lower unsprung mass, higher brake linearity and faster reaction times.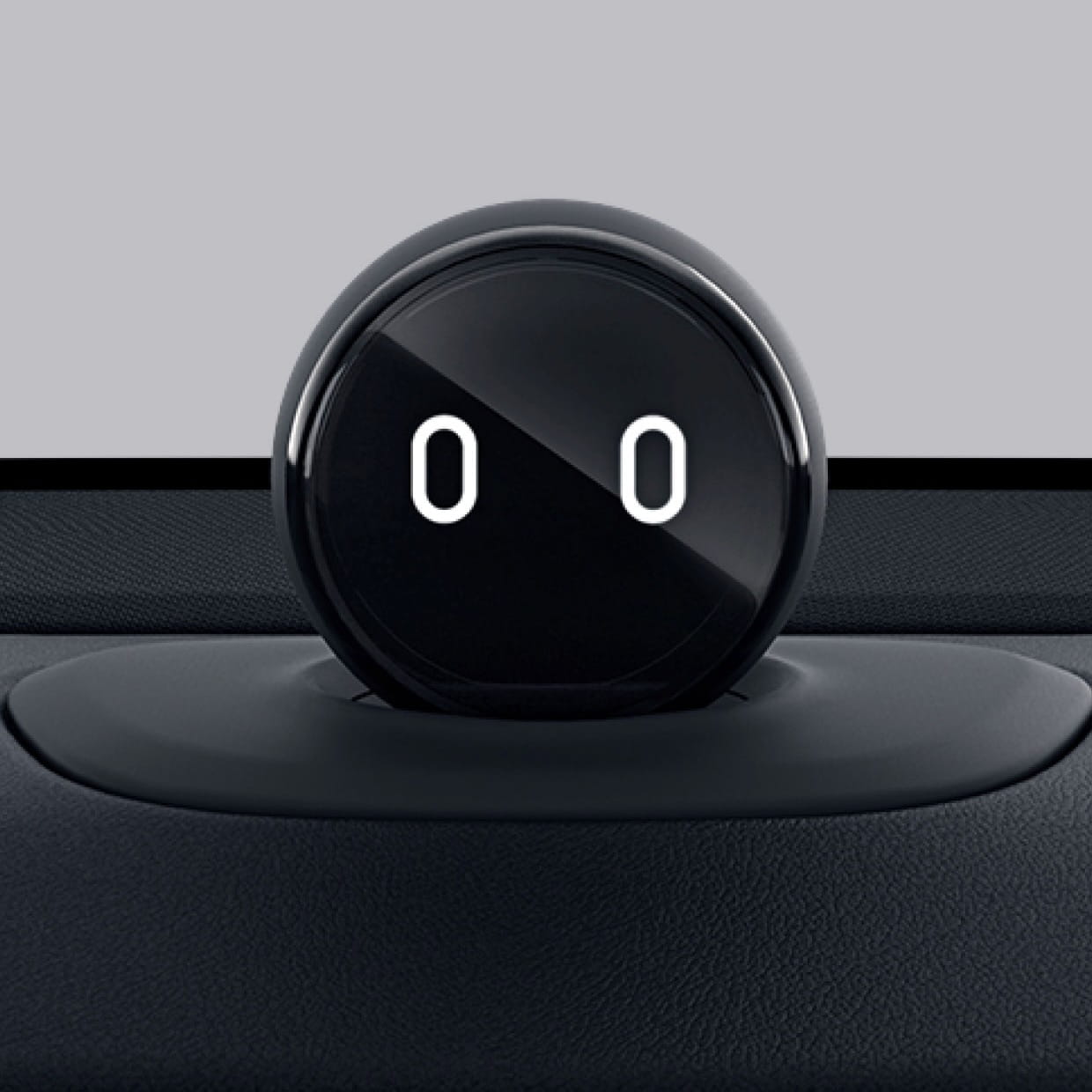 Technology
High strength steel-aluminum body construction
Engineered to meet the five-star C-NCAP and E-NCAP standards, the body in ET5 Touring adopts a high strength steel-aluminum hybrid construction with an excellent torsional rigidity of 32,000N·m/deg. Aluminum mega-casting technology is applied to the rear floor, reducing body mass.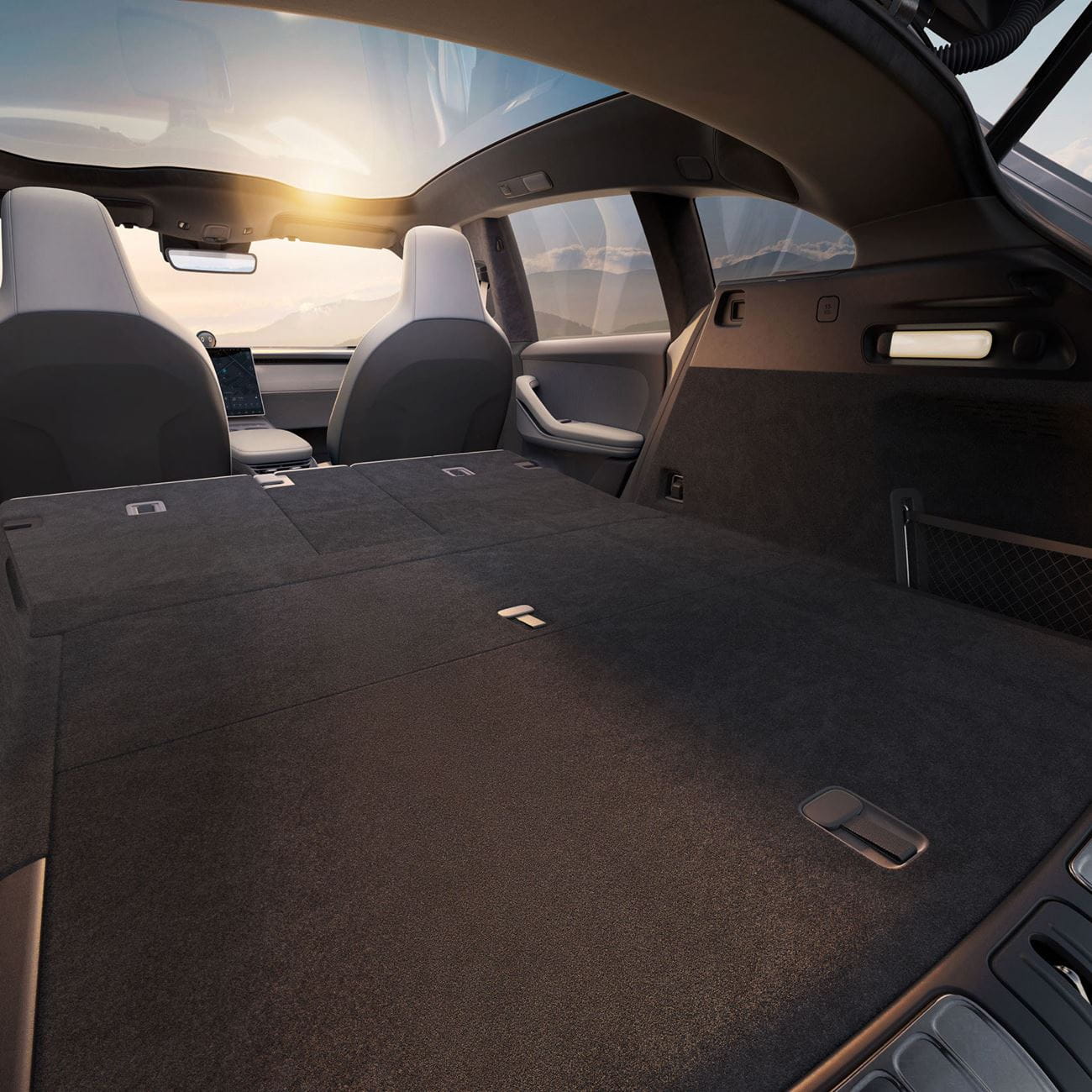 Interior
A magical space to transport it all
With a large cargo capacity, a smart three-layer storage design, storage hooks and plenty of additional nooks and crannies, ET5 Touring is designed to transport it all. With 4-2-4 foldable rear seats, ET5 Touring is fit for any adventure, from daily transportation to something a little more. The rear seats are independently foldable to support multiple loading configurations.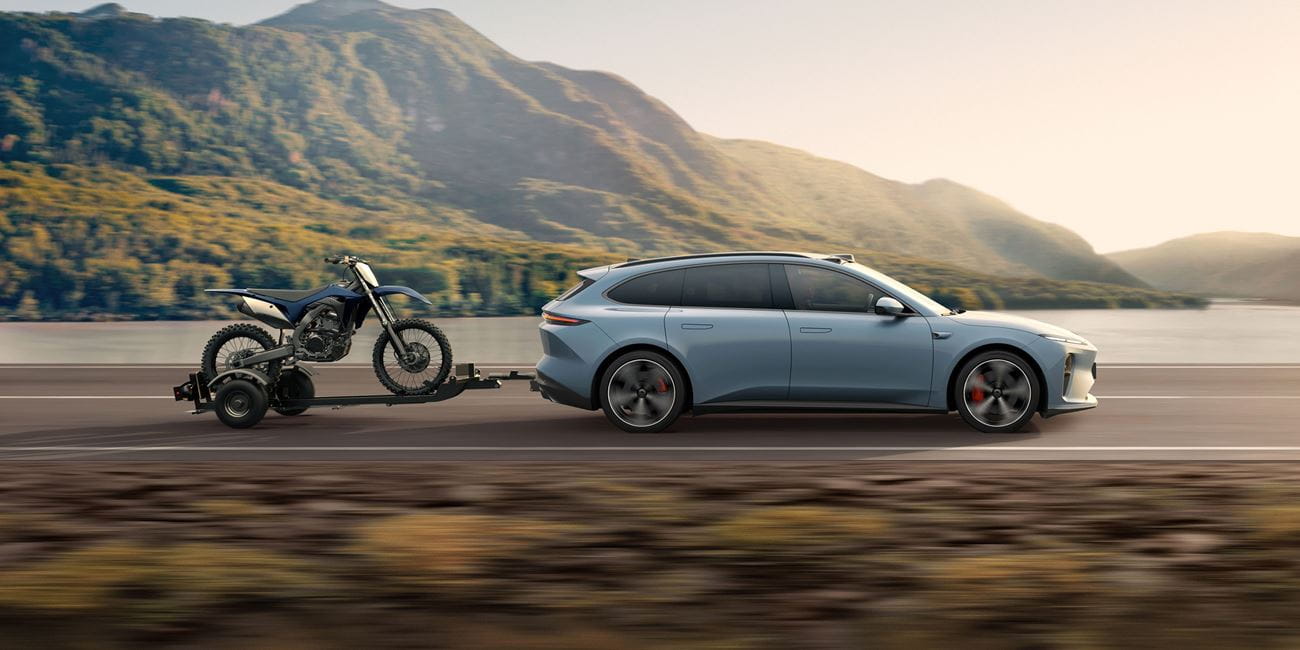 NIO ET5 Touring
Let me know when the ET5 Touring is available