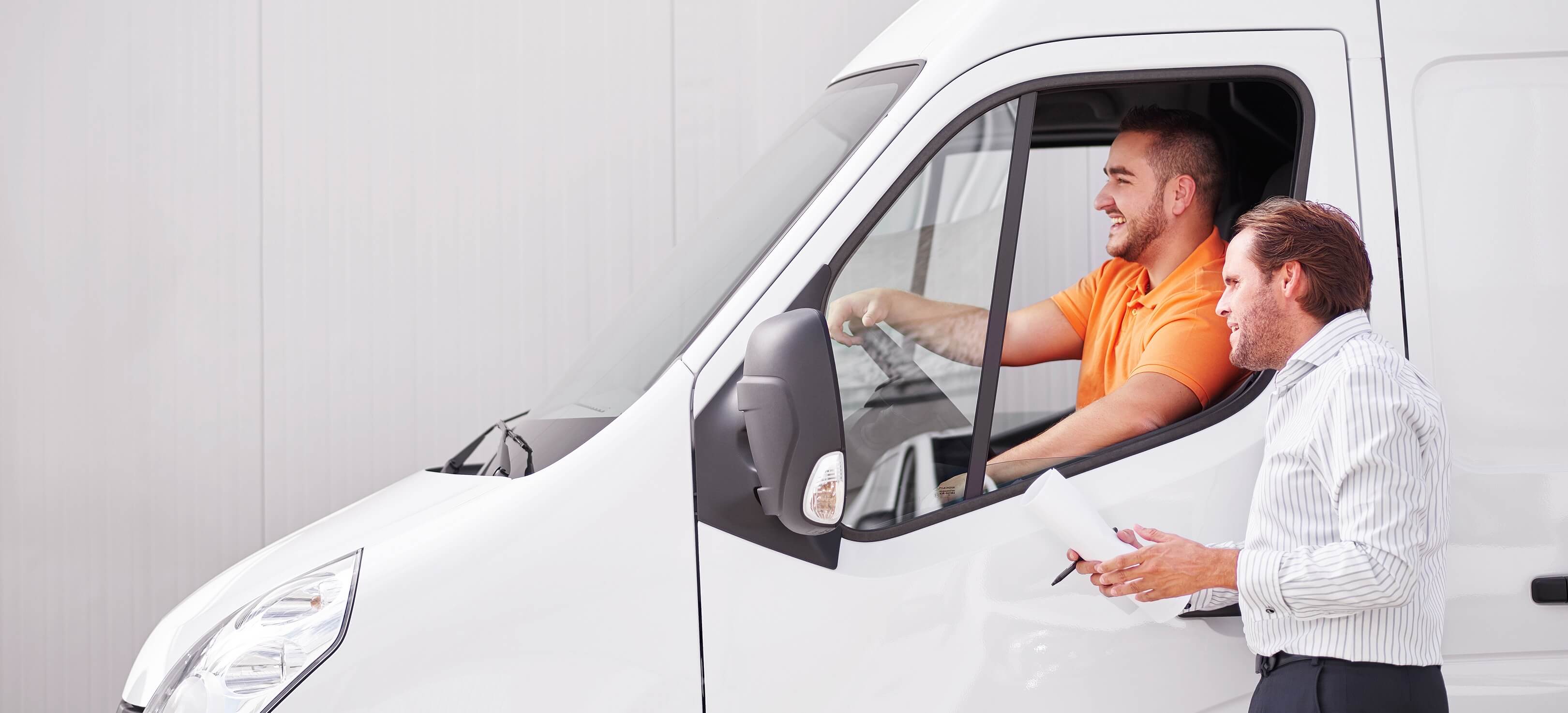 Light Commercial Vehicles
A one-stop concept for your LCVs
If you have a commercial vehicle fleet or a mixed fleet, you can benefit from our extensive experience in the LCV, accessories and fit-out markets. Our customers have trusted in our LCV experts' advice and support when it comes to their LCV fleets since 1996. Thanks to our brand independence, we can provide you with LCVs, including accessories and fit-outs, to meet all your requirements.
We know that your LCVs are an essential part of your business operation, which is why we have tailored our services and lease agreements to your needs. An LCV that is off the road, even for just one day, results in a significant revenue shortfall. That's why we always focus on your LCVs' availability and the optimisation of your fleet costs.
Our LCV services
Consultancy
Professional and manufacturer-independent advice and support from our LCV experts

Drafting of an LCV policy that takes into account your custom accessories and fit-outs, as well as their allocation to defined vehicles

Longstanding partnerships with qualified LCV dealers and fit-out specialists thanks to our membership in a body manufacturers' association

Advice from our cooperation partner on telematics systems and their installation

Manufacturer-independent advice on hybrid and electric commercial vehicles and charging infrastructures, including analyses of your commercial vehicles' driving profiles
You can find further information about our consultancy services here
Leasing
Lease agreement terms of up to 96 months for N1 and N2 category LCVs (maximum authorised weight up to 7.5 tonnes) with a gross weight of >2.8 tonnes and a load capacity of >800 kg

Assumption of the residual value risk for LCVs with a maximum authorised weight of <7.5 tonnes, including the re-marketing of the used vehicle at the end of the lease

Limited risk for maintenance of additional equipment such as tail lifts or refrigeration units

Simple online configuration of new vehicles with filters that have specific used vehicle parameters such as dimensions, weights, wheel base or load capacities, based on your LCV policy and your individual lease terms for vehicles and equipment

Easy, digital orders of LCVs, including accessories and fittings
Discover more about our lease agreements here
Support
Support from a team of LCV specialists, including repair workshop managers and mechanics, in connection with repairs, damage and tyre management to minimise off-road time

A 24/7 breakdown hotline, including an on-the-spot repair attempt and towing to the nearest LCV repair specialist.

Manufacturer-independent wear and tear and off-road time analyses as the basis for vehicle selection and usage optimisation strategies

Daily cost reports in accordance with your specifications
Find more information about our maintenance services here
Would you like to know more about LCV management?
Call us at +49 211 91 35 82 10
(Mon. - Thurs. 08:00 - 18:00 and Fri. 08:00 - 17:00)