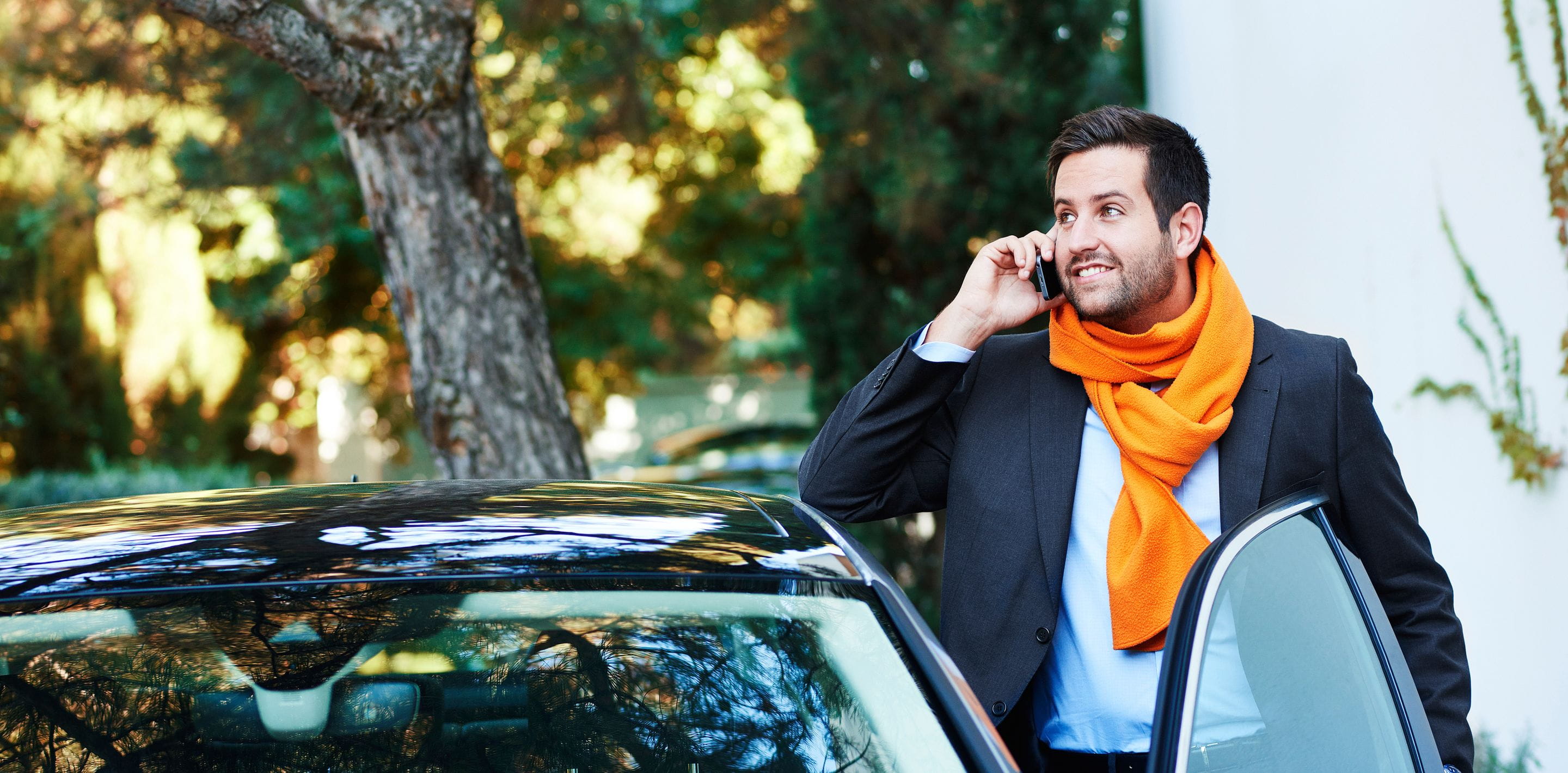 Return your leasing car
Easy returns at the end of your contract
When your contract is over, it's time to say goodbye to your company car. Follow the tips below to make the process as worry-free as possible.
How to return your car
You can usually drop off your car at the dealer from whom you get your new car (Remember to make an agreement with the car dealer about this). Alternatively, drop off the car at your company. Then we pick it up no later than 4 working days after the stated pick-up date.
Please note: It is not possible to forward missing items since the car often is sold within few days, so please make sure to include everything such as winter tyres and spare keys before you book a pick-up. If items are missing your company will receive an invoice afterwards.
Where do we pick up your car?
NOTE: This is for business lease only. Link to private lease can be found here.
Remember the following when returning your car
Summer-/winter tyres:

Placed in the trunk

Instruction manual and service folder:

Placed at the front passenger seat (the service booklet can be online)

All keys belonging to the car:

Collected in a bundle and handed over to the haulier

Detachable tow incl. key:

Both parts are placed on the floor by the passenger seat. Note that the removable cover must be removed

Original registration certificate (Part I):

Placed at the front passenger seat

Lock tops for wheel bolts:

Placed on the floor by the passenger seat

Damages:

Damages must be reported to your insurance company and rectified before handing over the car. Ask your insurance company if you are in doubt. Also be aware that your company may have opted for delivery insurance.

Fuel cards:

All the fuel cards you have for the car should be cut up and thrown away. The cards will be automatically blocked by LeasePlan

Charging subscription:

If you have a charging subscription with Clever, E.ON, Spiriii or other companies for your electric car / plug-in hybrid, you must let us know about cancellation on

lp@leaseplan.dk

Private equipment:

You may keep any private equipment or accessories installed in the car as long as you can remove it without causing damage to the car.
If something is missing

In case there are items missing when returning your car, they will subsequently be invoiced. Find our car return expenses here: Car return expenses (PDF)

Fair Wear & Tear
A thorough inspection
When you return your car, it will be given a thorough inspection before being listed for sale. If there has been any damage to the car, that you have not already reported, you must call us at +45 3673 8300, before you return it.
The car is inspected by an independent third party, who will issue an inspection report. Of course, you will not be liable for wear and tear attributable to normal use of the car.
If there is any disagreement with the report, you are entitled to have a new inspection report drawn up by a different independent party. You must schedule and pay for the new inspection on your own.
Contact LeasePlan if you have any questions regarding damages or inspection reports.
Tip! Report damage as soon as it occurs. And schedule repairs right away. It's the best way to avoid end-of-contract charges.
Call +45 3673 8300
You can call us Monday to Thursday, from 8.30 AM - 4.30 PM, and Friday from 8.30 AM - 4.00 PM
Send us a message
We'd love to hear from you and get back to you soon