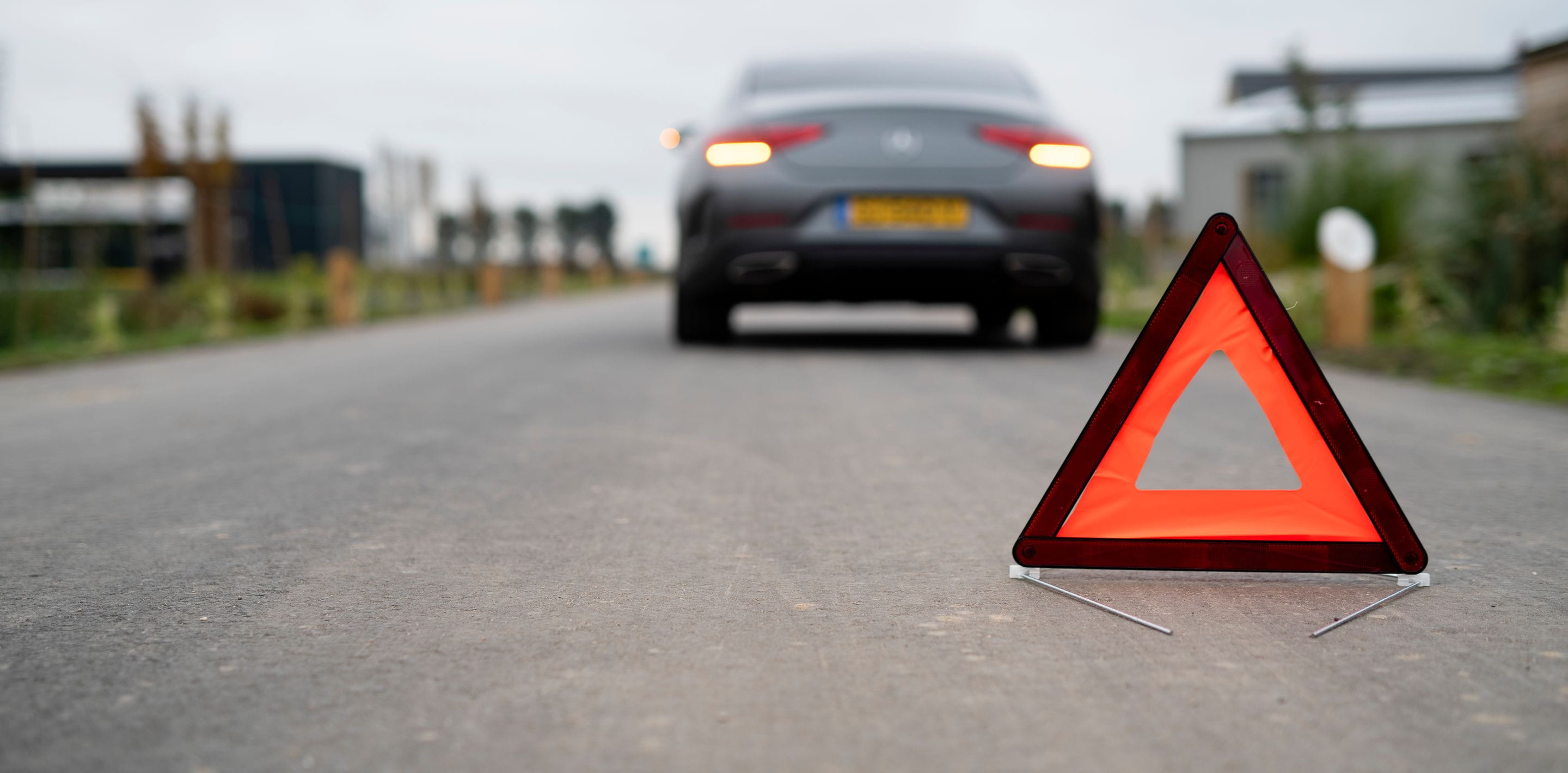 Insurance
Competitive fleet insurance through LeasePlan
Having the right insurance is the one thing that provides any sense of relief when your car suffers a broken-off mirror, scratched paint, or other damages. LeasePlan offers a number of insurance plans that can help your company through nearly anything.
Choose LeasePlan as insurance provider
There are a number of economic and administrative advantages of using LeasePlan's insurance provider, Euro Insurance DAC, insure your company's fleet. Premiums are paid monthly together with the leasing fee and include liability-, comprehensive-, fire- and GAP coverage, which ensures that compensation in the event of total loss at least equates to the outstanding liability of the leasing agreement.
Insurance includes, among other things, free mileage, free towing, "one point of contact" and a fixed price, regardless of which car you choose (up to DKK 750,000. If you want vehicles with a higher value or of the brand Tesla insured, we offer coverage at an additional premium).
Glass damage coverage Glass damage insurance from LeasePlan and Euro Insurance DAC protects you from unforeseen expenses occurring from damage to vehicle glass. With glass coverage, there is no deductible in conjunction with window replacement or repair.
Your drivers will not have to go without their cars in the event of glass damage as Carglass/Dansk Bilglas can do the repair at the address that suits you best.
End of Contract insurance With end of Contract insurance, your company will avoid having to pay for any Minor damages once the leasing agreement comes to an end. End of Contract insurance pays up to DKK 20,000 for damages that cannot be considered normal wear and tear.
The GAP coverage The GAP coverage prevents one from facing any further financial losses after the total loss of a vehicle. The gap covers any difference between the current market value and the reported residual value. The coverage is included in the own damage insurance for vehicles, owned by LeasePlan
Personal accident insurance Personal accident insurance covers when the driver is unable to receive compensation from a liability insurance, workers compensation or other equivalent insurance or scheme. The personal accident insurance covers bodily injury caused by road accidents involving no other motor vehicles, and where the injured person is the driver of the insured car.
Contact LeasePlan and let us draw up a proposal specially tailored to fit your company.
Phone: +45 3673 8399 E-mail: forsikringdk@leaseplan.com
3D Coverage
For the bigger fleet insurance picture you need to see things in 3D
Fleet insurance makes up 10-15% of a fleet's Total Cost of Ownership. In order to optimise fleet insurance costs, LeasePlan offers a distinctive approach: 3D Coverage. This service fully integrates fleet insurance into fleet management, thereby providing Competitive Cover, Active Prevention and Easier Fleet Management benefits. It addresses upfront costs, but also indirect costs that arise from accidents and hidden costs generated by process inefficiencies. Hence 3D Coverage drives down your TCO on three fronts.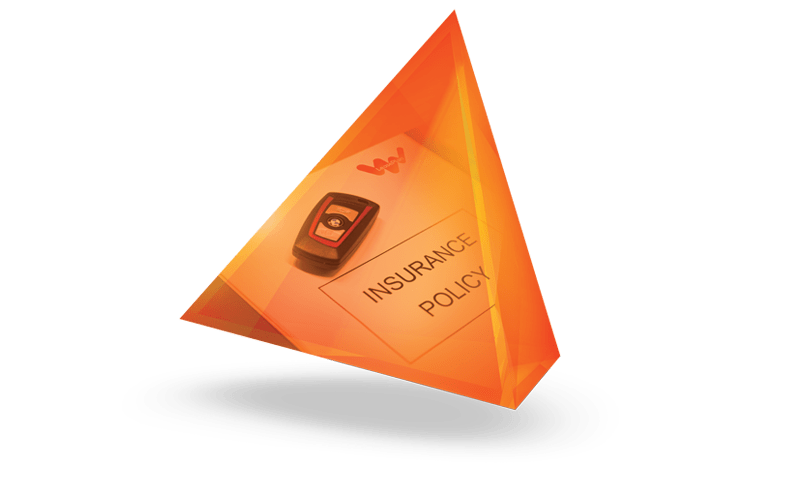 Competitive Cover
Competitive Cover is the first dimension of fleet insurance, and can be tailored to the needs of the customer. Companies can choose from a large variety of risk structures and covers that suits their risk appetite, including several ancillary covers designed to maximise fleet cost predictability.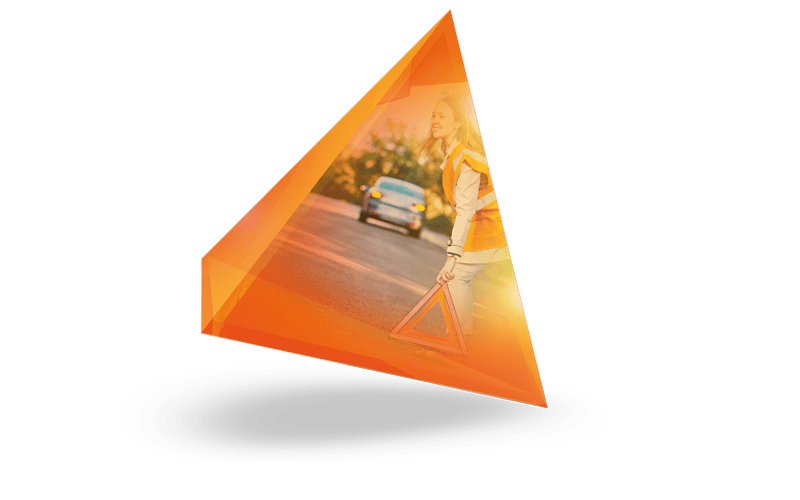 Active Prevention
The second dimension of 3D Coverage is Active Prevention. LeasePlan partners with its clients to deploy prevention programmes that can reduce accident frequency by up to 30%. The benefits are clear: improved driver safety, reduced insurance premiums and increased business continuity. Furthermore, safer driving reduces both fuel costs and CO₂ emissions.
Our prevention programmes are supported by comprehensive reporting and smart technologies, enabling you to decrease the number of accidents. Take a moment to check out our 5-step approach to improving safety and reducing damages.
Did you know that 21% of car accidents are linked to phone use behind the wheel? We're committed to helping you drastically improve your drivers' safety. This is why LeasePlan partnered up with Freeedrive (www.freeedrive.com) to help prevent distracted driving. The Freeedrive app warns drivers against improper unsafe hand-held phone use, this mobile app encourages safer, more responsible driving habits. It's a smart way to reduce distractions on the road for your drivers. Plus fleet managers are provided with insight through on-line reporting.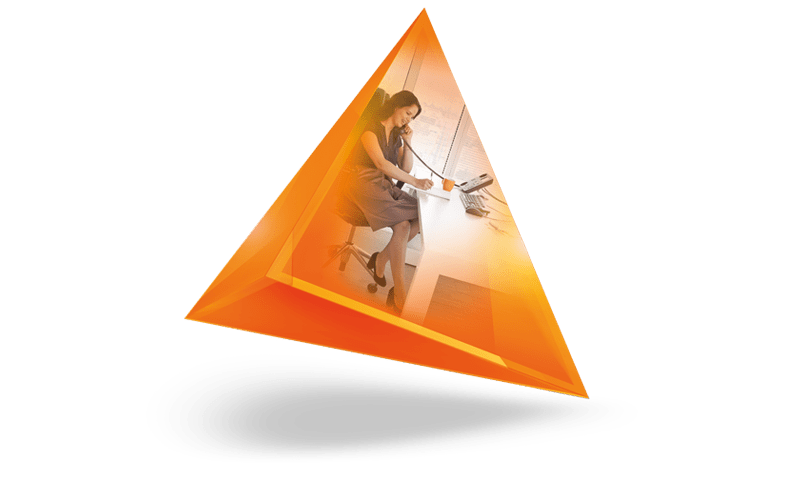 Easier Fleet Management
The third dimension is Easier Fleet Management. LeasePlan has drawn on decades of experience in both fleet insurance and fleet management to optimise fleet-related processes. A one-stop-shop approach for drivers and fleet managers improves efficiency by up to 250 EUR per vehicle per annum. LeasePlan coordinates policy issuance, renewal and termination in accordance with the lease terms and, in case of accidents, the inconvenience is minimised by arranging short approval and repair times. Fleet Managers do not have to triangulate between leasing company and insurance company. Drivers are offered LeasePlan's high level of care and support.
Want to know more? We're here to help!
Call +45 3673 8300
You can call us Monday to Thursday, from 8.30 AM - 4.30 PM, and Friday from 8.30 AM - 4.00 PM