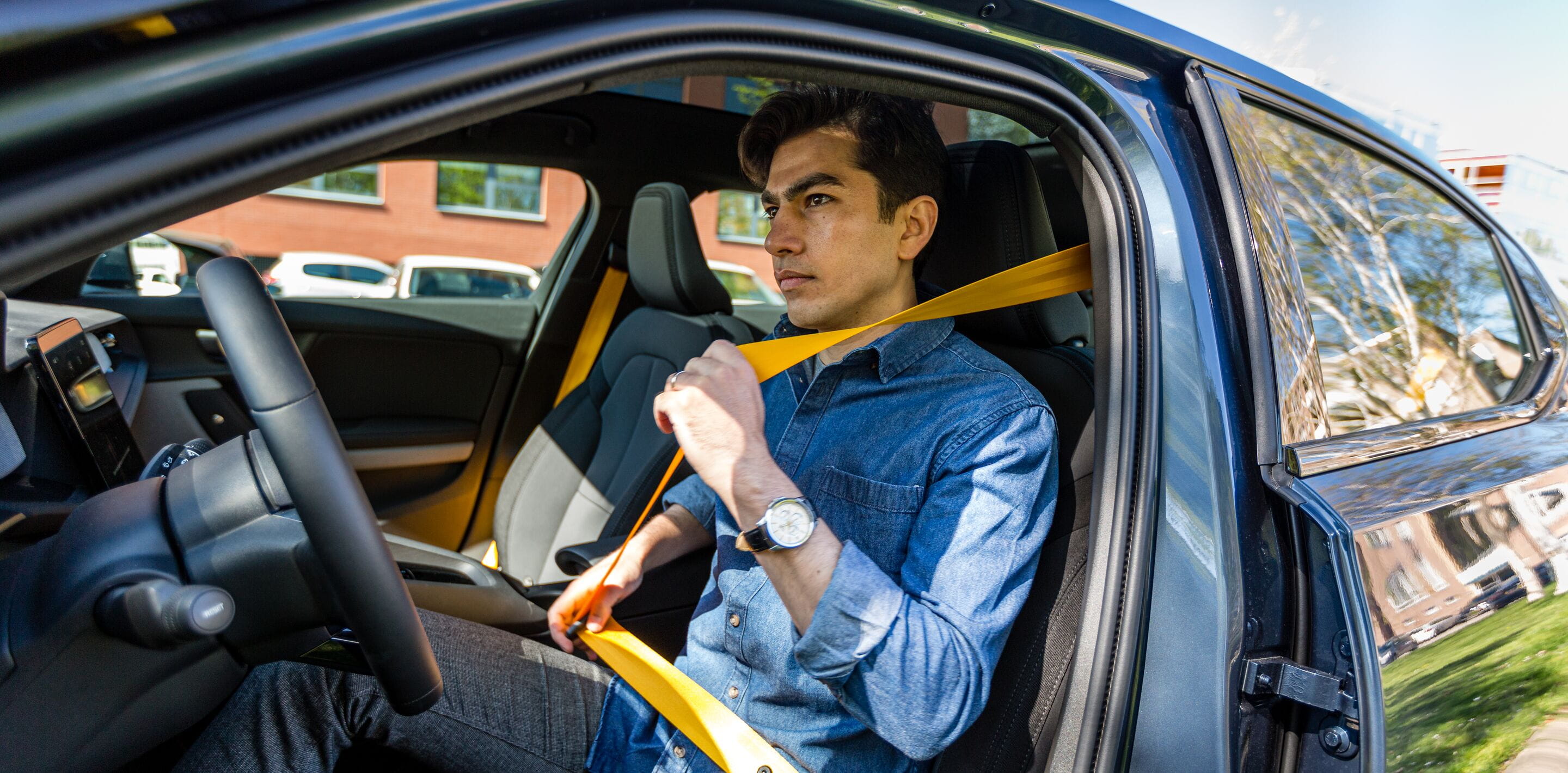 Range anxiety? This is what you need to know, and this is what you should do
2 min to read
Sustainability
---
Electric vehicles are here to stay, but many are stuck with the idea that an electric vehicle cannot cover their driving needs. This is due to range anxiety and is natural among both new and existing electric vehicle owners. There have been many improvements in electric vehicle batteries, and here's what you need to know and do, to cure your range anxiety.
Did you know that a Dane drives approx. 17,000 km a year? That is roughly 50 km a day. And did you know that an electric vehicle has an expected range of 400 km on a full charge? In other words, you can drive almost 8 trips, each averaging 50 km without having to charge your electric vehicle. A fully charged electric vehicle can therefore cover the driving needs of the vast majority of Danes.
Fast charging time gets you back on the road
If you're in a situation where you need to charge your battery whilst on the road, the fear of it taking too long can fill a lot. The vast majority of electric vehicles today can charge their battery from 10% to 80% within 25-35 minutes, depending on battery size and charger.
The infrastructure is improving quickly
You're probably thinking, that there aren't enough chargers to charge the electric vehicles. The Danish government and its supporting parties have set aside 150 million DKK to co-finance publicly available chargers in the municipal and private areas in 2022 [1]. Besides many economical resources are being set aside, many fuel chains are installing chargers at their fuel stations. Large charging parks in Western Funen, Southern Jutland and Southern Zealand are on their way from Clever and Cirkle K respectively, and the new charging company Norlys, will spend 1 billion DKK on chargers the next three years. Recharge, a new company in Denmark, will be available in more places nationwide, and Tesla has plans for 15 new charging parks in 2022. In 2023, the new car brand Nio will also contribute with fast chargers[2]. And to make it all easier for you, you can charge at most chargers, even though you don't have a charging subscription with the given charger.
Plan your trip and take some extra time
Your range anxiety can also be cured by planning your trip, and where you want to charge your vehicle's battery. Luckily, there's a lot of help to find. If your car is updated with the latest software, it'll help you find the nearest charger, and inform you as to when it's beneficial to charge the vehicle's battery. Furthermore, you can also use your smartphone, in which both Android and iOS operating systems have easy and searchable apps, in which you can search for charging possibilities near you. These can also advantageously be used abroad, and this helps underline the fact that you can take your electric vehicle abroad. As a company car owner, you can also take your car abroad with LeasePlan.
Use the breaks constructively
"What should I do during the charging breaks?", you might think. When on the long trips, you have to charge your vehicle's battery, it is of great advantage to charge your own batteries. The charging breaks are then used constructively, so both you and your electric vehicle get the most out of the trip. What you use your charging breaks on, is up to you, but before you know, you're back on the road again. In the end, you arrive fresh at your final destination, and thereby ready to enjoy your stay.
Published at October 3, 2022
Was this article helpful?