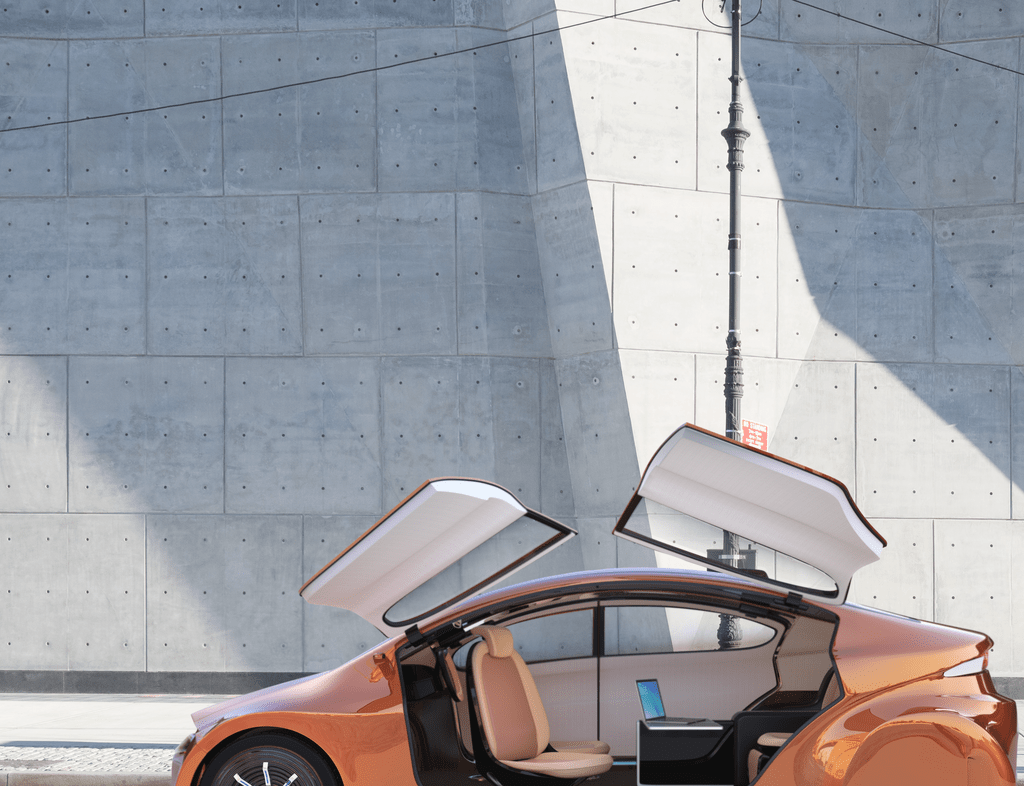 Why fleet managers need to prepare for 2030 now
4 min to read
Electric vehicles
---
We all know what it means. In just nine years' time, a ban will come into place preventing the sale of new conventional petrol and diesel cars and vans.
The fossil-fuelled vehicles that have been our preferred mode of transport for decades are on the way out. The future is electric, perhaps hydrogen electric. One day, our country will see net-zero emissions, and that goal is being driven by consumers and businesses alike.
In the grand scheme of things, nine years isn't long at all. In terms of leasing contracts, it could be just two cycles. That's why it's so important for fleet managers to proactively look ahead rather than taking a passive approach.
Fail to prepare, prepare to fail
Now is the perfect time for fleet managers to reassess their fleet needs. The Covid-19 pandemic has impacted fleet strategy in a number of ways, so there's no better time to rethink and realign.
This means making sure you've got the right vehicles for you, and that as many of them are EVs or plug-in hybrids as possible. If now isn't the right time to start your journey to electrification, think about exactly when in the next nine years might be. Failing to prepare for this transition could leave you in the lurch further down the line. If the past year taught us anything, it's to expect the unexpected, and your time and resources may be needed elsewhere at a second's notice. So, get ahead now and plan for what you do know.
Over the past few years, Salary Sacrifice schemes have gained momentum as employers look for new ways of delivering cost effective benefits. EV Salary Sacrifice in particular saw huge growth in 2020, after the government announced that zero emission cars will pay 0% company car tax from April 2020-21. Plus, rates will continue to stay low at 1-2% for the next 5 years, making them an attractive proposition for employees and employers alike.
There's also the Plug-In Car Grant, a government incentive where buyers can get up to £2,500 off fully electric vehicles that are £35K list price and below. Similarly, businesses can get up to £350 (including VAT) off the cost of installing a charger at home through the Electric Vehicle Homecharge Scheme.
And not only that, but from April 2021, businesses that lease their vehicles will be subject to a 50g/km permanent leasing tax disallowance threshold for all contracts.
Improved air quality for all
The pandemic may have stalled their expansion, as less vehicles on the road helped improve air quality naturally, but there's no doubt that Clean Air Zones will become top-of-mind again. City councils including Oxford and Bradford, for example, have already gears in motion with zones coming into effect soon, with Bath already in motion.
If your fleet operates in within a Clean Air Zone, you can actually save money by transitioning to EVs sooner rather than later by avoiding congestion charges. Of course, the point of all of this is to reduce emissions and help save the planet, but financial incentives are an added bonus to businesses.
Electrification is already full speed ahead
The shift to EVs is so seismic that some doubt it will happen. We recently surveyed almost 2,000 fleet managers and senior managers in businesses ranging from SMEs to large companies, and as many as a third of fleet managers said that they are reluctant to prepare for the 2030 ban because they believe the deadline will be pushed back.
It's no surprise that fleet managers are feeling hesitant. 2020, and now the beginning of 2021, brought unprecedented change to the fleet landscape. But despite the many negative connotations that come with 2020, the motoring industry actually saw a rather remarkable feat.
The number of alternatively fuelled car sales in the UK which includes pure and hybrid electric vehicles started to outstrip the number of diesel car sales for the first time in history. The turning point was around September, when, according to the SMMT, around 60,000 new alternatively fuelled cars were sold, in comparison to just under 47,000 diesels. Plus, OEMs including Volvo, Ford, and Jaguar have committed to EV-only manufacturing, accelerating the change.
If that doesn't prove it, nothing will. The reality is that we're already well and truly on the road to net zero. Employers and consumers are like are working together to drive the switch to EVs, which is only accelerating as time goes on. This time next year, we'll already be in a much greener place.
Published at 23 April 2021
Was this article helpful?