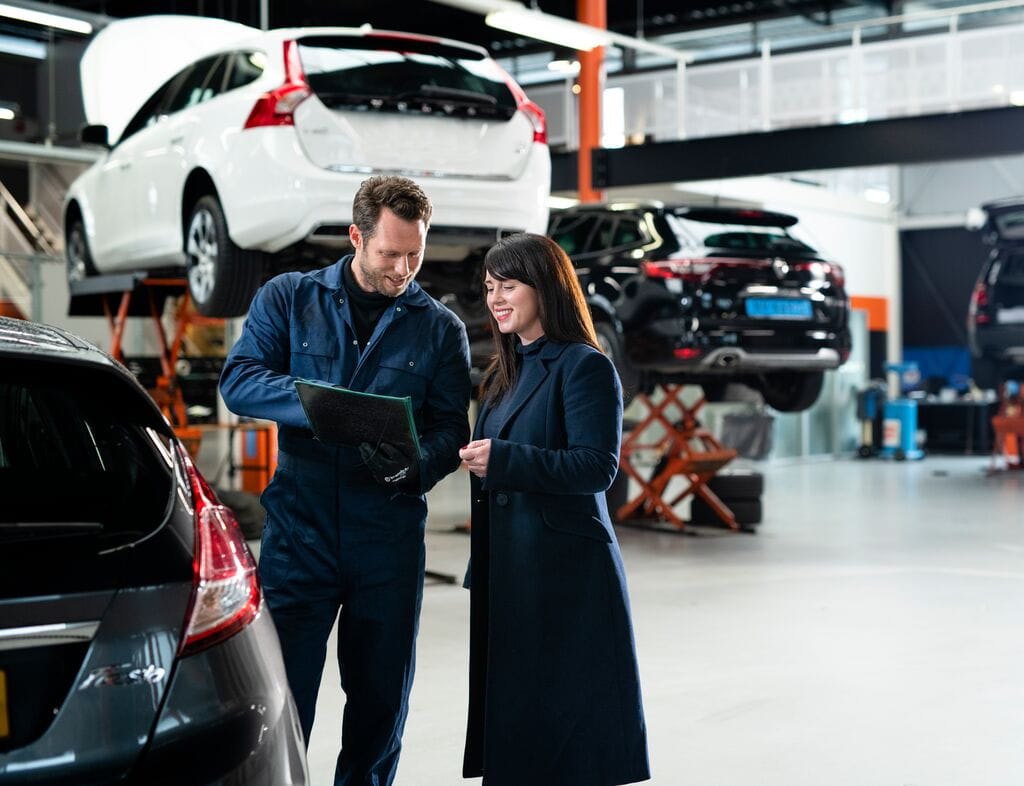 Recognising And Reducing The Hidden Costs Of Incidents
3 min to read
Fleet management
---
LeasePlan Accident Management specialises in managing every aspect of fleet incidents and reducing overall claims costs. If you need to find savings for your fleet, Accident Management could make a real difference.
The value of early reporting
When incidents occur, the driver's actions in the immediate aftermath play a vital role in mitigating overall incident costs. The speed of that first call to report the incident is vitally important in managing the overall cost. Fast-acting incident management specialists will capture incident data which helps triage the incident, assess liability and trigger workflows accordingly.
Within the hour, they contact the third party to offer vehicle repair and replacement services. Speed is fundamental in reducing the risk of the third party pursuing or being approached by potentially expensive alternatives, as the costs of these services would be recovered from the at-fault party.
Minimising downtime
Getting the vehicle back on the road as quickly as possible following an incident is crucial to minimising repair and replacement vehicle costs. Working with our quality-assured bodyshop network saves the time and hassle of locating repairers, collecting estimates, negotiating parts and labour prices, and monitoring the quality of the repair.
And traditional bodyshop repair is no longer the only route. One-day repair options include SMART repair, mobile repair at the driver's location and one-day body shop repair. These operate from pre-agreed pricing matrices and the average cost is considerably lower than that of a traditional body shop repair, as this solution is focused on our repair-over-replace methodology.
Cutting repair costs
This methodology recognises that vehicle parts are a costly element of vehicle repair, so we aim to repair damaged components rather than replacing with new parts, where it is safe and legal to do so. As well as reducing repair costs and downtime, this has a positive environmental impact as it reduces demand for parts manufacture and parts disposal. For added peace of mind, our Vehicle Damage Assessors (VDAs) consult with Thatcham or manufacturer methodology to ensure that repair-over-replace is appropriate for safety and performance.
We also have a green parts solution – using quality recycled or reclaimed used car parts – which delivers an average cost saving of £262 per repair, while improving overall incident cycle-time and reducing associated replacement vehicle costs. Vehicles aged between three and six years are the prime target for green parts as the parts are still genuine, but the cost is considerably reduced compared with an OEM part. There tends to be less availability of green parts for older vehicles and so we source non-OEM parts, also known as aftermarket parts, for repairs to vehicles that are more than seven years old.
Verifying costs on your behalf
Our in-house automotive engineers specialise in verifying that the appropriate option is selected, repair costs are reasonable and the repair duration is fair and accurate. All our engineers have worked in bodyshops for many years prior to joining our Accident Management service, and they combine their expertise and regular training with the use of body shop estimating systems to scrutinise estimates. They advise on the most cost-effective repair methodology and generate detailed pricing breakdowns based on pre-agreed tariffs. This service is crucial in controlling incident costs.
These in-house engineers and our team of Repair Network Managers are subject to regular repair audits to ensure their consistency and accuracy in repair estimates and the use of the correct repair methodology. The repairers on our repair network are aligned to our requirements and policies, such as opting for repair over replace in optimum situations
A range of mobility solutions
Accident Management has also a range of mobility solutions that can be carefully selected to reduce or remove replacement vehicle costs. Our repairers provide courtesy cars as standard, and we also provide a non-fault hire vehicle service to prevent the non-fault driver from being inconvenienced or out of pocket.
Published at 21 November 2022
Was this article helpful?