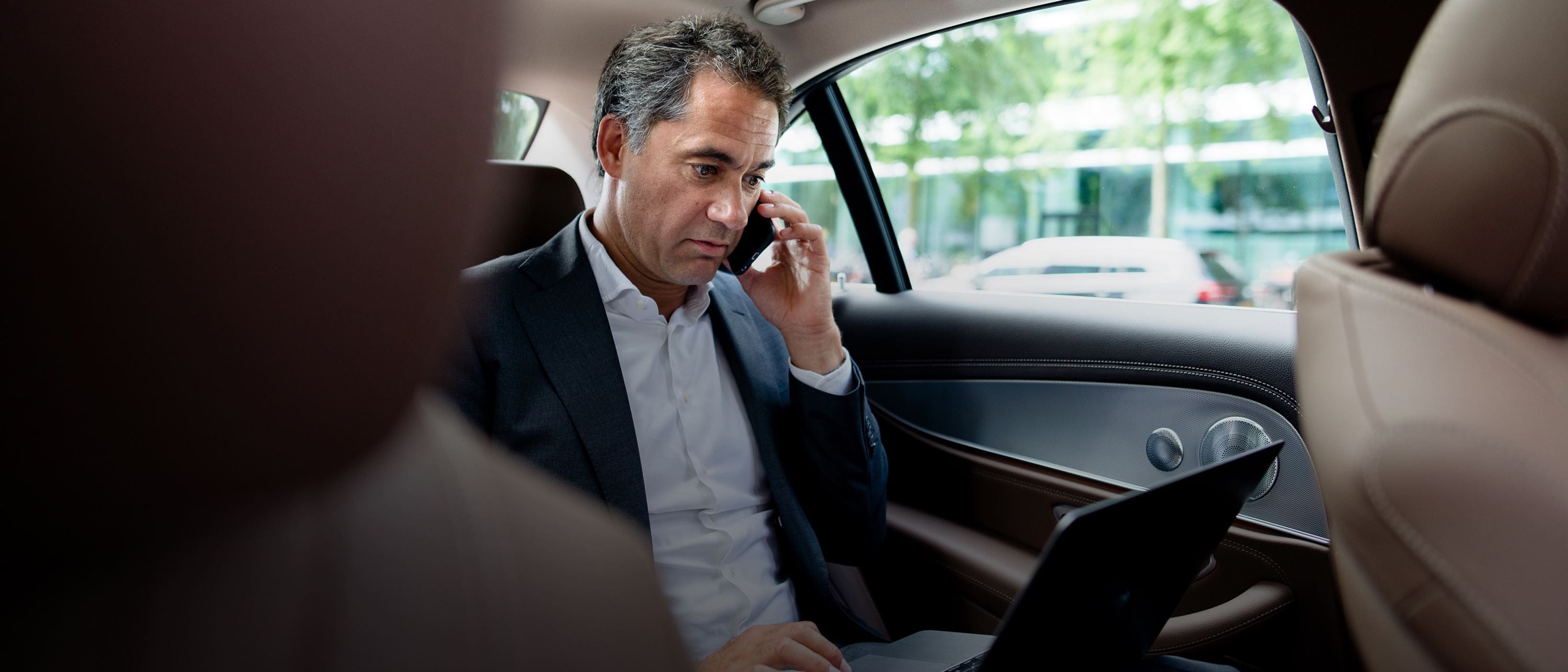 Ten Cost-Saving Tips For Fleets
3 min to read
Fleet management
---
It seems like costs are rising across the board right now, so we understand that many businesses need to find savings. We've talked with our specialists to pull together ten ideas to help you cut your fleet expenses – while still keeping your people moving.
1. Fund your vehicles efficiently If you haven't looked at how you pay for your vehicles recently, it could be a good time to reconsider. Leasing through contract hire, for example, can potentially get you the vehicles and funding at a lower cost. If you currently own your fleet, you might even be able to sell them to your leasing company and then lease them back.
2. Manage accidents more effectively When a vehicle is off the road, it's costing you money twice over – not just the expense of the vehicle itself, but the impact of having to find another one for your driver. Accident Management companies can make a real difference, as they have everything in place to get vehicles moving again much more quickly – plus it means you don't need to have someone in-house handling everything.
3. Consider whole-life costs The best way to save money on vehicles is to take action before you get them. Don't be distracted by a low purchase price, take a look at the total costs of different vehicles – everything from servicing and insurance to tax and fuel – and not just for you, but for your drivers as well. Electric cars are a classic example of this. They tend to be more expensive upfront than petrol cars, but the whole life cost is a lot closer – sometimes even lower. Plus, there may be much less benefit-in-kind tax for your drivers to pay.
4. Don't overpay at the end of a contract Before you return a lease vehicle, check it against the company's fair wear and tear guidelines (ours are here). A lot of costs can be avoided with forward planning and making sure that drivers know what their obligations are (particularly around spare keys, service history and other documents).
5.Cut down on grey fleet miles Mileage reimbursement for grey fleet vehicles is often more expensive than other forms of transport. There's a time and a place for it, of course, but encouraging employees to consider alternative options for work-related trips could save your company money.
6. Pay less for fuel Prices at the pumps can vary significantly, even with petrol stations that are close together. While there's no real benefit if drivers go out of their way to get a slightly lower price (as the reduction will likely be offset by the extra distance to get there), keeping your people informed about the best stations to use that are on the routes they already drive could add up to a significant saving.
7. Consider car sharing While many drivers prefer to be behind the wheel, if you have several people going to the same place, encourage them to car share. It will save you money – and it's better for the planet as well.
8. Get the experts involved Unless your business specialises in vehicle fleets, you could benefit from outsourcing some of your back-office functions to a specialist, such as LeasePlan. It means you can save time and allocate your resources more effectively, Plus, we may be able to find you cost savings.
9. Take a look at telematics Vehicle tracking doesn't just encourage your drivers to behave better – though that alone can lead to cost savings – it gives you detailed information about how your vehicles are being used, which you can analyse to find ways to be more efficient.
10. Encourage efficient driving
Give all your drivers our article with seven tips for improving fuel efficiency. If they all put them into practice, you could see a decent drop in your fuel bills.
Published at 10 November 2022
Was this article helpful?