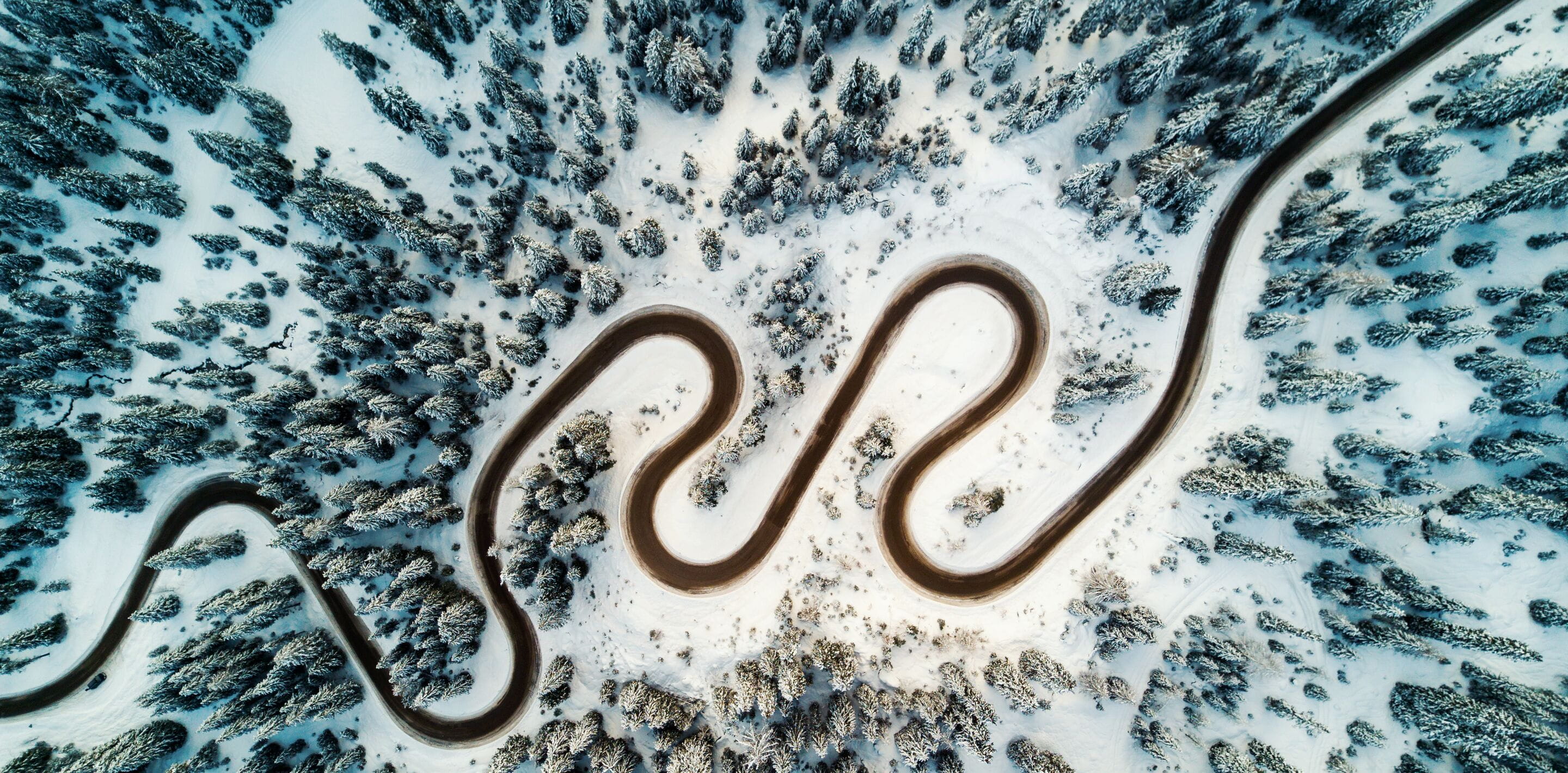 Industry Challenges - Fleet
6 min to read
Fleet management
---
Restricted vehicle production, rising energy costs and inflation are creating uncertain conditions for fleet operators – here's how it might affect you.
The global challenges affecting fleets
Still recovering from the disruption of Covid-19, the automotive industry is facing unprecedented global supply chain issues, and it's impacting the cost and availability of new cars and vans.
LeasePlan data reflects an 7.05% increase in list prices for the most popular cars and 11.5% for light commercial vehicles since the start of 2021, while the average time between ordering and delivery has tripled since the start of 2020, to almost 184 days.
We've outlined the most important developments below, including how you can keep your fleet and drivers moving.
Challenge 1: Inflation
The Bank of England base rate, which influences interest on loans and savings, was cut from 5% to 0.5% following the 2007-2008 financial crisis it's stayed low since. Fuel and energy costs have pushed inflation to a 45-year high of 11.1% in October, triggering the Bank of England to raise its base rate from 0.1% to 3.0% this year. This is as part of measures to curb inflation, the aim of which is to incentivise saving money, and close the gap between supply and demand of goods.
How does this affect fleets? Although it's good news for savers, a higher base rate will make it more expensive to borrow money – and that includes finance for vehicles.
How can fleet managers minimise disruption, and how is LeasePlan UK helping? The challenges amount to a perfect storm for the automotive industry, but we're working hard to keep your business on the road. In the short term, however, we would advise taking some extra steps to minimise any disruption:
Expect delays:

With extended lead times it's worth identifying future fleet needs earlier than usual, particularly for mission-critical cars and vans, so we can highlight any supply challenges in advance and find solutions to keep you moving.

Plan ahead:

Aim to place orders between six and nine months ahead, tell us as soon as possible if vehicle contracts need to be extended.

Think electric:

With incentives and CO2 targets furthering demand for plug-in vehicles, some manufacturers are prioritising production of these models. Accelerating your electrification plans could help keep orders on track.

Consider Alternatives:

If your needs change, LeasePlan Flexible provides fast access to specific cars and vans from our own stock, including low-CO2 plug-ins, from several weeks to two years. There's no long-term commitment, so you can simply extend, or off-hire, vehicles as needed.

Speak to Us:

We're here to help! Your LeasePlan account manager is on hand to listen to your concerns and will help keep your business moving.
Driver Guide to the Challenges To help you communicate some of the challenges being experienced to your fleet drivers, we have prepared this guide and FAQ.
View the guide here: Driver Comms Global Challenges 2022 September
Challenge 2: Chip shortages
What's the problem? Modern cars use hundreds of semiconductor chips – from engine management to the infotainment system – and only a handful of specialist factories supply the entire automotive industry. Already constrained by Covid-safe operations, a combination of fires, extreme weather and reduced availability of neon gas from Ukraine have all widened the gap between supply and demand. New factories won't get up to speed until next year, and experts have warned that any escalation of tensions between China and Taiwan would cause even bigger problems.
How does this affect fleets? With chip supply constrained, manufacturers are focusing on popular models and equipment to keep production going, so the most obvious effect is less choice. However, the shortages have also led to longer delivery times, higher prices, and a stifled post-pandemic recovery for the automotive industry. Year-to-date car and van registrations are 31.9% lower than in pre-pandemic 2019. Retail volumes declined 21.2% for cars compared to a 42.1% drop for fleets and businesses, suggesting manufacturers are prioritising higher-margin channels and products.
Challenge 3: Rising battery prices
The price of lithium-ion batteries declined by 89% between 2010 and 2021, enabling manufacturers to offer cheaper and longer-range electric vehicles, but the market is changing quickly. Twice as many electric vehicles – some 6.6m of them – were sold globally last year than in 2020 and surging demand is affecting the cost of materials. Lithium is almost eight times more expensive than it was in 2020, and battery prices are expected to rise this year for the first time in over a decade.
How does this affect fleets? Battery packs still account for a third of the bill of materials of an electric vehicle so higher material costs will be reflected in the list price. In a rapidly growing market, some analysts are warning that further shortages could slow production and, in the longer term, impact government targets to phase out combustion engines. It also disproportionately affects fleets, who accounted for two thirds of electric and three quarters of plug-in hybrid registrations during 2021, according to the SMMT.
Challenge 4: Spiralling energy costs
Europe is in the midst of a once-in-a-generation energy crisis. Wholesale gas prices surged last autumn as supply struggled to keep pace with post-pandemic economic recovery and sanctions on Russian energy have exacerbated that shortage
Petrol and diesel prices peaked in July 2022 but are still 11% and 24% higher than a year ago, while electric vehicle charging costs – at home and in public – have doubled in the same period.
How does this affect fleets? Rising fuel and energy prices affect operating costs for all businesses. More than three quarters (77.4%) of domestic freight is transported on the road, and the SMMT has warned that component and vehicle manufacturers are facing 50% higher energy costs than they were a year ago. That's likely to be reflected in higher prices for parts, vehicles and workshop time.
This is doubly challenging for electric vehicle fleets. Although domestic electricity is capped at 34p/kWh for two years from October 2022, that's almost double the national average for 2021 and the cost of public charging has spiralled. Despite HMRC's change in Advisory Electricity Rate (AER) to 8 pence per mile reimbursement rate from 1 December, it's still unlikely to cover drivers' costs. A Kia Niro EV, for example, would cost 9p per mile charged at home and up to 26p per mile on the most expensive public chargepoints.
Challenge 5: Conflict and Covid-19
Movement of people and goods hasn't fully recovered since the first Covid-19 lockdowns in 2020, and it's unclear how long this will last. Russia's invasion of Ukraine triggered unprecedented economic sanctions, including exports, and disrupted Ukrainian industry too. Meanwhile, China's pursuit of zero Covid cases has led to restrictions at factories and ports this year, causing further challenges for time-sensitive automotive supply chains.
How does this affect fleets? Component supply has become more unpredictable, which could extend lead times, increase costs and lead to unplanned vehicle downtime. Ukraine has 17 factories making vehicle wiring looms, while Russia supplies palladium for catalytic converters and nickel for batteries. Disruption in China is proportionally lower, but it produces 25% of all automotive components and 80% of electric vehicle batteries. CATL, the world's largest battery manufacturer, is currently operating within a lockdown affecting 4.6m inhabitants.
Challenge 6: Providing a consistently high level of customer support
Customer service teams at many companies are facing significant challenges right now. Even market leaders within the automotive industry are not currently hitting targets for customer service. Sadly, this is not surprising as the other industry challenges we've highlighted in this article have made it increasingly difficult to provide customers with the support they need.
For a start, they mean our teams are being asked more questions and these are often more complicated, so they take longer to resolve – and may require unique solutions for individual customers. At the same time, the challenges are affecting our suppliers as well, so they are letting us down more often than usual – creating problems that our teams are required to navigate. On top of that, if anyone moves on, it's becoming more difficult to find new people to fit into the teams – so everyone is having to pick up more work as well.
How does this affect fleets? The result is that it may take us longer to respond when you call and finding a resolution to any problems may take longer as well. Online tools can be the quickest way for drivers to get the help they need which you can access here but please do bear with us as we work on ways to improve the situation.
Published at 1 December 2022
Was this article helpful?