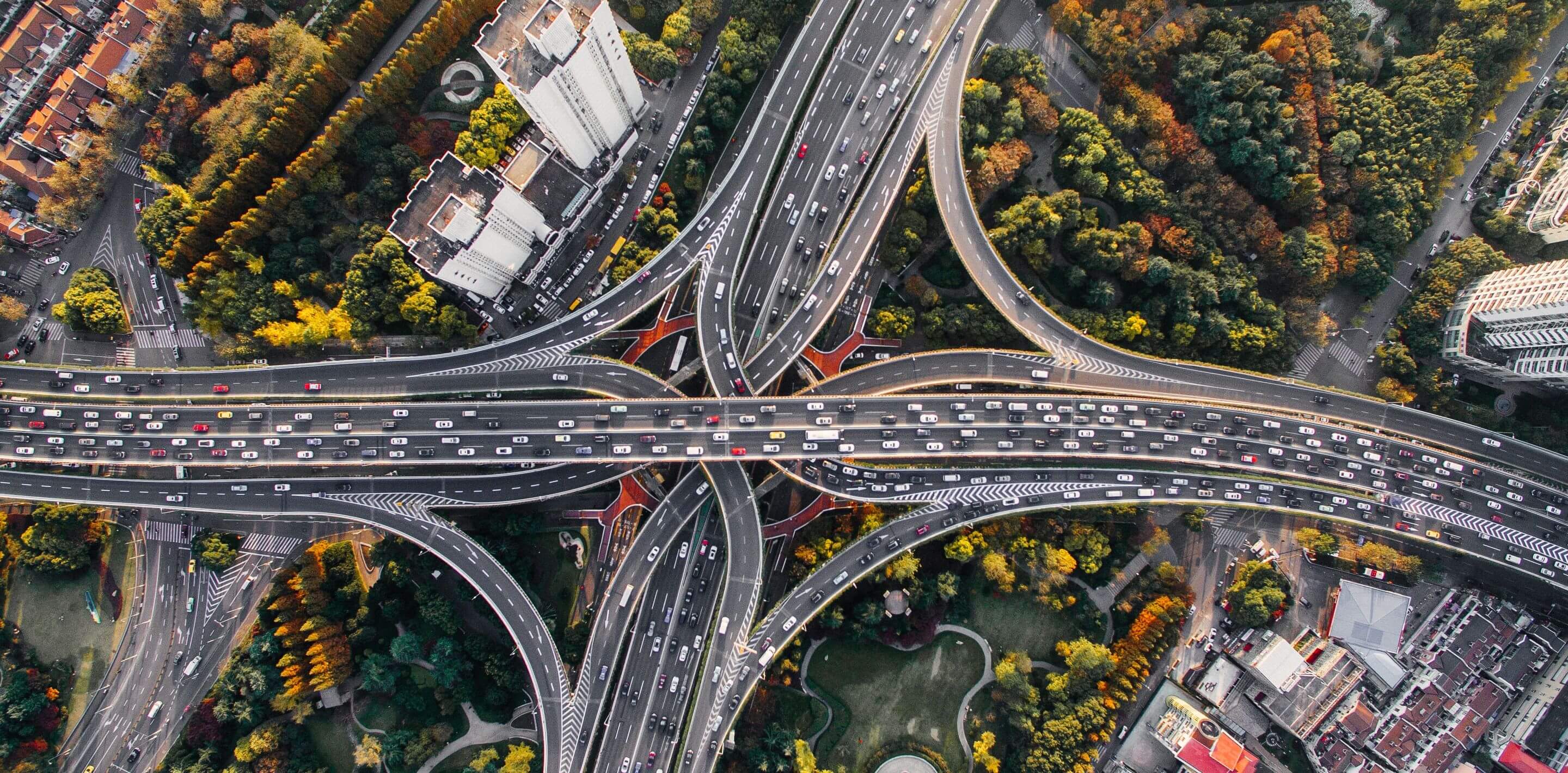 Industry Challenges - Fleet
7 min to read
Fleet management
---
A perfect storm of global events is affecting the cost, availability, and downtime for new vehicles. Here's what you need to know.
The global challenges affecting fleets
After a period of shifting technology, regulations and customer demand during the late 2010s, the automotive industry has had a challenging start to the next decade.
Global supply chains were still recovering from Covid-19 lockdowns when energy prices began to spiral, and conflict in Ukraine has caused further disruption of a market where travel habits were already changing. It's affected vehicle and parts availability for fleets and driven up operating costs too.
To keep you up to date, we've outlined the most significant developments below, with some helpful tips to keep your fleet and drivers moving.
Challenge 1: Vehicle Shortages
What's the problem? The automotive industry depends on meticulously constructed supply chains, and they've become hard to maintain. Lockdowns, followed by extreme weather events and fires at factories led to a global shortage of the critical semiconductor chips used through new cars and vans, while China's pursuit of zero-Covid cases and conflict in Ukraine have led to further challenges for vehicle manufacturers.
Meanwhile, global demand is soaring for electric vehicles and pushing up the cost of raw materials for their most expensive components. Lithium costs surged last year causing average battery prices to rise for the first time in a decade and, although they've fallen during 2023, they are three times higher than they were two years ago.
How does this affect fleets? Supply chain disruption has led to higher transaction prices, reduction option lists and longer waiting times for new orders, but the situation is improving. Almost two thirds (59%) of respondents in the BVRLA's half-year Industry Outlook Survey reported better sales transactions in Q1 2023 than a year ago, and lead times have begun to shrink – especially for cars, though over half (54%) of vans still take more than ten months to deliver.
Vehicle supply will take time to catch up with demand, and this is reflected in the latest SMMT sales figures. Although the new car market recorded its eleventh consecutive month of year-on-year growth in June 2023 the baseline is a low 2022. Fleets and registered 36% fewer cars (186,804 units) during the first six months of 2023 than they did in pre-pandemic 2019, while the van market declined by 13.8% (27,202 units) in the same period.
Challenge 2: Electricity Costs
What's the problem? Europe is enduring a once-in-a-generation energy crisis. Wholesale gas prices surged during Autumn 2021 as supply struggled to keep pace with post-pandemic economic recovery. Sanctions on Russian oil and gas have exacerbated those shortages, and inflated prices even further.
Helped by a 5p/litre reduction in fuel duty, petrol and diesel prices have returned to November 2021 levels, having peaked at £2 per litre last summer. Electricity has yet to follow suit and has doubled in price compared to two years ago, which charging costs for plug-in hybrid and electric vehicles.
How does this affect fleets? Tax breaks have helped to make fleets an early adopter market for electric vehicles, with the latest BVRLA data showing 53% of new business contract hire deliveries were battery-powered in Q4 2022. A spike in charging costs dramatically affects the business case for making the switch.
Charged at home, with prices set under the Government's Energy Price Guarantee, a Kia Niro EV would cost 8.5p per mile, compared to 4.8p in 2021 (based on UK average prices at the time).
At an Electric Highway rapid chargepoint (found at most motorway service areas) charging costs rise to 17.7p per mile for the same car, which is more expensive than a mid-size diesel (13.3p) or petrol (14.7p) car. That's also higher than HMRC's 9p per mile Advisory Electric Rate used for reimbursement, which means this isn't covering the cost of charging in public.
Challenge 3: Inflation and Interest Rates
What's the problem? The Bank of England base rate, which influences interest on loans and savings, was cut from 5% to 0.5% following the 2007-2008 financial crisis and, until recently, it had stayed low.
However, soaring fuel and energy costs caused inflation to reach a 45-year high of 11.1% in October 2022, triggering the Bank of England to raise its base rate from 0.1% to 5.0% over an 18-month period. This is as part of measures to curb inflation, the aim of which is to incentivise saving money and close the gap between supply and demand of goods.
How does this affect fleets? Although it's good news for savers, a higher base rate will make it more expensive to borrow money – and that includes vehicle finance. Alongside higher transaction costs, the BVRLA says monthly rentals have almost doubled on some models and long lead times means these can change between ordering and delivery.
The silver lining, for fleets, is a softening the retail market just as supply increases. The SMMT data shows retail registrations were 2% lower at the end of June than they were a year previously, and manufacturer order books are 'rightsizing' faster than expected as deliveries catch up with demand.
Challenge 4: Repairs, Maintenance and Tyres
What's the problem? Supply chain disruption also affects vehicles that are already on the road. Manufacturers have prioritised sourcing components for new vehicles, while rising fuel and energy prices mean they are more expensive to produce and less likely to be discounted. In turn, workshops are holding less stock and ordering parts on demand.
Staffing has become challenging too. The Institute of the Motor Industry predicts there will be 160,000 vacancies in the UK automotive sector by the end of 2031, resulting from the pandemic, decreased immigration and a skills shortage as consumers and businesses move to electric vehicles.
How does this affect fleets? Shortages of parts and labour are leading to higher costs, longer lead times and unplanned downtime for fleets, many of whom are running older vehicles while new orders are delayed. Higher parts prices and extended vehicle downtime were each reported by 92% of leasing companies in the BVRLA's latest half-year Industry Outlook Survey, while 94% said labour rates had increased.
According to LeasePlan data, the combination of older vehicles and more complicated repairs due to delivery delays, coupled with higher parts prices, longer repair lead times and a need to extend courtesy vehicle loans has resulted in a 32% increase in repair costs since January 2021.
Challenge 5: Customer Support
What's the problem? With unprecedented challenges for vehicle, parts and funding, it's become increasingly difficult to provide customers with the support they need. Customer service teams at many companies are facing significant challenges, and even market leaders are not currently hitting targets.
Our teams are being asked more questions and they are often more complicated, taking longer to resolve and may require unique solutions. As wider industry challenges are affecting our suppliers, they are letting us down more often than usual and creating problems that our teams are required to navigate.
Recruitment has become more challenging too, which means it's taking longer to replace staff if they move on and others are picking up extra work too. Over half (56%) of leasing companies surveyed by the BVRLA said they were struggling to recruit new staff.
How does this affect fleets? It could take us longer to respond when you call, and finding a resolution to any problems may take longer as well. Online tools can be the quickest way for drivers to get the help they need which you can access here but please bear with us as we work on ways to improve the situation.
What can fleet managers do to minimise disruption, and how is LeasePlan UK helping?
It will take some time for this perfect storm of industry challenges to clear, and we're working hard to keep your business on the road. However, would advise taking some extra steps to minimise any disruption:
Expect Delays

: With extended lead times for vehicles and parts, it's worth identifying future fleet needs earlier than usual – particularly for mission-critical cars and vans. Although rental costs have increased, LeasePlan has the scale and close manufacturer relationships to provide the vehicles you need as quickly as possible, and at a competitive price

Consider Alternatives

: If your needs change, LeasePlan Flexible provides fast access to specific cars and vans from our own stock, including low-CO2 plug-ins, available from several weeks to two years. There's no long-term commitment, so you can simply extend, or off-hire, vehicles as needed.

Think Electric:

With incentives and CO2 targets furthering demand for plug-in vehicles, some manufacturers are prioritising production of these models. Accelerating your electrification plans could help keep orders on track.

Plan Ahead:

Aim to place new vehicle orders between six and nine months ahead, tell us as soon as possible if vehicle contracts need to be extended. With longer lead times for parts, monitoring defects and routing servicing is vital to minimise unplanned downtime.

Keeping You Moving

: We are adding independent repairers to our network to alleviate the ongoing capacity challenges and keep vehicles on the road.

Speak to Us

: We're here to help! Your LeasePlan account manager is on hand to listen to your concerns and will help keep your business moving.
Driver Guide to the Challenges To help you communicate some of the challenges being experienced to your fleet drivers, we have prepared this guide and FAQ.
View the guide here: Driver Comms Global Challenges
Published at 7 August 2023
Was this article helpful?