Return Your Vehicle
Easy returns at the end of your contract
When your contract is over, it's time to say goodbye to your vehicle. Follow the tips below to make the process as smooth as possible.
 

How does it work?

We understand that wear and tear is part of everyday life, but sometimes our lease vehicles are returned to us with excessive scuffs, scratches or other damage. So when it comes to handing your vehicle back over to us at the end of your lease, we need to inspect it to make sure you're returning it to us in good condition.

One of our experienced inspectors will come to your home or place of work to check over the vehicle's interior, exterior and make sure it drives okay, leaving you with peace of mind that your vehicle is being returned in the best condition possible. After the inspection is complete, we'll take your vehicle away with us too.

Our Inspect & Collect service prides itself on being open and honest with you. You'll be present as one of our expert inspectors checks your vehicle, giving you the opportunity to see our thorough and professional examination. You'll be able to see the interim report before we submit it too and, if there are any issues, feel free to discuss it with us there and then.

View our fair wear and tear guidelines to avoid unpleasant surprises later.

 

Pricing matrix for damage charges

The documents linked below will give a good indication of costs for any damage outside of our fair wear and tear policy.

Our standard waiver threshold of £150 means if the total cost of damage is less, we won't charge you. The threshold figure in your contract may cover you for more than this, do check!
If the damage on your vehicle goes over the £150 threshold (or your bespoke waiver limit) you'll be charged the full cost of repair.

Some of the items may quote manufacturer pricing, which means we will need to obtain a quote for the correct pricing.
 

Preparing to return your vehicle

Everything you were given with the vehicle when it was delivered to you must be returned with the vehicle. This includes, but is not limited to:

All sets of keys, including master and spare keys.
All original documents such as the owners' manual etc.
Evidence of the signed/ stamped service history either in the service book OR if providing receipts, in an envelope clearly marked as SERVICE HISTORY on the front.
Valid MOT certificate (if applicable).
Radio code cards.
SD's, CDs or DVDs for satellite navigation (delete stored locations for security such as your home address).
All removable audio equipment (such as 'face off' units).
All optional equipment fitted to the vehicle that's is not a permanent fixture (tow bars, rear door sun shades etc.).
All emergency equipment supplied with the vehicle (jack, wheel brace, warning triangle, first aid kit etc.).
The spare wheel must be on-board and meet the legal requirements.
If your vehicle has a 'tyre mobility set', it must be in a working condition (sealing compound and a 12v compressor that plugs into the cigarette lighter).
Original wheel caps.
Remove all personal items (eg: sat nav, sunglasses and fuel card). Remember to check all storage areas in your vehicle including the boot, glove box, door pockets etc. We are unable to return personal items left in the vehicle after it has been collected.

 

Tip!

Report damage as soon as it occurs and schedule repairs right away – this is the best way to avoid end of contract charges.
Questions about returning your vehicle
If your vehicle is returned with mileage that's over the contracted amount, you will receive an invoice based on the following calculation: recorded collection mileage minus (-) contracted mileage = excess miles x the mileage variation adjustment (pence per mile). You'll find your mileage variation adjustment price in your contract.

The links below will help you understand what is and what isn't acceptable fair wear and tear. Assessing fair wear and tear generally depends on the age and mileage of your vehicle.

Certain types of breakages and damage, however, are not acceptable, regardless of age and mileage. T and these include missing items or broken glass, accident and impact damage.

In all cases, we will endeavor to assess damage recharges fairly, charging on a repair rather than replacement basis where possible. When our independent partners complete their inspection, they will send you a condition report which outlines any damage on the vehicle outside of Fair Wear and Tear. This report will also detail the repair method and cost, and an appraisal report will be prepared for our used vehicle buyers.

For examples of what is acceptable or unacceptable, please click on the links below.

Fair Wear & Tear Guidelines

Advertising stickers, sign writing, decals (including glue residue), regardless of size, must be removed by a professional before collection. Removers should use the heat method and not a sharp implement which may damage the paintwork.

There will be a charge if the vehicle is returned with any advertising/logos in place.

Please call your DriverLine number at least six weeks before collection and we'll complete the registration process for you. We can't collect a vehicle with personalised plates unless you write to us to relinquish your right to the plate. If you don't know your DriverLine number, please call 0344 4937644.

Before collection, please email vehicleadministration@leaseplan.co.uk and let us know in writing that you would like to relinquish your rights to the plate.

We need 24 hours' notice to cancel a collection. A cancellation fee may be charged if the notice period is less than this.

You can keep the vehicle until it's ready for collection or as long as you need. We can extend your contract, and you'll continue to pay a monthly lease rental.If this is something you'd like to consider, please contact your DriverLine team and they'll work on a competitive quote for a new monthly amount. If you opt for this, please remember to extend your insurance.
When your contract has ended, we can normally offer you a quote to purchase it, depending on your contract type. This gives you peace of mind as you'll know the vehicle's full history. Our simple process allows you, or friends or family, to buy your vehicle without the need to return it.

All of the items that were provided with your vehicle on delivery should be returned. This includes, but is not exclusive to: spare keys, satellite navigation discs, log book (if you have it) and fixtures and fittings (headrests, parcel shelf etc.). Any items missing when the vehicle is collected will be charged for. For more details, please read the Fair Wear and Tear section.
Keep your vehicle*
Want to keep driving your trusted lease vehicle? Explore the option to buy your vehicle.
Want to keep driving your trusted lease vehicle? Explore the option to buy your vehicle.
Buy your vehicle
*Subject to contractual agreement
Contact us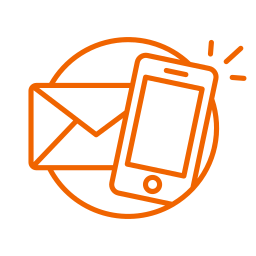 Get in touch
If you have any questions, get in touch with us.