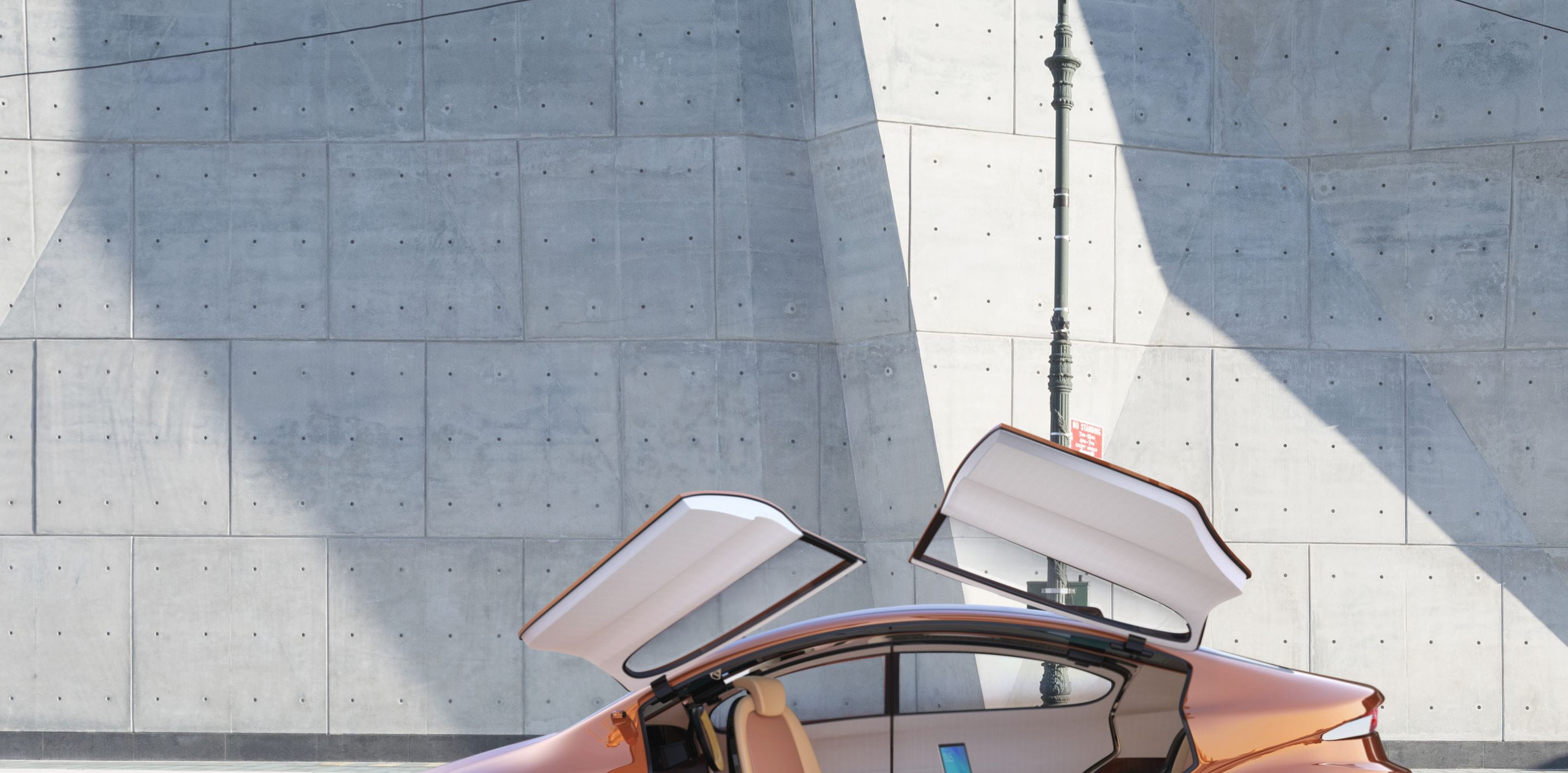 Is the UK stalling its transition to electric vehicles?
5 min to read
ESG
---
Prime Minister Rishi Sunak has announced sweeping reforms of the UK's net-zero policies, including the deadlines for phasing out petrol and diesel engines. What does this mean for electric vehicles?
Road transport is responsible for more than a fifth of the UK's CO2 emissions, and it's a focal point of plans to become a net-zero economy by 2050. The timeline for phasing out petrol and diesel engines was set out in 2017 and shortened in 2020, and it's helped the UK become one of the world's leading markets for electric vehicles. One in six new cars sold so far this year is battery-electric, according to the SMMT.
However, that process is now being delayed. Prime Minister, Rishi Sunak, has announced longer deadlines for phasing out petrol and diesel car and vans as part of wider reforms to the government's Net Zero strategy. It's drawn widespread criticism, but the effects might not be as disruptive as they sound. Here's why.
When is the UK banning petrol and diesel engines?
The transition to electric vehicles is happening in stages, and this isn't the first time the deadlines have been altered. These had been as follows:
From 2024: Car and van manufacturers will have to meet annual targets for electric vehicle sales, as a progressively larger percentage of new registrations. The Government proposed targets earlier this year, but they are not finalised yet.

From 2030: New cars and vans must be zero-emission at the tailpipe or offer an as-yet-undefined "significant" electric range to be sold in the UK. This bans the sale of new non-hybrid petrol and diesel models.

From 2035: New cars and vans must emit zero CO2 at the tailpipe, effectively banning anything other than battery-electric and hydrogen fuel cell vehicles. A typical vehicle lifespan is 15 years, which means almost all cars and vans would be zero-emission by 2050.
Sunak's announcement removes the 2030 cut-off date for non-hybrids, but all new cars and vans will still have to be zero emission by 2035 – in line with the European Union. The changes are designed to offer more choice during the ongoing cost-of-living crisis while recognising that demand for electric vehicles is already outpacing expectations.
How will delaying the ban on combustion engines affect electric vehicles?
Although the delay enables manufacturers to sell non-hybrid cars and vans after 2030, they are likely to become increasingly rare and uncompetitive by that point. Manufacturers are adapting to changing consumer demand as well as tightening regulations across Europe, and this will affect the types of vehicle available in the UK:
Euro 7 Pollutant Limits: New vehicles have had to meet ever-tighter emissions limits since 1992. The Euro 7 standard is due to come into force for all new vehicles in 2025, and some experts have suggested that non-hybrids will struggle to comply. Regenerative braking (using the electric motor) can help vehicles meet new limits on brake particulates, while battery-powered heaters can help bring after treatment systems up to operating temperature more quickly.

EU CO2 Targets: The European Union is demanding a 55% reduction in average CO2 emissions for cars and 50% for vans between 2021 and 2030, and several manufacturers are going one step further. Jaguar Land Rover, Stellantis and Volvo Cars will only sell electric cars in Europe by 2030, while most others are expecting an EV-weighted sales mix by that point.

Staying Competitive: Low whole-life costs are a selling point for private and fleet customers, and electrification is already helping them save money. According to the latest SMMT figures, 45% of fuel-burning cars registered so far this year have some form of hybridisation. Without a hybrid system, 2030's new cars are unlikely to compete with new models.
Fleet demand for electric vehicles is already ahead of the market. Incentives for plug-in hybrid and electric company cars were renewed in April 2020 and are in place until at least 2028. The latest LeasePlan EV Readiness Index places the UK in third place in Europe, trailing only Norway and the Netherlands, while 49% of new Business Contract Hire deliveries are battery-electric, according to the BVRLA.
How has the automotive industry responded?
Sunak's announcement drew fierce criticism from across the industry and political spectrum.
Alfonso Martinez, UK Managing Director of ALD | LeasePlan, the country's largest vehicle leasing company, urged the government to stay on track, commenting: "Now more than ever, we need to demonstrate consistency and commitment to achieving environmental and sustainability goals. Pushing back timelines could send a confusing message to both businesses and consumers and hinder the ongoing efforts to decarbonise the mobility sector.
"For the past few years, we've been working in lockstep with the government's ban on the sale of new petrol and diesel vehicles, helping UK businesses and public sector bodies prepare their drivers and decarbonise their fleets. The end results are always the same: once people make the switch to electric, they realise just how good these vehicles are - quieter, more economical, cleaner and cost effective."
Paul Hollick, chair of the Association of Fleet Operators, added: "Given that the motor industry and their fleet customers have spent literally billions working towards the 2030 target and take the issue of zero emissions very seriously, any major change would reflect poorly on how sincerely this administration takes both the needs of business and the environment.
"This is a crucial subject where massive investments have been made and is not just something that should be politicked in the expectation of short-term gain. Really, what we want to see is more help from the government in order to meet the 2030 deadline, especially when it comes to light commercial vehicles."
Lisa Brankin, chair of Ford UK, was also critical, stating: "Ford has announced a global $50 billion commitment to electrification, launching nine electric vehicles by 2025. The range is supported by £430 million invested in Ford's UK development and manufacturing facilities, with further funding planned for the 2030 timeframe.
"This is the biggest industry transformation in over a century and the UK 2030 target is a vital catalyst to accelerate Ford into a cleaner future. Our business needs three things from the UK government: ambition, commitment and consistency. A relaxation of 2030 [undermines] all three. We need the policy focus trained on bolstering the EV market in the short term and supporting consumers while headwinds are strong: infrastructure remains immature, tariffs loom and cost-of-living is high."
Published at 22 September 2023
Was this article helpful?