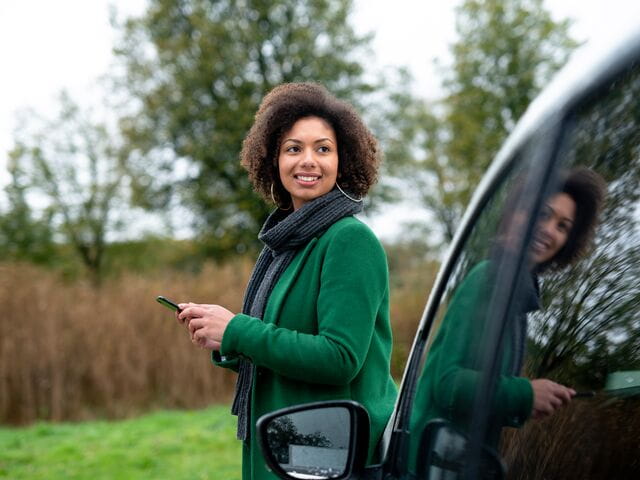 New Support for Electric Vehicle Charging
Within weeks of COP26 in Glasgow, the Government has outlined further support for the UK's rapidly-expanding electric vehicle population - which is set to double in 2021 [1,2], despite ongoing supply challenges due to the global semiconductor shortage.
EV market at tipping point
Speaking to the Confederation of British Industry Conference in Tyneside [3], Prime Minister Boris Johnson said the world was at a "pivotal moment" and that the electric vehicle market had reached its "tipping point" ahead of the UK ending sales of new non-hybrid petrol or diesel cars and vans in 2030. [4]
New regulations
To support uptake, the Government is introducing new regulations from 2022 [5] designed to add 145,000 chargepoints to the UK's already widespread network. Distributed between at homes, workplaces and public areas such as shops, the ambition is to make charging an electric car as easy filling up with petrol or diesel.
The regulations will require:
All new-build homes and buildings (such as supermarkets) in England will have to include chargepoints.

Buildings undergoing "largescale renovations" will also have to include chargepoints, if they have more than 10 parking spaces on site.
Home and workplace charging scheme reforms
Johnson's speech closely follows reforms for home and workplace chargepoint schemes, which make it easier for drivers in flats or rental accommodation to get funding, and for landlords and charities to put the infrastructure in place. To find out more, click here.
Improving the public charging network
Also announced this week, the Government has outlined plans to improve the public chargepoint network, including:
Ways to make access easier, such as mandating contactless payments for fast and rapid chargers. New rapid chargers have been required to offer contactless payments since Spring 2020 [6].

Highways England will invest £11m to install 20 energy storage near service areas on the Strategic Road Network which have a limited electrical supply [7]. Due to be live within two years, these will store energy from the grid during quiet periods, then supply high-power charging when needed.
Alfonso Martinez, managing director of LeasePlan UK, commented:
"This news is long overdue - despite being one of the top three countries in Europe for EV readiness, the UK still lags behind in terms of charging infrastructure."

"This hasn't stopped the rapid rate of adoption - 20% of our vehicle orders now are for EVs, compared to 1% only a few years ago - but it has created a misconception amongst drivers that EVs are a niche product rather than the right choice for everyone."

"By making charging part of every new home, and improving access while at work or on the road, the Government is removing a major barrier stopping drivers from making the switch, while providing the incentive that the country urgently needs to deliver on its net zero goals."
Published at 26 November 2021
Was this article helpful?