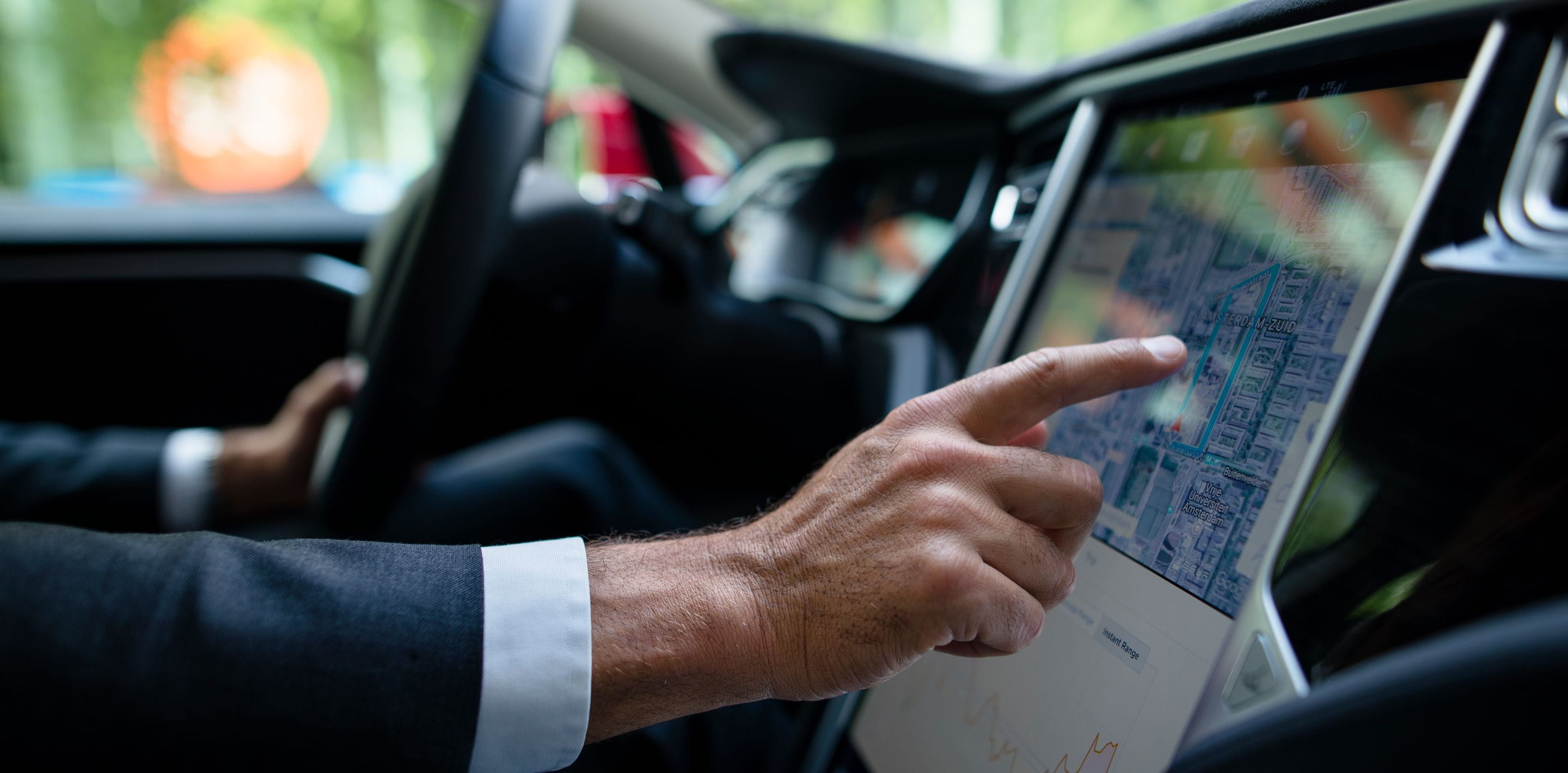 How can you keep your in-vehicle data safe?
3 min to read
Driving
---
The connected technology built into new cars and vans is offering a wealth of new safety, convenience, and entertainment features for drivers. But they could be handling more personal data than you think.
Our increasingly connected lives are creating an ever-bigger digital footprint, and cars and vans are becoming an ever-bigger part of that landscape. New technology offers loads of really useful features for drivers, but it's also introduced a few privacy concerns when those vehicles change hands. Here's why.
What personal data is my vehicle collecting?
It's easier than reading a map, and most systems use live traffic data to help avoid needless delays, but your sat nav also knows your habits better than you think.
By storing your previous and favourite destinations, these systems can pinpoint your home, your workplace, and other private locations, such as schools and weekend activities. Some Tesla and Jaguar Land Rover cars will even learn your daily routines and automatically offer alternate routes if there's traffic ahead.
Hand-held mobile phone use became illegal in 2003, and almost all new cars and vans have a Bluetooth connection on board. This not only reduces the distraction of taking urgent calls while on the road, but most also have the added benefit of streaming music wirelessly too.
However, pairing isn't just about linking devices together. Vehicles will usually download a copy of your entire phonebook and a list of your recent calls, as storing it on board means that data doesn't have to be transferred at the start of every journey.
Safety and assistance features are introducing a growing number of cameras and other sensors into vehicles, and manufacturers are finding additional uses for that technology.
BMW and Tesla both enable drivers to save footage captured by external cameras, a bit like using a dashcam, and the latter has a "Sentry Mode" which automatically records and stores videos of any activity near the car while it's parked. That could include videos of your family and your house if it's parked outside.
Lots of new vehicles have dedicated smartphone apps, which enable drivers to download previous journey details, unlock doors, check charging status and pre-warm the cabin in winter. They're linked to an account which in many cases contains a log of recent journeys, including departure times and other sensitive information.
Logging your car into your e-mail account, music streaming services (such as Spotify), or your home Wifi to download large over-the-air updates, stores all the required usernames and passwords for those features on board. It avoids re-entering details every time you use those features.
How can drivers protect their personal data?
The automotive and technology sectors are working closer together, offering new features for drivers, developing data-rich maps, enabling cars to share information about road conditions and even interact with infrastructure such as traffic lights and signage.
Until privacy-by-design becomes the default for new vehicles, it's our personal responsibility to make sure our personal data is safe. However, four in five drivers surveyed by Which? said they weren't factory-resetting on-board systems to clear their private data before selling their car. A third claimed to have done nothing at all.
At the end of a rental or lease contract it's vital to ensure that:
Mobile phones are un-paired

Navigation history, your "home" location and other favourites are cleared

All app logins, wireless hotspots and any stored camera footage is deleted
A full factory reset will remove all of this data from the vehicle in one go. The details can be found in your user manual.
Published at 8 February 2023
Was this article helpful?