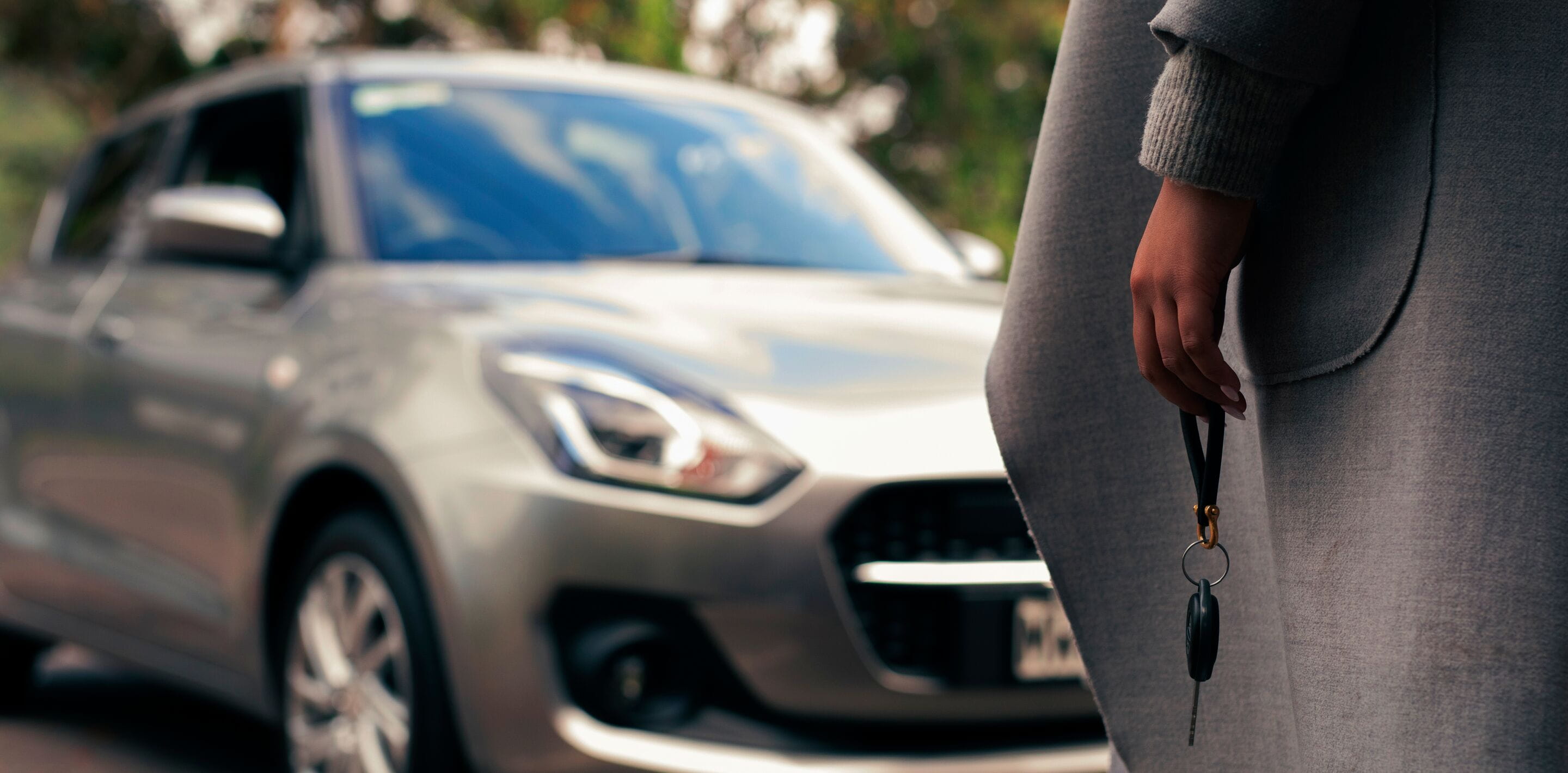 How can I protect my vehicle from being stolen?
4 min to read
Driver safety
---
Vehicle-related theft had the second highest victim rate of any crime in England and Wales during 2022, according to the Office for National Statistics, but there are some simple steps you can take to stay safe.
Although new technology has made cars and vans harder than ever to break into and steal, it hasn't deterred thieves completely. The ONS's latest Crime Survey for England and Wales shows of all thefts reported during 2022 were vehicle-related, despite the number declining by more than two thirds since 2003. With one in 31 vehicle-owning households experiencing a theft last year, only fraud had a higher victimisation rate.
Meanwhile, with specialist security firm Tracker reporting a rise of 'chop shops' as supply chain disruption affects parts prices and availability, it's important to be extra vigilant if you're leaving your vehicle unattended. Here's why.
How are thieves stealing modern vehicles?
The era of breaking windows and 'hotwiring' cars or vans is pretty much over. Since October 1998, all new vehicles have had to have an engine immobiliser, which makes them much harder to steal without the key. It's pushed thieves to adopt new methods, such as:
Key Theft: Almost a quarter (24%) of vehicles were stolen using a key in 2019/20, according to the latest ONS data. The data doesn't break down how keys were stolen, but many of them will have involved breaking into the house. This is known by the police as a "Hanoi burglary" after the first operation to tackle gangs responsible for them.

Key Cloning: Similar to cutting a traditional key, immobilisers can be programmed to work with additional fobs if you lose or damage the original. This usually involves copying a key or accessing the vehicle's on-board diagnostic (OBD) port to get a unique security code. It's rare, but some garages have cloned customer keys using the same methods.

Relay Attacks: Lots of new cars (and some vans) have "keyless" access, where the doors unlock and the immobiliser shuts down if you're carrying the key. With a cheap device, that signal can sometimes relayed from the house to the vehicle, tricking it into thinking the key is nearby. According to the ONS, one in three vehicles (36%) were stolen this way during 2019/20.

CAN Injection: New vehicles have a mass of interlinked systems, with control units communicating through what's called a Controller Area Network (CAN). Some are vulnerable to a new form of hacking, where thieves access part of the wiring loom and "inject" fake messages from a key, instructing the doors to unlock and the immobiliser to disengage.
What can I do to protect my vehicle from thieves?
Unfortunately, the most determined thieves will usually find a way to get what they want. But you can take steps to slow them down and deter the opportunists. Here's how.
Lock up: It sounds obvious, but ONS data shows 14% of vehicles stolen in 2019/20 had been left unlocked. Make sure your doors, windows and sunroof are closed properly, lock up before you walk away and never leave vehicles unattended with the engine running or keys inside – even if you're demisting the windows. You won't be insured if it goes missing.

Hide Keys: Storing your keys close to a door or window makes them easier to steal or for the signal to be relayed. The best place to store them is somewhere out of sight and inside a signal-blocking Faraday container. This needn't be expensive – a metal biscuit tin will usually do the job.

Secure Apps: Lots of new cars and vans have smartphone apps which enable them to be located and unlocked, and some have digital "keys" which can be shared. It's increasingly important to ensure that these apps are locked by a password or passcode, in case your phone is stolen.

Park Smarter: Think about where you're leaving your vehicle. A well-lit car park with CCTV might add a few minutes of walking time to get to your destination, but that extra time could pay dividends later on. And don't leave any valuables on show.

Add Hurdles: Anti-theft devices, such as locks for the pedals and covers for the steering wheel, all help to slow would-be thieves if they're trying to take your car. That extra time could make all the difference.
If your business relies on a van, then it's even more important to take precautions. LeasePlan offers built-in tracking devices which can help deter thieves and significantly increase the chances of your vehicle being recovered if it is stolen. To find out more, speak to our account team.
What should you do if your vehicle is stolen?
If the worst happens, don't panic. Contact your local police station (dial 101) with your vehicle's registration number, make, model and colour to hand. They will give you a crime reference number and notify the DVLA about the theft, including if the vehicle is recovered.
Once the police have been informed, you'll need to pass your crime reference number on to your insurance company to begin the claims process. If the vehicle is leased through LeasePlan, then our customer service team can also guide you through the next steps.
Was this article helpful?