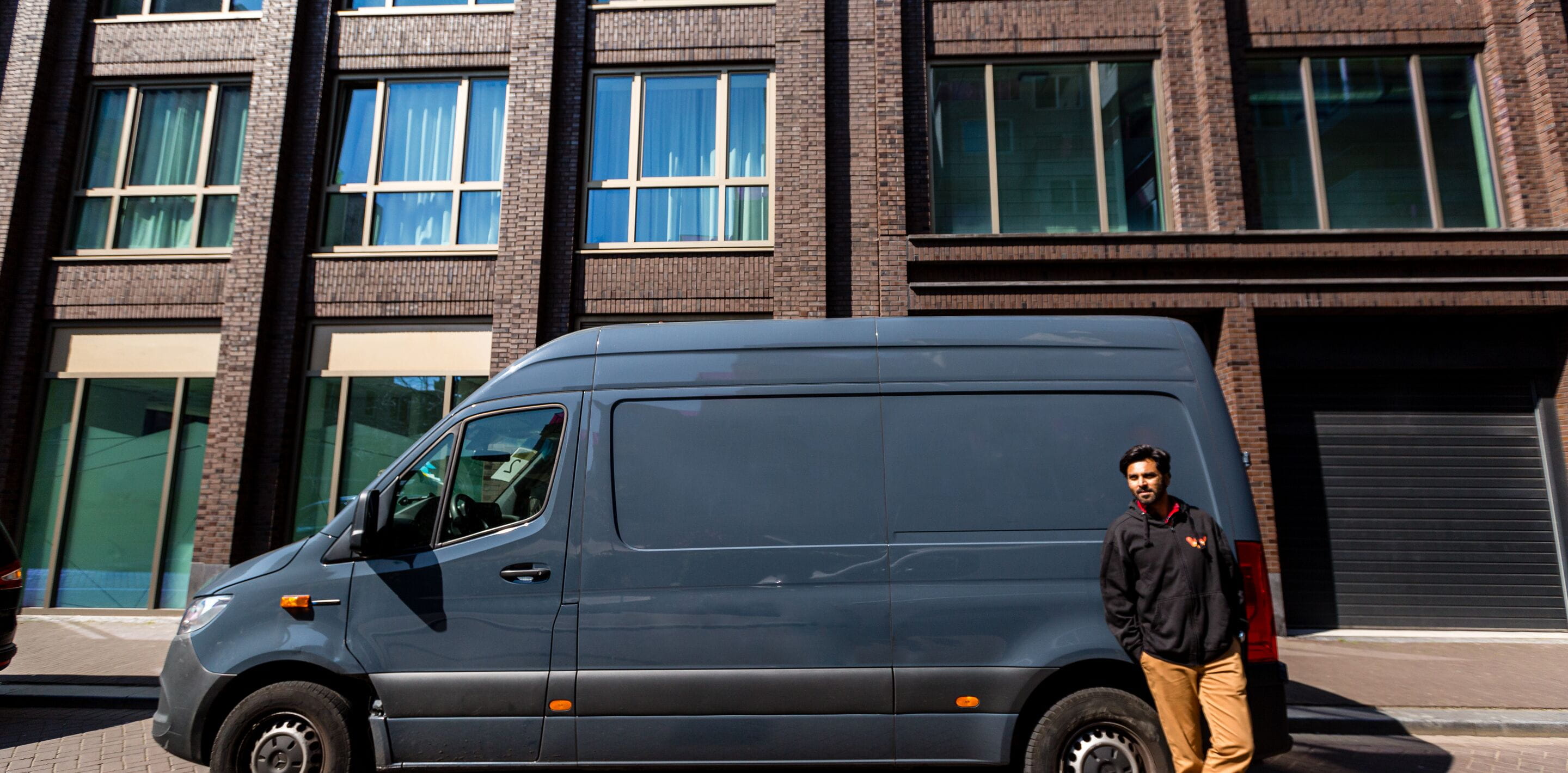 Ten Tips for First-Time Van Drivers
3 min to read
Commercial vehicles
---
Driving a van for the first time is almost as straightforward as passenger cars - but there are some important steps to bear in mind when getting started to help you feel confident.
The UK's commercial vehicle population is on the rise. With 4.6 million on the road in September 2022, there are almost twice as many (+76.9%) as 20 years ago – they're some of the country's hardest-working vehicles and a critical tool for businesses too.
If you're used to driving a car, switching to a larger vehicle such as a van has never been easier. A newer van will offer a familiar level of driveability, comfort, and technology, but there are a few steps to help that familiarisation phase run smoothly. Here's how:
1. Know Your Size
Vans are usually available in a range of lengths and heights, and most are much taller than a normal car. Taking a few minutes to learn those dimensions, or even keeping a note on board, could avoid costly damage later on. (this is especially important when going under height barriers at carparks!)
2. Adjust Your Speed
Speed limits vary by body style. Car-derived vans obey the same limits as their passenger-carrying counterparts, but larger models get a 10mph reduction on single and dual carriageways when passing the national speed limit sign on a single or dual carriageway, to 50mph and 60mph, respectively.
3. Check Your Tech
Modern vans are almost as well-appointed as cars. Familiarise yourself with what's on board, such as reversing cameras, parking sensors and any media and navigation functions, so you know what you're working with and how to use them before you need them on the road.
4. Get Comfortable
For most businesses, vans are mobile offices. Adjusting the driving seat position and steering wheel are important steps to avoid aches and pains. Correctly angling the larger wing mirrors to get a good view is also vital. Vans have much bigger blind spots than the average car. Depending on the van type you might not have a central rear view mirror inside the vehicle which takes some getting used to.
5. Pair Your Phone
Mobile phones and tablets are essential business tools, but they can be a distraction too. Most vans have a Bluetooth connection for hands-free calls, but police can issue three penalty points if devices are mounted in your field of vision or if they are distracting you as a van driver. If you can, use your glove box as a phone box and on do not disturb whilst you're driving.
6. Look Ahead
Vans are heavier than most cars, so take longer to accelerate and stop. Drive at a safe distance, allow extra space for overtaking and try to slow down earlier for junctions and roundabouts. Not only is this safer, but you'll also save fuel and reduce wear and tear.
7. Load Carefully
When using your van to transport goods, make use of anchoring points in the load area, especially if you're moving heavy loads or fragile cargo, ensure equal weight distribution and that the weight limit is never exceeded. The DVSA issues fixed penalties of up to £300 for exceeding the gross vehicle weight, and you'll be stopped from driving any further. Heavily overloaded vehicles can result in a court summons.
8. Wear and Tear
Vans are hard-working, heavy vehicles, so checking oil levels, tyre tread depths and ensuring lights and brakes are in working order should be part of your routine before you get behind the wheel of your vehicle. LeasePlan has an app 'MyVehicleCheck' for drivers, which logs daily checks for fleet and transport managers.
9. Plan Your Journey
The Highway Code recommends at least a 15-minute break for every two hours of driving. Mapping a route that includes a suitable rest spot – with somewhere to eat, catch up on e-mails and charge your van if needed. This is good to integrate into your existing driving habits, as it avoids ending up always trying to find somewhere on the fly.
10. Stop Safely
According to Department for Transport (DfT) statistics, vans make an average of nine stops in a working day, and parking illegally is a big expense for fleets. A Volkswagen Commercial Vehicles survey found the UK's van fleets spent over £600,000 per year on penalties for misusing loading bays.
Supporting your businesses' fleet
At LeasePlan, our experience working with some of the UK's largest commercial vehicle fleets means we understand your needs and can provide you with commercial vehicle leasing to match them. To find out more get in touch.
Was this article helpful?