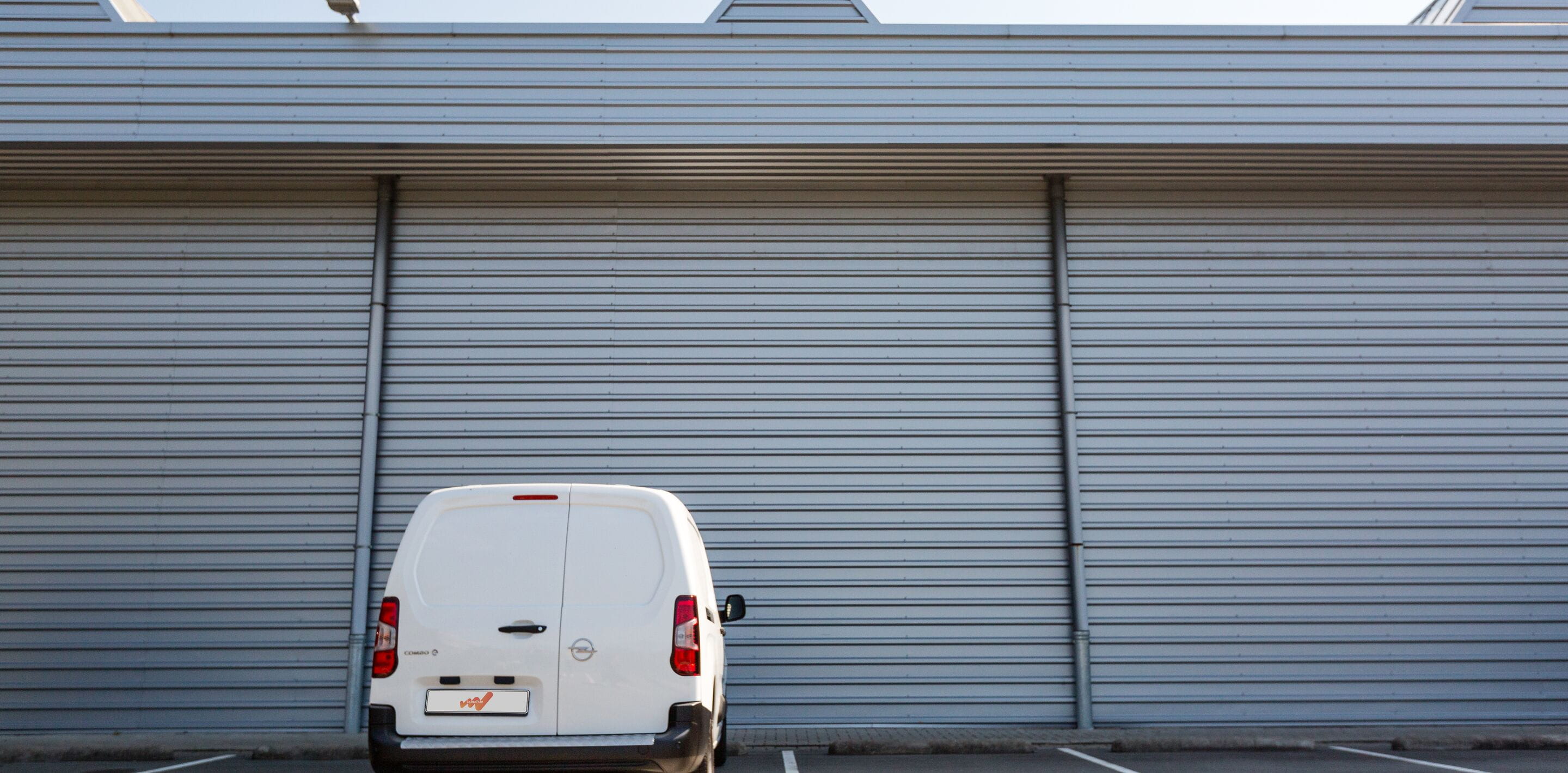 What are the main causes of MOT failures for vans?
4 min to read
Fleet management
---
With supply challenges pushing many fleets to use older vans, we've looked at the most common MOT defects and how to avoid disruptive downtime due to failures.
There are 4.6 million vans and pickup trucks on UK roads, according to the latest government data, and it's become an ageing population. Shortages of new vans and pick-ups have extended the replacement cycles for vehicles which often have the highest mileage and cargo-carrying requirements on a fleet.
Fleet managers have a responsibility to make sure that these vehicles are safe and remain operational. The MOT test (named by the then Ministry of Transport when introduced in 1960s) is an annual inspection that ensures vehicles on UK roads meet environmental and road safety standards. Depending on the classification of the vehicle, the first test is usually 3 years from the date of first registration.
The Driver and Vehicle Standards Agency's (DVSA) MOT test statistics highlight the most common faults affecting vans and pickups, and they're a good place to start when you're focusing on potential risks. Here's what you need to look out for.
How often do vans and pickups fail their MOT?
The DVSA publishes MOT statistics every quarter, broken down into vehicle categories. Two of these are of interest to commercial vehicle fleets.
Lighter-duty vans (with a gross weight of up to 3,000kg) are included in same data set as passenger cars with up to 12 seats. Results for 2022-23 include 32.5 million of these vehicles, of which:
28.4% failed their MOT on the first attempt, of which…

78.9% included faults that couldn't be rectified at the MOT station and...

27.2% identified at least one dangerous item
Larger vans and pickup trucks (with a gross weight between 3,001kg and 3,500kg) have a higher failure rate, but from a much smaller number of tests. Of the 953,267 vehicles tested during 2022-23:
36.8% failed their MOT test on the first attempt, of which…

80.3% included faults that couldn't be rectified at the MOT testing station and...

28.7% identified at least one dangerous item
The good news is, failure rates are declining despite an increase in the number of vehicles being tested - 30.7% of cars and small vans and 40.9% of larger LCVs failed their first MOT during 2013-14. However, the vast majority vehicles that fail an MOT test require additional work before they are brought back for a second test.
What are the most common causes of MOT failures?
Despite the advances in technology the most common reasons for failure haven't changed much in the past decade - and the recurring faults are similar regardless of vehicle size.
Between January and March 2023, the most common faults for smaller vehicles (LCVs up to 3,000kg and cars) were:
11.4% had lighting or electrical faults

8.65% had suspension problems

6.8% had defective brakes

6.2% had worn or damaged tyres

5.0% had window or mirror faults affecting the driver's visibility
Among larger vans and pickup trucks (3,001-3,500kg GVW):
20.4% failed due to lighting and electrical systems

15.4% failed due to defective brakes

10.2% failed due to suspension issues

7.4% failed due to issues affecting the driver's visibility

6.1% failed due to rust or damage on the body or chassis
Why should fleets be concerned about MOT failures?
Supply chain issues aren't only affecting vehicle deliveries. According to LeasePlan data, 24% of parts took more than five days to deliver in December 2022 – twice as many as in 2019 – while average lead times had increased from 2.9 days to 4.6 days. Meanwhile, average vehicle-off-road time had increased from 12 to 16 days between the start of 2021 and the end of 2022. Depending on the fault, MOT failures can result in lengthy, unexpected downtime and disrupt your business and drivers.
Operational challenges aside, MOT tests identify faults which cause hundreds of accidents each year. Vehicle defects were a contributory factor in 1,319 collisions during 2021, in which 464 people were killed or seriously injured. Of those incidents:
558 involved defective brakes

347 involved defective tyres

144 involved faulty lighting

189 involved suspension or steering faults

11 involved defective or missing mirrors, while 100 were party due to the driver's vision being obscured by a dirty, scratched or frosted windscreen
The associated costs are eyewatering. According to the Department for Transport, the average cost of a damage-only collision was £2,522 in 2021, rising to £2.3m if there is a fatality, and newer figures are likely to be even higher. The Association of British Insurers (ABI) says vehicle repair costs increased by 33% between Q1 2022 and Q2 2023, caused by a 40% rise in labour rates and up to 21% for parts prices.
How can fleets prevent MOT failures?
Although it's difficult to avoid MOT failures completely, factoring in 10-15 minutes for drivers to inspect vehicles at the start of their working day can help them to stay safe. The most common faults are visible during a short walkaround check, with no need for tools or a qualification in mechanics.
Making your drivers aware of what to look for, and how to report anything they find, should reduce the chance of serious issues later on. That checklist could even be tailored to your fleet's most common failures.
For more information visit our guide: The Importance of Daily Van Checks
Published at 25 September 2023
Was this article helpful?