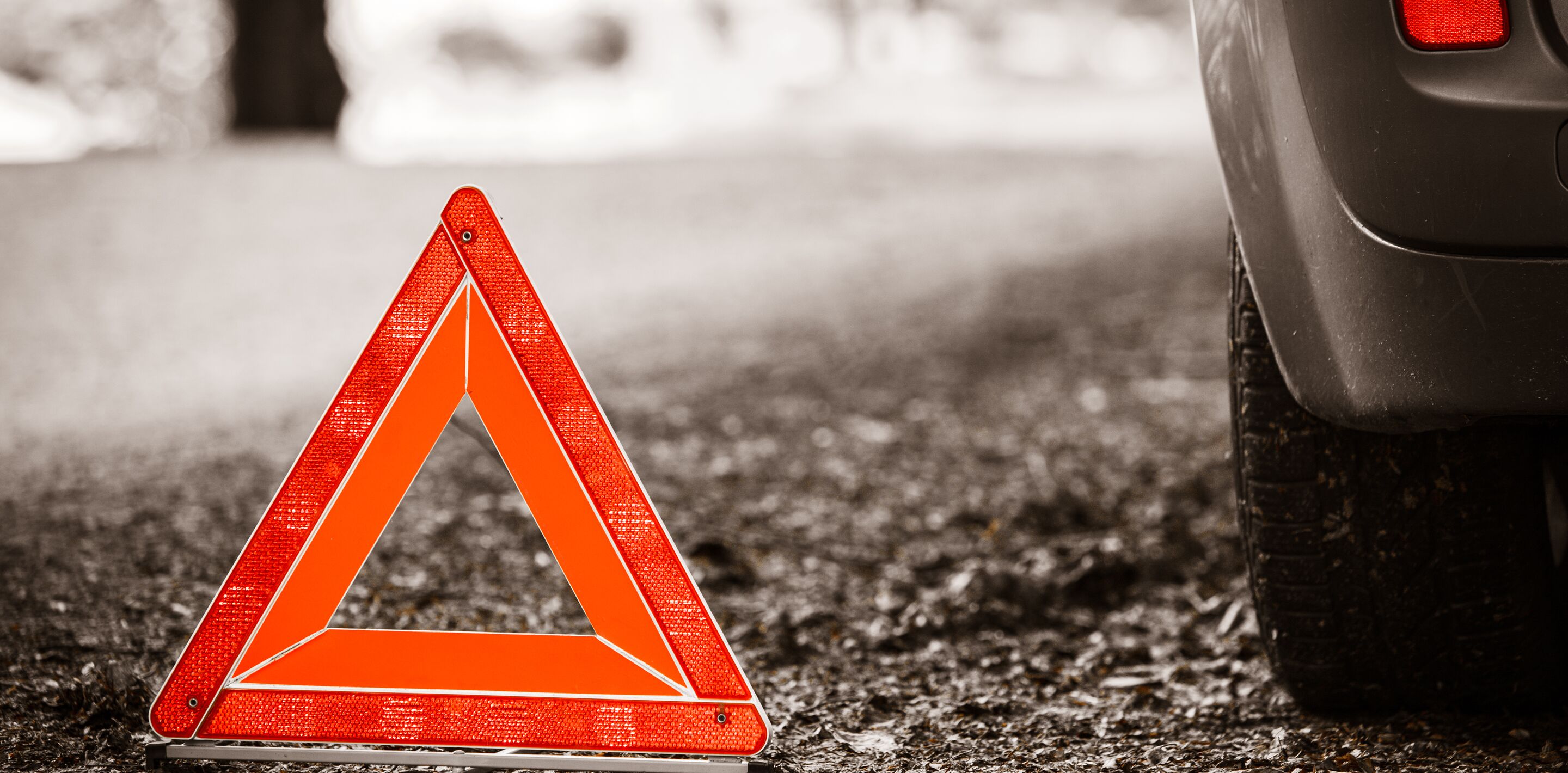 Accidents, damage and breakdowns
We are here to help - no matter where you are
If you're involved in an accident or breakdown, your safety is our priority. Use the information below to get the help you need, fast.
Need help now?
Call 0345 250 0000
Our team are available 24/7, 365 days a year.
Accidents
Accidents can happen, no matter how careful you are. But if anything goes wrong, help is just a phone call away. Below you'll find important instructions and information for if you're ever involved in an accident.
What should you do immediately after a car accident?
Stop

However minor you think the incident is, you must stop. Failure to do so is an offence.

Turn off engine

Switch off your engine.

Turn on hazard warning lights

Turn on your hazard warning lights to warn other drivers and road users.

Your location

Identify your location.

Call the emergency services if:

A driver directly involved fails to stop

A driver directly involved refuses to exchange details

If the vehicles are in a dangerous position on the road
What to do after a car accident?
DO NOT move injured people unless instructed to do so by the emergency services.

If it is safe for them to do so, uninjured people should move away from the immediate area of the accident and find a safe location to stand.

DO NOT remove a motorcyclist's helmet.

DO NOT accept blame for an incident as it may not be obvious who was responsible or what the extent of liability is.

DO NOT smoke or allow others to do so.

DO NOT accept any offers or cash alternatives to avoid insurance claims.
Details to record
If it's safe, record details from the scene, including:
Names, addresses and contact numbers of any drivers and witnesses.

The number of passengers involved and any injuries sustained by yourself and others.

Registrations and insurance details of those involved.

Details of any police officers who attend.

Weather conditions and anything unusual about the road quality or lighting.

Sketch or photograph the positions of the vehicles involved.
Information to provide:
Your vehicle registration, make, model and insurance details.

Address of the vehicle owner: LeasePlan, 165 Bath Road, Slough, SL1 4AA
Breakdowns
For breakdowns call 0345 250 0000
Our team are available 24/7, 365 days a year.
Break-ins and theft
For theft or damage due to a break-in, first, file a report with the police: www.police.uk or call 101.
Next, alert LeasePlan by phone. If you're not insured with LeasePlan, please inform your insurance company as well.