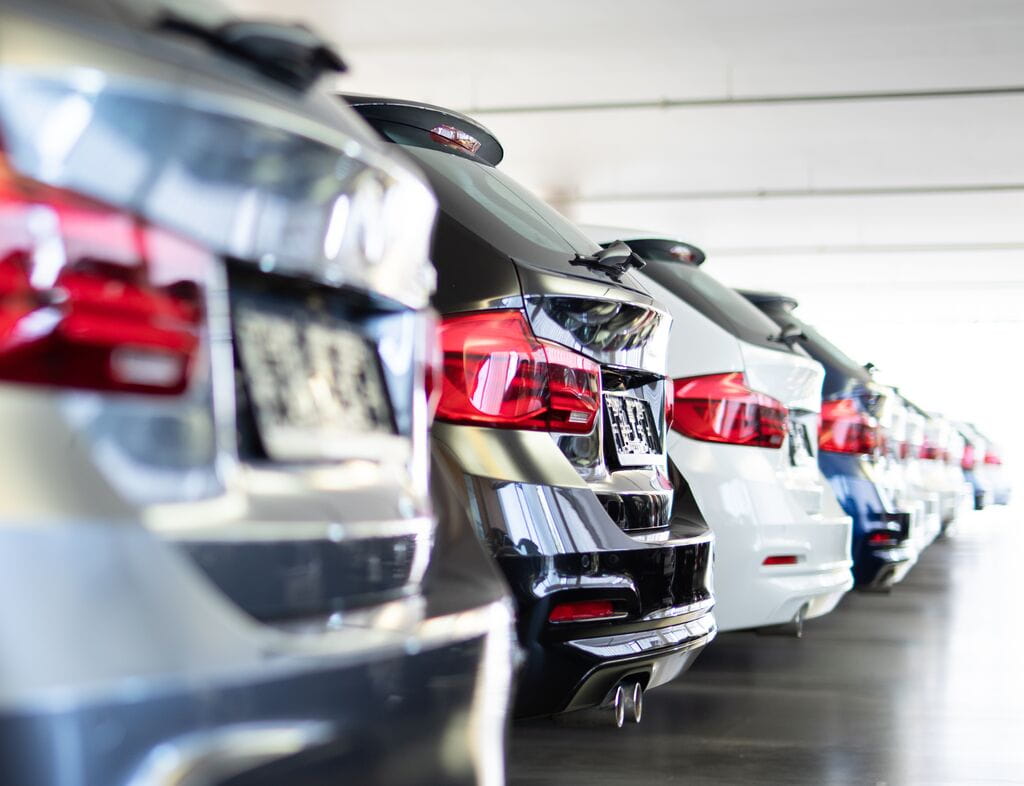 An expert view on flexible fleets
4 min to read
Leasing
---
Chris Black, LeasePlan's Commercial Director, answers questions about some of the challenges that fleets face and the potential of flexible fleet services to provide a solution.
Many companies are finding it hard to make plans for their fleets right now, but they still need to keep their people mobile. In these uncertain conditions, more flexible fleet solutions could be the answer. We talked to Chris Black, LeasePlan's Commercial Director about the opportunities out there - and the specific advantages of LeasePlan Flexible.
Why is now the right time for Fleet Managers to be exploring flexible fleet solutions?
Many fleet managers are dealing with constant change, and in some cases that change could have been simpler to manage with enhanced flexibility. That's why we're offering more flexible leasing options, such as LeasePlan Flexible, which enables customers to hire specific vehicles for an indefinite period (between 3 months and 2 years) to allow for fluctuations.
In fact, research that we carried out during the pandemic found that over half (53%) of fleet managers think that their fleet size will increase in the next 12 months, while the majority (81%) said they think having a flexible fleet vehicle leasing option would help their organisation to handle unpredictable changes. Few of us predicted that the Government's restrictions would carry onto into 2021, but it's more important than ever for fleet managers to be prepared for all eventualities.
At the same time, fleet managers are looking for increased support as they face sustainability demands and start their journey to electrification. The 2030 ban on combustion engine vehicles is only 2 or 3 replacement cycles away. Solutions like LeasePlan Flexible can facilitate an accelerated adoption of EVs for many fleet managers, while also providing vehicles that are low in CO2 emissions and Benefit-in-Kind (BIK) tax that fit within their fleet policy.
What are the challenges facing fleet managers today - and how does LeasePlan Flexible address these?
The pandemic posed a huge challenge to fleet managers in 2020, and as we already know, those challenges are continuing into 2021. The economic impact of the pandemic will continue to force organisations to think and operate differently, and it's difficult for fleet managers and HR staff to know how things might change in the next 12 months.
Many are also calling for a green recovery to the pandemic, and adoption of electric or plug-in hybrid vehicles by business fleets is likely to increase. We expect sustainability to remain at or near to the top of the corporate agenda and, because of that, the role of the fleet manager is changing. Looking further ahead to 2030 and a ban on ICE vehicles, fleet managers are now expected to be the experts on EV infrastructure, and are increasingly being asked to work with other teams across the business and feed into the company's wider sustainability strategy.
In a recent survey we conducted, over 8 in 10 (86%) HR decision makers and senior company leaders said that it was important to demonstrate their corporate responsibility progress, demonstrating that there is a clear drive from both employees and employers towards a more sustainable future.
How can LeasePlan Flexible support business' green agendas?
We've chosen to focus on electric and plug-in hybrid vehicles for one main reason: to ensure an easy and reassuring electrification process for our customers. Offering these vehicles on a flexible basis means that organisations can experience the benefits of greener vehicles in the real world, without delay, and start reducing their emissions.
LeasePlan Flexible also guarantees that customers will receive the vehicle they order, meaning those response for fleets can choose specific models that meet CO2 quotas and get the right Benefit-in-Kind tax code for employees.
Why have electric vehicles and plug-in hybrids become popular with businesses, not only on lease, but rental too?
Due to their zero emissions, fully electric vehicles attract low Benefit-in-Kind (BIK) tax for the driver, 1% in April 2021 tax year and rising to 2% next year. Plus, electric ranges increasing with every model update, so range anxiety is becoming less of a concern. However, for some fleets, adopting full EVs still isn't practical - usually because of charge point access - so plug-in hybrids are proving very popular as we start the transition to electric.
With regards to BIK, the difference between mild hybrids and plug-in hybrids is significant. As plug-in hybrids emit significantly less CO2, the Benefit-in-Kind tax generally sits at between 10-12%, in some cases even as low as 6%, compared to up to 37% for mild hybrids.
Before LeasePlan Flexible, fleet managers could typically only book by vehicle group. And, while group can give an indicator of size and type of vehicle, different vehicles within the same group all have different CO2 levels and Benefit-in-Kind. Now, managers can book specific vehicles based on a number of needs, with CO2 emissions and therefore Benefit-in-Kind tax levels one of those.
So it sounds as though Flexible is an ideal way to trial EVs. What proportion of businesses do you think will be using LeasePlan Flexible for this purpose?
Conversely, we've also seen customers taking out LeasePlan Flexible contracts on a 12-month basis, or perhaps more, as they know that new electric and plug-in hybrid vehicles are due to hit the showroom in the next year. This gives them the opportunity to benefit from more sustainable vehicles and low tax rates whilst they wait for the right vehicle to come onto the market.
Find out more
To find out more about LeasePlan Flexible, or LeasePlan's other rental and leasing solutions, please take a look at leaseplan.com
Was this article helpful?