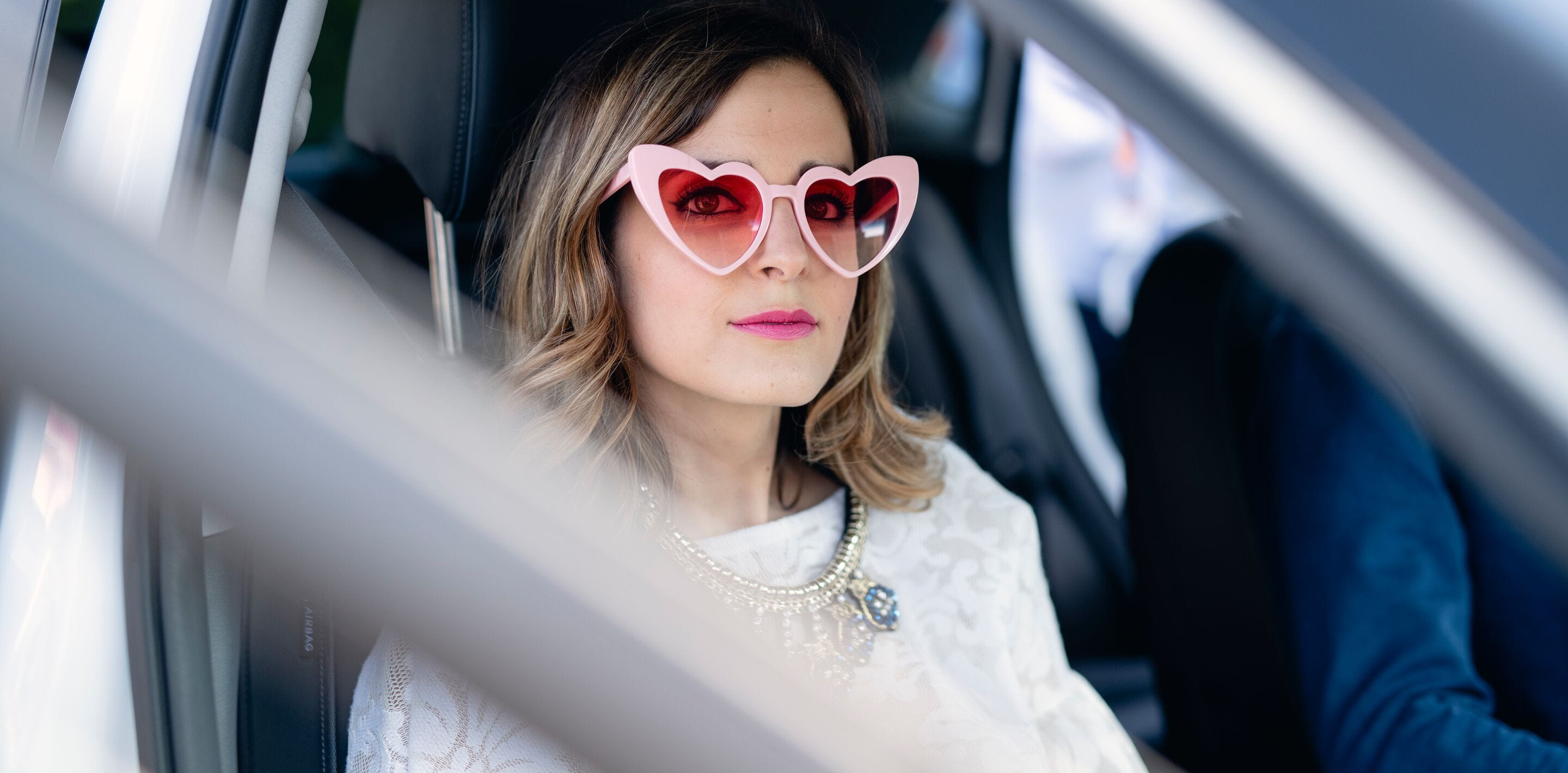 What are the most popular lease cars in Europe?
6 min to read
International
---
With the clock ticking down to this year's Eurovision final, we've looked at the new cars getting 'douze points' from LeasePlan customer across the region.
Almost 12 million new cars were registered across European countries last year, and the automotive industry is one of the world's most diverse markets. With significantly different road networks, climates, and regulations, no two countries have the same demands for the latest models. We've had a look at the most popular choices with LeasePlan customers to find out more.
Austria: Skoda Octavia
The versatile Octavia is top of Austria's sales charts, and almost all versions are available there. Drivers can choose between hatchback and estate body styles, including the high-performance RS models (badged 'vRS' in the UK) and the Scout, which gets a raised ride height, all-wheel drive and body cladding perfect for Alpine winters.
Belgium: Mercedes-Benz A-Class
The smallest member of the Mercedes-Benz line-up was reinvented in 2012, packaging premium-class luxury into a sporty hatchback. Its successor followed a similar formula in 2018, extending the range to include a saloon version, technology-rich interior and the first plug-in hybrid – a well-timed launch given growing demand across Europe.
Czech Republic: Skoda Octavia
Skoda accounts for almost 10% of all products exported from the Czech Republic, but 10% of its global volume is sold in its home market. The Octavia was a landmark product; the first to be built with Volkswagen Group parts in 1996 and still the best-selling model in a fast-expanding range. It's built a stone's throw from its head office in Mladá Boleslav.
Denmark: Kia Ceed
The Ceed was the first Kia developed specifically for Europe. Now in its third generation, it's evolved into a family of products, including the Xceed crossover and sleek Proceed shooting brake, alongside the traditional hatch and estate versions. With efficient petrol and diesel plug-in hybrid versions, it's a popular model for CO2-taxed Danish customers.
France: Renault Clio
Renault's chic supermini has been a mainstay at the top of Europe's sales charts since it launched in 1990, so it's no surprise to see it's also popular in its home market. Majoring on space, efficiency and great value for money, the latest model took a big step up in cabin quality and introduced an efficient hybrid system, now selected by 30% of customers.
Germany: Ford Kuga
Amid booming SUV popularity, Ford's once-ubiquitous Focus line-up now lags behind its sister product, the Kuga, in Germany. The third-generation model offers plenty of space for families and a range of efficient petrol and diesel engines, topped by a plug-in hybrid offering a 30-mile electric range and CO2 emissions from just 22g/km.
Greece: Toyota Yaris
Toyota was a hybrid pioneer in Europe and now offers a full range of electrified vehicles, from superminis to large SUVs. The new Yaris is the second to include a hybrid model, which switches more regularly into electric mode to cut CO2 emissions to 85g/km. It's a great fit for the Greek market, where hybrids now outsell diesel cars.
Hungary: Skoda Octavia
From a standing start in 1998, the Octavia Combi now sets the standard for Europe's compact estate segment. It combines low running costs with class-above passenger and load space of up to 1,710 litres, and there's a range of luxurious, sporty, and value-focused trim levels popular with private and business customers.
Ireland: Hyundai Tucson
Hyundai's Tucson SUV topped Ireland's sales charts for a second year in 2022 and is well placed to adapt to changing demand. Behind the distinctive headlights, which cascade into the fins of the grille, drivers have a choice of efficient hybrid and plug-in hybrid powertrains – technologies which accounted for a quarter of the Irish market last year.
Italy: Fiat Panda
The Panda's combination of pared-back value and space-efficient design is as relevant today as it was when the first generation launched in 1980. Fiat offers two variants in its home country; one for cities and the SUV-like Cross, both with a choice of hybrid or LPG engines – a popular option in Italy – to keep running costs down.
Luxembourg: Tesla Model Y
Having disrupted the executive saloon market with the electric Model 3, the Model Y SUV is Tesla's first product built in Europe. Despite the tapered roofline, it features three individually folding rear seats for family-moving duties, Tesla's advanced driver assistance technology and two or four-wheel drive versions, with a range of up to 331 miles.
Netherlands: Kia Ceed
Kia is the most popular brand in LeasePlan's home market of the Netherlands, with almost a 10% share of new registrations, and the Ceed is a bedrock of that success. It's a popular model with fleets, especially the Sportswagon estate, which offers up to 1,694 litres of cargo space and a plug-in hybrid with CO2 emissions from 28g/km.
Norway: Volkswagen ID.4
Electric cars accounted for almost 80% of Norwegian registrations last year, with LeasePlan customers favouring the ID.4 over the market-leading Tesla Model Y. Volkswagen's family-friendly SUV offers a range of up to 326 miles and a four-wheel drive option for snowy winter conditions. It's also the first model to get a sporty GTX variant.
Poland: Toyota Corolla
If the Corolla was a brand, it would have ranked seventh by volume in the Polish market last year. Available as a hatchback, saloon, and estate, it's a product with strong local ties. Poland was the first country outside Asia to build Toyota's hybrid systems, and those same factories have just started building the latest iteration of that technology, debuting in the new Corolla.
Portugal: Peugeot 3008
The second-generation 3008 has been a runaway success for Peugeot, with over one million of them sold globally since it launched in 2017. Subtly updated at the end of 2021, the SUV has built a strong customer base in Portugal, bolstered by choice of petrol, diesel and two or four-wheel drive plug-in hybrids and a spacious cabin awash with tactile materials.
Romania: Dacia Logan
Dacia accounts for almost a third of new car registrations in its home country, and the Logan ranks highest among LeasePlan customers. Closely related to the Sandero hatchback, the third-generation saloon launched in 2020 and includes a factory-fitted LPG engine, claimed to cut CO2 emissions by 11% in a market where demand is high.
Slovakia: Skoda Octavia
Skoda offers Slovakian customers a compressed natural gas (CNG) engine in the Octavia, alongside the hybrid, petrol, and diesel options available elsewhere. The G-Tec variant is designed to use petrol as a backup, featuring two large CNG tanks with a 298-mile range and potential CO2 reductions of up to 90% compared to fossil-fuelled versions.
Spain: Renault Clio
The fifth-generation Clio, a car that's sold 16 million examples since 1990, is LeasePlan's most in-demand model in Spain, even beating the SEAT Ibiza. Spanish customers get one of the widest model ranges in Europe, including petrol, diesel, LPG and hybrid versions, and the newcomer's premium interior and tablet-style touchscreen.
Sweden: Polestar 2
Volvo's all-electric sister brand got off to a flying start after its 2019 launch. The stylish Polestar 2 fastback is a direct rival for the Tesla Model 3, including a vegan interior and Android-powered touchscreen. A mid-life upgrade due this year will add faster charging, a range of up to 395 miles and a ferocious Performance Pack variant producing 476hp.
United Kingdom: Tesla Model 3
Tesla was well placed to capitalise on the UK's new company car tax incentives for electric cars in 2020. The all-electric saloon is one of the fastest-accelerating vehicles on the market and offers an easy transition to battery power, combining a range of up to 374 miles with the carmaker's widespread network of ultra-fast charging points.
Was this article helpful?