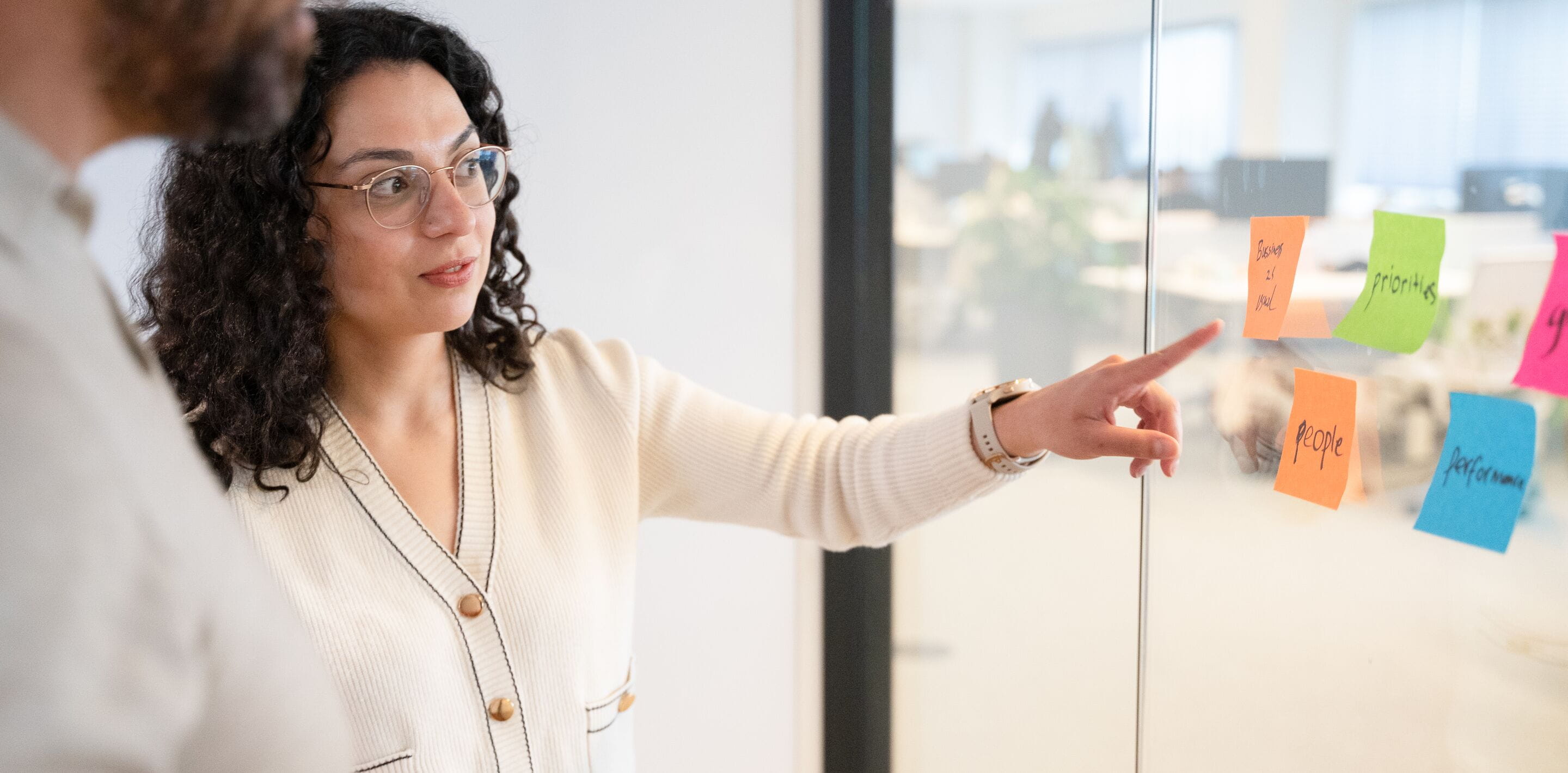 Electric vehicles – what are the challenges for public sector fleets?
5 min to read
Fleet management
---
With pressure mounting for the public sector to decarbonise, we've looked at the issues they face when deploying electric vehicles, and solutions that can support their path to Net Zero.
The Government has set out plans for the UK to become a net zero carbon economy by 2050, and curbing emissions from transport is high on the agenda. Mandatory zero-emission vehicle (ZEV) sales targets for cars and vans will be introduced during 2024, increasing each year to reach 100% of new registrations by 2035. With renewed tax incentives, many businesses are working towards easier dates to go all-electric.
There's growing pressure on the public sector to follow suit. Central government has committed to electrifying its entire fleet before 2028 and, although most public sector organisations don't have strict deadlines in place, local authorities are being told to make battery-electric the norm for cars and light commercial vehicles. With Euro 7 pollutant limits and EU-wide CO2 targets on the horizon and several manufacturers phasing out fuel-burning models by the end of the decade, electrification is a transition no fleet can afford to ignore.
What are public sector fleets worried about?
Earlier this year, LeasePlan surveyed public sector and not-for-profit fleet operators about their approaches to electrification. The results highlighted several common concerns about the path ahead:
Funding was frequently cited as a bottleneck. Organisations tend to have a limited budget for more expensive electric vehicles and charging infrastructure, which can result in lower management-level engagement than corporate fleets.

Decarbonisation targets are a concern for fleet operators. More than half (55%) told us they were not confident about meeting their targets, while some added that they were worried about ageing vehicles complying with clean air zones.

Vehicles are essential. Three quarters said austerity hadn't affected the size of their fleet, while two thirds said it wasn't influencing the quality of vehicles or services they're looking for.
How can a fleet policy support electric vehicles?
Electric cars are already a mainstream choice for fleets, accounting for half of new business contract hire (BCH) deliveries according to the British Vehicle Rental and Leasing Association (BVRLA), while demand for battery-electric vans and trucks is also beginning to pick up. Updating your fleet policy is a great foundation for accelerating that demand. Here's why:
More Choice: 34 of the 45 car brands and seven of the 23 LCV brands included in SMMT data offer EVs, ranging from city vehicles to large vans and SUVs. A recent LeasePlan survey found business drivers are open-minded; 71% would change brands to get specific features, while 32% would switch to electric car. Broadening your range of suppliers could help find a perfect match for their needs.

Whole-Life Costs: The UK has some of the lowest electric vehicle operating costs in Europe, according to the 2023 LeasePlan EV Readiness Index. Electric vehicles can halve a fleet's fuel expenses, while qualifying for zero-rate VED, low company car tax (nil for LCVs) and capital allowances, and grant funding is still available for vans. Don't be put off by higher purchase or lease prices, as whole-life costs are typically lower.

Consider Leasing: Most (73%) public sector fleets we surveyed are still purchasing some of their vehicles outright. Leasing frees up capital for other decarbonisation initiatives while supporting company car and salary sacrifice schemes which can help employees access electric cars. Consortia and procurement frameworks can also help to negotiate bulk discounts on new vehicles.
What do fleets need to consider when installing chargepoints?
The UK has one of Europe's biggest public charging networks, comprising 48,000 chargepoints according to Zap-Map. However, the growing EV-driving population presents a much more diverse set of charging requirements for fleet managers to contend with.
Home charging:
Drivers don't need planning permission to install their own chargepoint, as long as it's in a driveway or garage. Fleets can also pay to install charging equipment at employees' houses without this being classed as a taxable benefit.

However, home chargepoints are getting pricier. Grant funding for homeowners in single-occupant properties (houses or bungalows) ended in March 2022, while smart features became mandatory for new chargepoints in June 2022. The upside of the latter is drivers can delay charging sessions to suit cheaper, off-peak tariffs.

Expensing the cost of home charging can also be problematic. The per-mile Advisory Electric Rate (AER) hasn't always kept up with rising energy costs, and fleets have to prove that any adjusted rates are accurate. An HMRC-compliant automated reimbursement solution can help simplify that process if drivers plug in at home.
Workplace charging:
The Workplace Charging Scheme provides up to £350 per socket towards installation and hardware costs, capped at 40 sockets per applicant (dual outlet chargepoints qualify for two grants). However, chargepoints must be located off-street.

Unlike fuel, charging at work is Benefit-in-Kind exempt even if it's for private journeys, and fleets can make chargepoints available to local residents. Having nowhere to plug in at home was a barrier to 46% of business drivers who said they couldn't drive an electric vehicle.

Local authorities can also support businesses and residents' charging needs. The On-Street Residential Charging Scheme funds installations in areas where off-street parking is less common, and the BVRLA is encouraging councils to liaise to fleets. Two thirds of upper-tier local authorities are working on infrastructure strategies or already have one – but only 3% said they had actively engaged with operators.

Grid connection upgrades are costly, time-consuming and prone to delays, the BVRLA has warned. Identifying where these are needed as early as possible can help avoid them becoming a bottleneck as vehicles are deployed.
How can fleets get driver buy-in for electric vehicles?
Your drivers are the backbone of a smooth electric vehicle transition. Fleets typically find drivers adapt quickly, but two-way communication can help address any concerns they have.
Handovers and ongoing training could cover topics such as:
Efficient driving: Look at how electric vehicles differ to fuel-burning models, and the importance of drive modes and regenerative braking to extend the range.

Home and workplace charging: Discussing which charging solutions (e.g. cables and chargepoints) they need at home and at work can alleviate range concerns.

Public charging: Help drivers understand how to plug in and pay for charging sessions, covering different types of chargepoint (e.g. rapid vs slow) and their cost.

Maintenance: Although maintenance costs are much lower for electric vehicles, they still need to be looked after. Brief drivers about daily checks and software updates.
Commercial vehicles could also be supported by telematics. Only 56% of public sector fleets said they are using telematics systems, but these can help highlight opportunities for further electrification, and highlight if and where drivers need additional training.
We're here to help
LeasePlan has more than 60 years' experience working with fleets, and over a quarter of a century within the public sector. Our specialist Public Sector team can help model your fleet's whole-life costs and offer solutions tailored to your operational needs and decarbonisation goals. To take your next steps find out more here: Public Sector Vehicle Leasing | LeasePlan United Kingdom
Published at 18 October 2023
Was this article helpful?