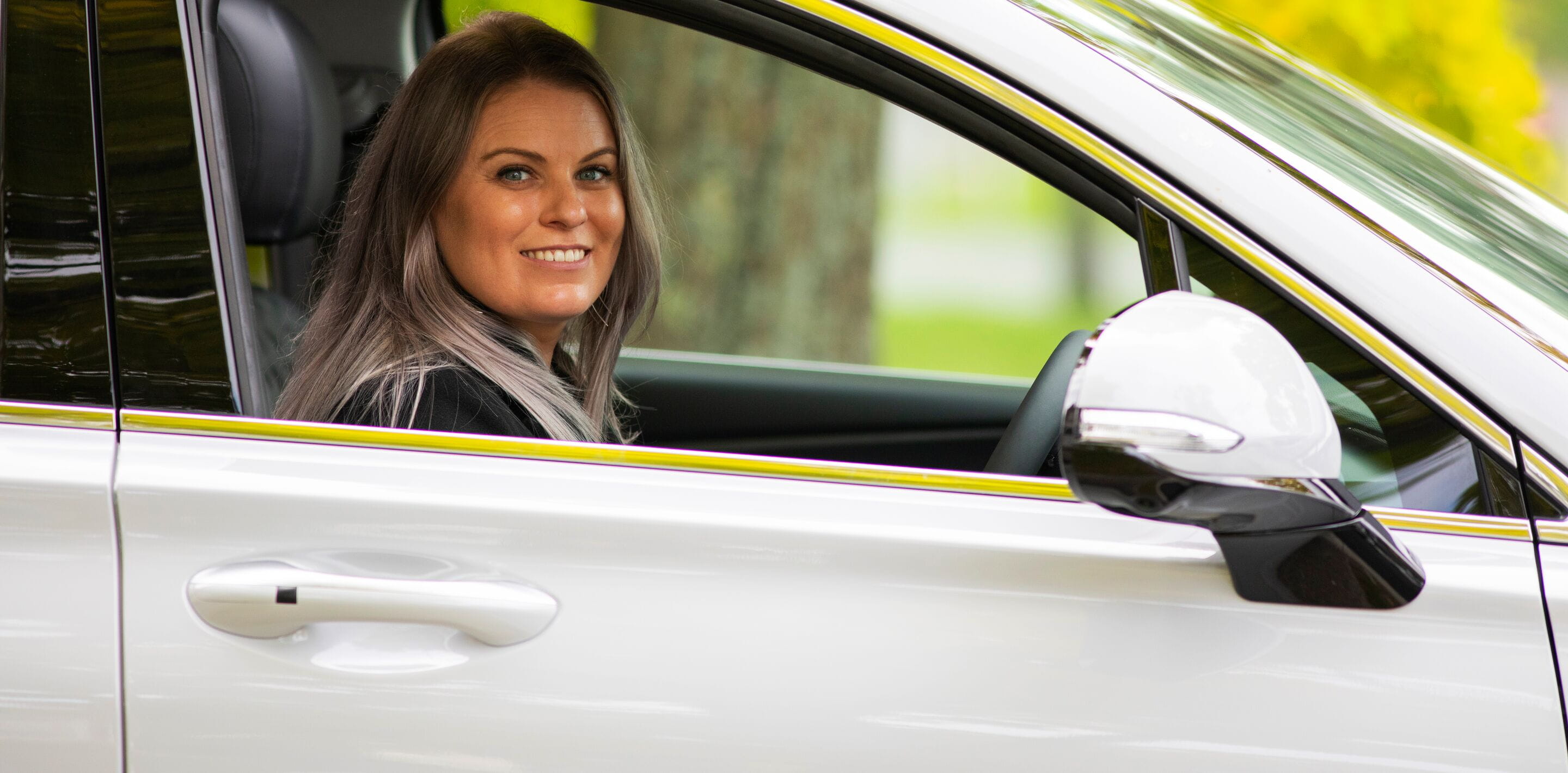 New rules for drivers – how will they affect you?
5 min to read
ESG
---
The Government has announced a package of measures designed to make life easier for drivers in England, while also encouraging electric vehicle uptake and active and public travel. Here are the key points you need to be aware of.
Annual EV sales targets
What is happening? The Government has confirmed mandatory zero-emission vehicle (ZEV) targets for new car and van registrations, beginning in 2024. Levels will increase each year, setting a pathway to phasing out petrol, diesel and hybrid models by 2035, with large penalties for not meeting them. Manufacturers will be fined £15,000 for every excess non-ZEV car sold and £18,000 for every van, but can trade ZEV credits with other companies.
Targets are based on sales in England, Scotland and Wales, and are as follows:
ZEV Share for Cars

ZEV Share for Vans

2024

22%

10%

2025

28%

16%

2026

33%

24%

2027

38%

34%

2028

52%

46%

2029

66%

58%

2030

80%

70%

2031 (proposed)

84%

76%

2032 (proposed)

88%

82%

2033 (proposed)

92%

88%

2034 (proposed)

96%

94%

2035 (proposed)

100%

100%
What does this mean for drivers? Although recent changes mean non-hybrid vehicles will still be available between 2030 and 2035, targets for ZEVs during that period have not changed since the consultation earlier this year. The only alterations are for vans, where targets have softened slightly in 2025 and 2026, while per-vehicle fines for 2024 have been halved – recognising that the business case for fleets isn't as clear cut as it is for cars. Only 5.5% of new vans sold this year are electric, according to the SMMT.
There are concerns that manufacturers could slow the supply of new vehicles to control the sales mix and avoid fines, but the rest of Europe is moving in a similar direction. Forthcoming Euro 7 pollutant limits and EU-wide CO2 targets mean some carmakers are going all-electric by 2030, which influences what's available in the UK. Stellantis and Renault Group are also investing in hydrogen fuel cell technology for vans, as an alternative to diesel for heavier loads and longer routes. These would also count as a ZEV.
The 'Plan for Drivers'
The Government has also proposed wide-ranging policy changes and consultations focused on making life easier for motorists in England, but not at the expense of encouraging active and public transport. This included several key policies:
1. Control of local traffic schemes
What is being proposed? The Government believes policy changes affecting local roads should have the support of residents. Proposals include requiring road-by-road approval to avoid "blanket" 20mph limits, reviews of new and existing low-traffic neighbourhoods to ensure local support and preventing 15-minute city schemes which include excessive restrictions or rationing of car use.
What does this mean for drivers? Not much. The Plan references Wales making 20mph the default speed limit for urban areas, but doesn't mention that Welsh local authorities can exempt specific roads if a higher limit is appropriate.
It also mentions Oxford's 15-minute neighbourhood plan, which has been the subject of misleading discussions about surveillance and restricting the freedom to travel between different parts of the city. The council has proposed localised amenities to curb residents' dependence on their cars, and a completely separate scheme using cameras and fixed penalty notices to reduce traffic into the city centre. It is not suggesting that car use, or travel between areas of the city, should be restricted or rationed.
2. Centralised parking, charging and road data
What is being proposed? The National Parking Platform will be rolled out across the UK by autumn 2024, bringing hundreds of providers into a single payment back-office which could be expanded to include paying for charging and to provide live data to satellite navigation systems. Traffic regulation orders will also be digitalised, requiring local authorities to notify a central platform if they change speed limits, close roads or alter parking bays.
What does this mean for drivers? Contactless car park payments have become increasingly common since the Covid-19 pandemic, and most operators now have their own app – similar to paying for electric vehicle charging ten years ago. Roaming access is mandatory for EV chargepoints from 2025, and the National Parking Platform promises similar streamlining for car parks. A 2017 study by transport analytics firm INRIX suggested drivers spend 44 hours per year looking for parking spaces, so streamlining that process could save time and cut CO2 emissions.
3. Help for drivers without off-street parking
What is being proposed? The Plan sets out measures to make charging electric vehicles easier for households without a garage or driveway. This includes a consultation on extending permitted development rights for domestic chargepoints to include on-street installations, and nationwide guidelines for safely running cables across pavements. Schools will also get more support to install chargepoints, which the Government says could be made available to local residents out of hours.
What does this mean for drivers? On-street charging isn't an unusual scenario. A quarter of vehicles in England are parked on the road consistent, supportive charging regulations are overdue. Today, homeowners with no garage or driveway can't install a chargepoint, even if they always park outside their front door, while local authorities decide whether to allow cables to run across pavements. This leaves drivers charging from domestic sockets with no clear guidance to help them avoid creating a trip hazard for pedestrians.
Steps to help schools plug gaps in the network are also useful, but the Government could also reduce the 20% VAT rate on public chargepoints to support drivers who can't plug in at home – particularly as fuel duty was cut 18 months ago.
What else does the Plan for Drivers suggest?
Driver Education: A marketing campaign, working with National Highways, to educate drivers about smart motorways, lane hogging and tailgating. The Plan also mentions championing electric vehicles by addressing common misconceptions.

Roadworks: Support for Lane Rental schemes, already used in London, where local authorities charge workers based on the time they occupy the highway, with increased fixed penalty notices if works overrun – including on weekends.

Bus Lanes: Consultations will consider opening all bus lanes to motorcycles, and enabling other drivers to access them either out of hours or when doing so isn't holding up the buses.

Public Chargepoints: Reviewing the grid connection process and consulting on measures enabling chargepoint operators to use permits instead of street works licences, which would make installations faster.

Challenging Fines: A consultation will consider better publicising the Right to Challenge guidance – which enables residents to petition against local authority parking policies – and extending it to other traffic contraventions (such as driving in bus lanes and stopping in yellow boxes). The Government will also launch a call for evidence, looking at ways to restrict local authorities' ability to generate surplus income from fines.
You can also listen to Head of Consultancy LeasePlan UK Matthew Walters and Specialist Consultant Dominic Surlis explore this topic on our Fleet Navigator podcast – tune in wherever you get your podcasts Fleet Navigator Podcast | a podcast by LeasePlan (podbean.com)
Published at 18 October 2023
Was this article helpful?