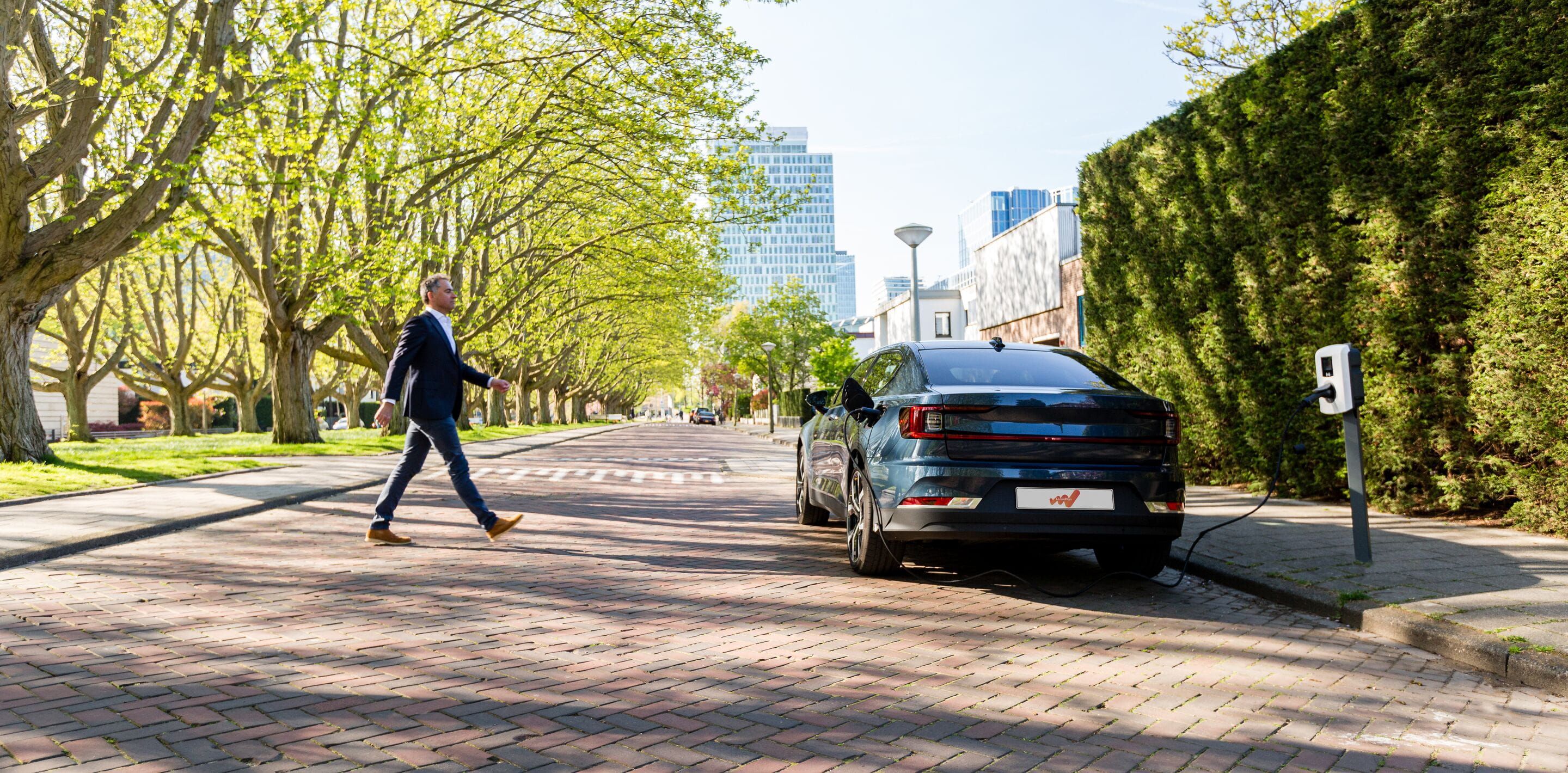 Seven Steps to Lower Your Fleet's CO2 Emissions
3 min to read
ESG
---
Road transport produces almost a quarter of the UK's CO2 emissions, and fleets are under growing scrutiny as businesses focus on sustainability. Here are some helpful hints to minimise the impact of your cars and vans.
Climate change is at the top of the social and political agenda, changing how businesses operate. Although sustainability affects every department within an organisation, the fleet often spearheads that transition.
Cars and vans are mission-critical, but they're often some of the most carbon-intensive assets within a business. So carefully selecting suitable vehicles and technologies, and using them effectively, are essential steps towards net-zero carbon emissions, and that transition doesn't have to be disruptive. Here's what you need to consider:
1. Rightsizing
The US Department of Energy claims vehicle efficiency drops by 1-2% for every 45kg of extra weight. Steering drivers towards models that meet their typical work requirements, rather than the worst-case scenario, can make a big dent in your fleet's carbon footprint. LeasePlan offers flexible leasing if drivers' short-term needs change.
2. Plan your routes
Driving for work is one of our most dangerous and demanding activities. So give drivers plenty of time to get between jobs, including traffic, roadworks and at least 15 minutes rest every two hours.
Gentler driving improves vehicle efficiency, reduces wear and tear and cuts driver stress, which accounts for almost half of all sick days, according to the Health and Safety Executive.
3. Take care
Fleets operate some of the hardest working vehicles on the road, requiring regular checks and maintenance. According to Continental, fuel consumption and CO2 emissions increase by 1.5% if tyres are underinflated by 4-5PSI. Keeping up with scheduled servicing and software updates can also help ensure they are safe and efficient.
4. Electric works
Manufacturers have invested billions into electric vehicle development over the last decade, and fleets now have a choice from city cars to SUVs and versatile vans.
In the UK, Transport & Environment claims EVs produce half the CO2 emissions of a diesel vehicle during a typical 60,000-mile lifecycle (including manufacturing the vehicle and generating the electricity). At the same time, reduced air and noise pollution means they're better for your neighbourhood too. So, as an EV100 founding member, we're on a mission to accelerate the rollout of electric vehicles across the UK, including electric fleets.
5. Cut your grey fleet
Salary sacrifice schemes are one of the most affordable ways for your employees to drive an electric car while reducing your dependence on older, less efficient 'grey fleet' vehicles.
These enable drivers to lease a brand new, low-CO2 plug-in hybrid or electric car using their pre-tax salary, then pay Benefit-in-Kind at rates as low as 2%. In addition, it offers predictable monthly motoring costs and an accessible route for employees to reduce their carbon footprint.
6. Smart charging
Electric vehicles offer unique opportunities to cut even more carbon from your business. Renewables supply an ever-greater share of the UK's electricity, but the cleanest energy is available overnight, and most vehicles and chargepoints can defer charging until those hours.
It's also increasingly common for drivers and businesses to install solar panels and energy storage, which means forward-thinking fleets can effectively make their own fuel.
7. Meet and chat virtually
One of the lasting legacies of the Covid-19 lockdowns is a more open-minded approach to remote working. If you can meet online, then there's no better way to cut your carbon emissions than not travelling in the first place.
Supporting your sustainable fleet
As one of the world's largest fleet management companies with 1.8 million vehicles on the roads, LeasePlan believes it's vital to operate responsibly. Our ESG (environmental, social and governance) Action Group was founded in 2012 and co-ordinated a global initiative committed to caring for our employees, customers, and the planet.
We're committed to a science-based target of becoming 100% a net-zero business (including our supply chain) by 2030, and we're sharing that hands-on experience with fleets. To find out more explore our drive electric hub here Electric Moments | making the switch to electric car | LeasePlan | LeasePlan United Kingdom
Was this article helpful?