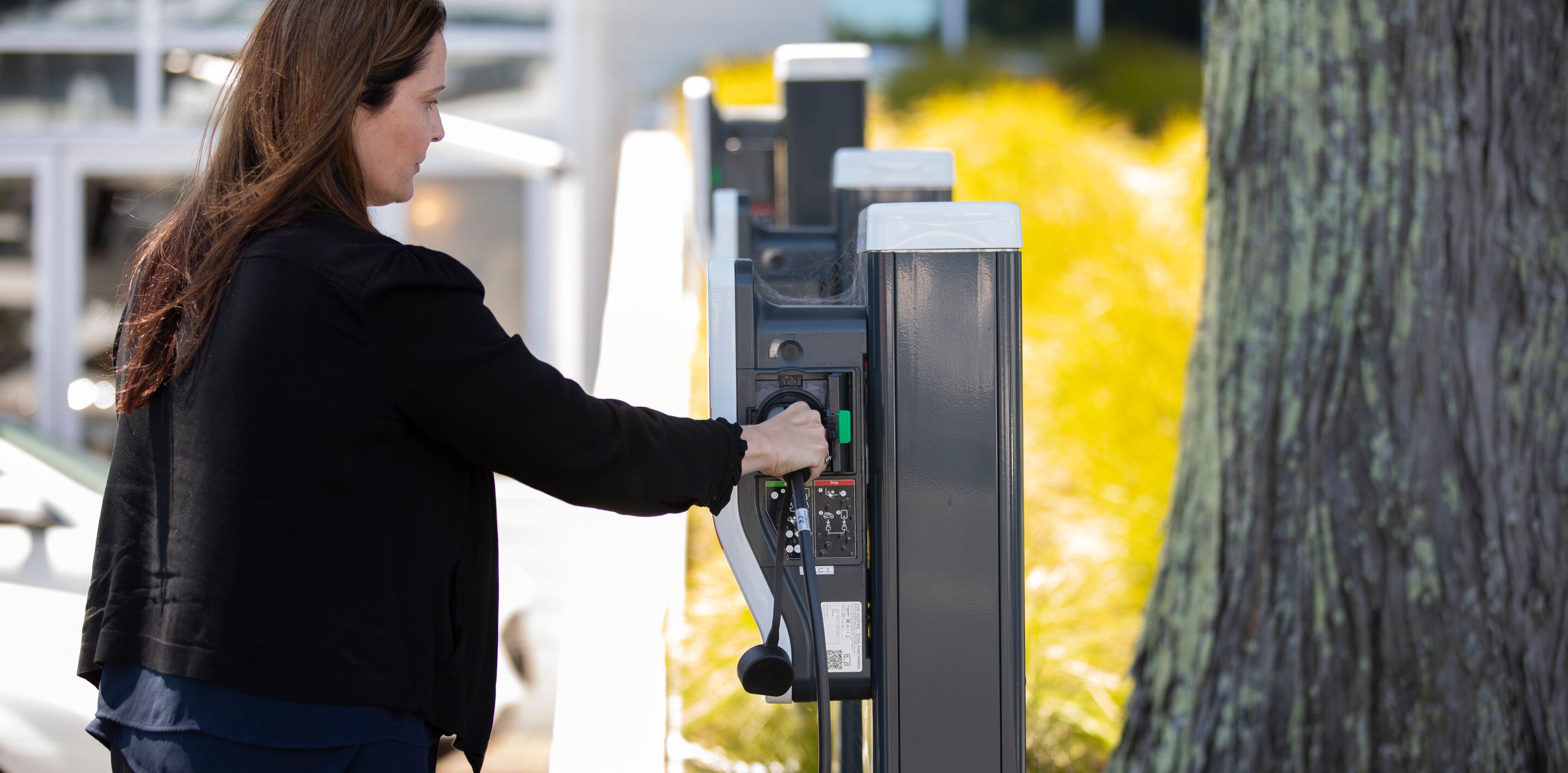 Motoring scams – what do drivers need to be aware of?
4 min to read
Driver safety
---
From car parks to clean air zones, our increasingly cashless society has created new opportunities for fraudsters to target motorists. This guide outlines some of the latest scams with tips to help avoid them.
Scam 1: Chargepoint Payments
How does the scam work? Paying for public charging has become much easier recently. Membership-free access (via a web portal or contactless card) is mandatory for all rapid chargepoints, while some networks have sites offering similar ad-hoc payments for slower units. Ionity and Ubitricity have warned that some QR codes linking to their payment portals are being replaced, directing drivers to sites that steal their bank details.
How can you avoid it? Smartphone apps (either the network's own, or a roaming provider such as Bonnet or Zap-Pay) are the most secure way to pay for charging. Otherwise, look out for signs that the QR code or any stickers directing you to a payment website have been tampered with. If you're concerned, then it's worth manually searching for the network's home page and navigating to its payment portal from there.
Scam 2: Cashless Car Parks
How does the scam work? Covid-19 has accelerated the decline of cash, and it's changed the way we pay for parking. Most large car park operators have introduced smartphone apps for taking payments, while some have a secure web portal or phone line for drivers to enter their details. In response, scammers have set up alternative websites to steal drivers' card details, either by replacing QR codes on signposts or boosting their rankings on search engines.
How can you avoid it? It's important to be vigilant if you are entering card details online. Keep an eye out for alterations to car park signage, and look for miss-spelled company names in web addresses. A genuine payment portal will also have what's called an SSL certificate – a digital authentication of the company's identity and the site's ability to encrypt your data. An SSL-certified site will show a padlock symbol on your browser's address bar, while the URL will begin with "https://" instead of "http://".
Scam 3: Card Skimming at Fuel Pumps
How does the scam work? Banks switched to chip and PIN cards in 2006 and, although these are more secure than swiping and signing, they are still vulnerable to attacks. Installing a slimline device called a 'skimmer' in a card reader enables fraudsters to scrape bank details from the chip. It's more common at cashpoints, but a 2017 poll by the European Association for Secure Transactions (EAST) found 14% of bank cards were compromised at fuel stations.
How can you avoid it? The good news is card skimming has become increasingly rare, according to EAST, but the devices are hard to spot. Skimmers can't record a PIN, so look out for anything unusual on the pump's keypad and always cover your hand while entering your number. If the pump looks suspicious, pay at the kiosk instead.
Scam 4: DVLA Requests
How does the scam work? All drivers will be used to getting e-mails and letters from the DVLA, and it's made the agency easier to spoof. According to the National Cyber Security Centre (NCSC), it was the fifth most mimicked government service in 2022, with fraudsters requesting licence and bank information for non-exist tax refunds and unpaid bills. The DVLA says reports of fraudulent e-mails, text messages and phone calls increased by 603% in the 12 months to Q3 2020.
How can you avoid it? The DVLA has stressed that it will never ask for bank details via texts or e-mails, while advising against sharing licence or vehicle information online. It added that anyone with queries should only get in touch using contact details published on websites with a "gov.uk" domain name.
Scam 5: Clean Air Zone Charges
What's the issue? There are 13 Clean Air Zones in the UK, each with their own set of rules governing which vehicles (if any) are charged to enter. Councils in Portsmouth, Newcastle and Gateshead, and Transport for London, have all warned drivers to be wary of text messages notifying them about unpaid fines and charges after scammers have set up pages scraping bank details or stealing money.
How can you avoid it? Penalty Charge Notices for not paying a Clean Air Zone charge are issued by post, so drivers are advised to ignore text messages and to track down the local authority's official website to make payments. Transport for London says third-party websites often add processing fees for ULEZ and congestion zone charges, some don't pay the charge quickly enough to avoid fines, and others will just steal drivers' money without paying at all.
Where can I report suspicious e-mails, texts or phone calls?
Published at 20 October 2023
Was this article helpful?