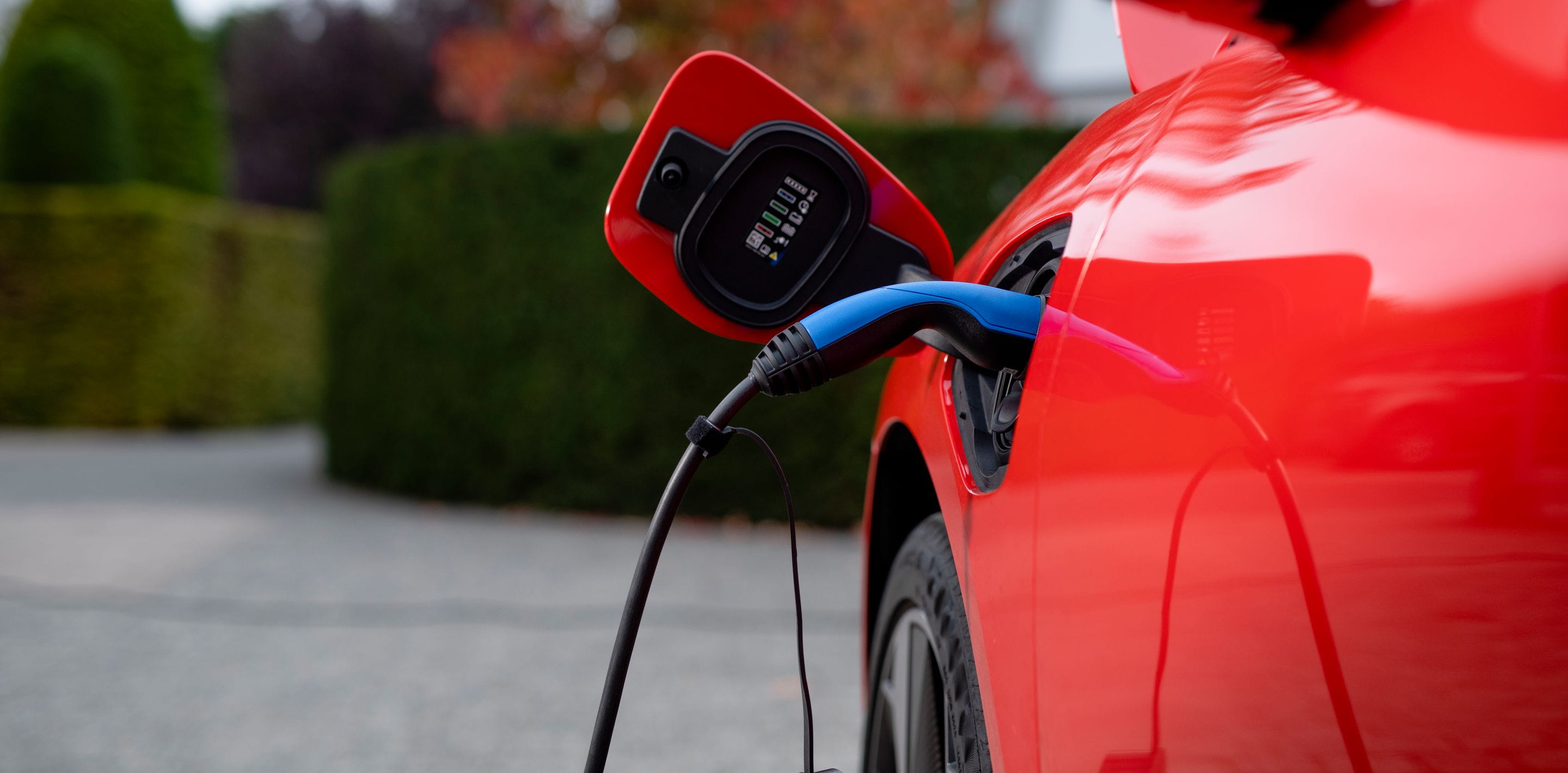 EV Charging: What you Need to Know
2 min to read
Sustainability
---
EVs may still seem to be a thing of the distant future, but many countries have already laid the first foundations, in order to expand their use as quickly as possible; in late 2021, Germany announced that it would cease the selling of cars equipped with internal combustion engines by 2030. At the same time, EV sales have increased by 80% on a global scale.
Yet, despite the growing trend and targets set towards an electric automotive future, plenty of questions arise about EV charging. It's high time we learned everything there is to know.
Charging time: fast and normal charging
It is important to know that there are two ways of EV charging: normal charging, which takes place mainly at home and has a duration of anywhere between 8 and 24 hours for full charging; and fast charging, which takes place mainly at charging points, such as public and private parking spaces. In this case, full charging will last from 3 to 6 hours depending on the battery technology the EV is fitted with. Of course, in any type of charging, the main factor determining its duration is the manufacturer's specifications of the EV model you have chosen.
EV charging points
Despite the fact that the use of EVs in Greece has been progressing at a slow pace, even more stations are being installed. Charging stations can be found either on national roads, in order to ensure the required autonomy for the whole trip, or in various parking lots; the latter ones are being offered either by businesses to their employees and clients who need to park their cars, or by shops and shopping centers. It should be noted that in some charging points there may be a charge based on the price of the kilowatt-hour (kW). However, this is not an inhibiting factor, because battery-charging hours are in fact the fuel of the EVs.
What does it take to charge an EV at home?
EVs are indeed the future of automotive industry. Another factor proving this is the residential charging infrastructure provision for newly constructed houses and blocks of flats. Besides, as long as you have your own parking space, you can install a wallbox to fully charge your EV.
What you should never forget, though, is the charging cable which accompanies your EV and you should always have with, as each model comes with its own cable. It is also advisable not to remove the cable before charging is complete.
How do I find my nearest EV charging points?
Plugshare is an interactive, global map showing charging points everywhere. Please, do keep in mind that green and orange colors represent public and fast charging stations respectively. In Plugshare, you can also find the types of charging sockets each charging station can provide you with, along with details, such as operating hours and, of course, the exact location.
What the future holds
As the transition to electric mobility is underway along with the global effort to reduce emissions, one may wonder when more countries will follow the example of Germany. In any case, the technologies accelerating e-mobility and the existing data lay the ground for any future attempt.
Published at August 25, 2022
Was this article helpful?