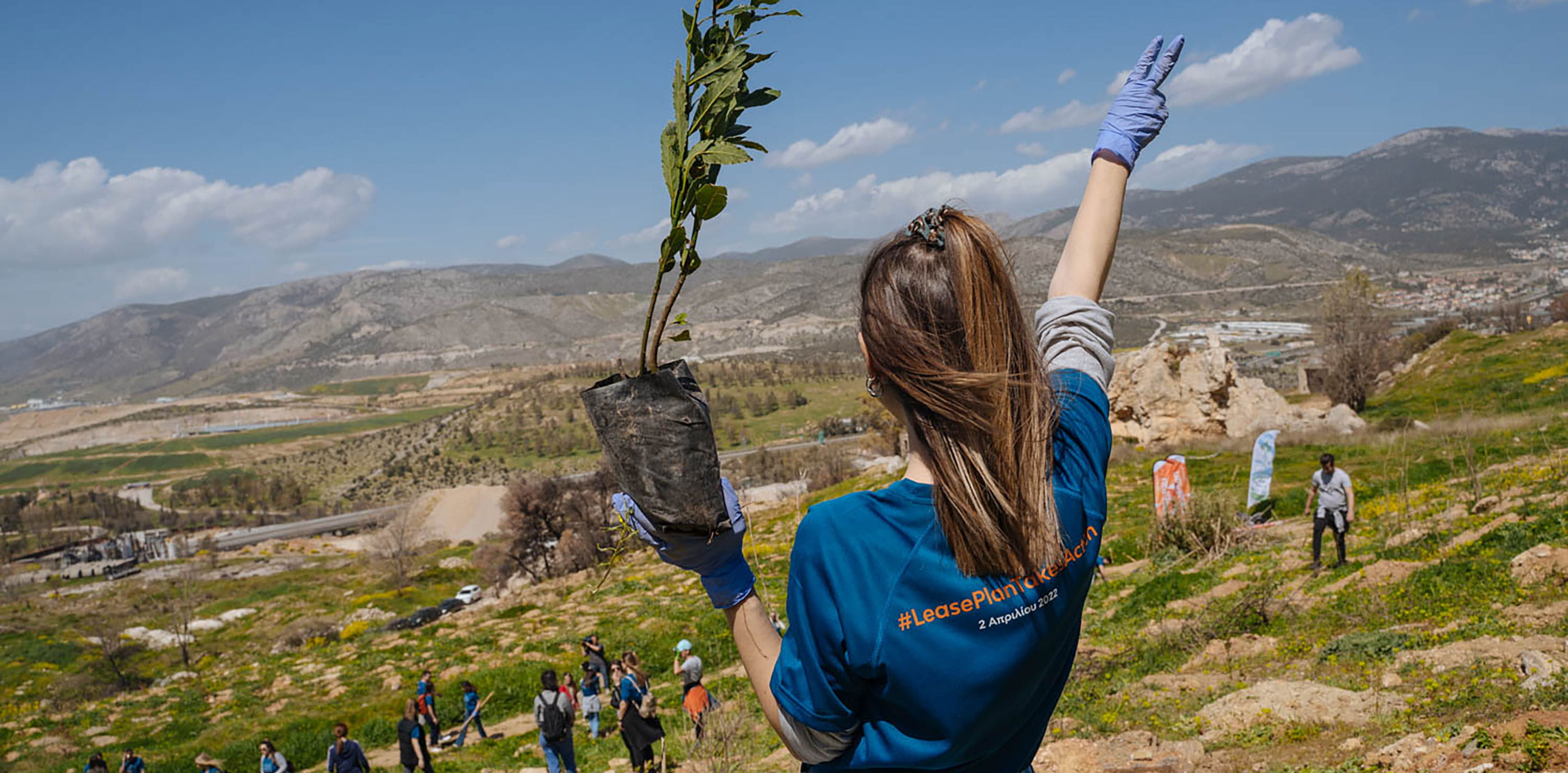 Corporate Social Responsibility & ESG
For us at LeasePlan, contributing to society and sustainability are priorities and a fundamental principle guiding our presence in the Greek market. That's because we consider ourselves an integral part of society and of the environment in which we operate. The 3 key pillars we focus on:
Diversity & Inclusion

We promote and respect the diversity of our staff and individuals in the wider social context in which we operate. We believe that it is the uniqueness of each individual that can contribute to the development and improvement of the global community.

Sustainability

In early 2021 we began to integrate our global ESG-oriented "Driving to Zero" strategy. Both in Greece and worldwide we seek to operate in a sustainable manner while respecting the environment at the same time. Our key principle is our commitment to net zero tailpipe emissions from our entire fleet by 2030.

Safe driving

Our goal is to make our customer fleets among the safest in the sector by eliminating serious road traffic injuries by 2030. LeasePlan supports driver safety, which we consider an integral part of our company's cultural identity.
Reforestation
With more than 40,000 cars on the road, LeasePlan gives back to the environment through a comprehensive project of reforestation and wildlife protection activities, with the main objective of restoring the environment in areas impacted by the destructive fires of the summer of 2021. In cooperation with We4All, LeasePlan has undertaken the reforestation of Poikilo Mountain and Mount Ymittos, as well as the restoration of a forest area in the northern part of Evia Island, which was devastated by wildfires. 6,000 saplings in total have already been planted in Northern Evia, with the emphasis given to planting fast-growing species, aiming to empower the local community and economy, which suffered from the wildfire consequences. Naturally, wildfires, climate change and human activity afflict wild fauna, as well.
Wildlife protection
Therefore, LeasePlan has decided to support ANIMA, the Association for the Protection and Welfare of Wildlife, and thus contribute to the emblematic cause of the association and its people, through providing aid to and helping wildlife rehabilitate.
Safety and Contribution
As part of our new Safety and Contribution programme, we decided to replace the corporate gifts we've been traditionally giving to our customers and associates, which were usually alcoholic beverages, with a major contribution to KETHEA (the Therapy Centre for Dependent Individuals) thereby giving something of value back to society.
"Blood Drive" with Bloode
Working with the Greek team of the NGO Bloode, we relaunched our Voluntary Blood Donation activity. At the same time as systematic internal voluntary blood donations, we also participated in three blood donations that are open to the public, with the ultimate goal of securing blood supplies to meet the country's daily blood needs.
Support Marousi Social Grocery
LeasePlan's employees managed to collect food and necessities for the Marousi Social Grocery worth over € 1,000, a figure which the company management decided to double. This move helped support families and residents of the Municipality of Marousi in vulnerable social groups.
Collaboration with "Deipno Agapis"
We covered the cost of one week's meals for homeless fellow citizens (offering a total of 1,050 meals) in collaboration with "Deipno Agapis". Employees also made three voluntary trips, distributing food and basic necessities to homeless people.
And more...
We then supported the work of Arcturos which seeks to protect wildlife, biodiversity and the natural environment. For the 2nd consecutive year we provided the organisation with a VW Amarok to cover its travel needs.

We supported the work of the association "Together for Children" by providing a Citroen Berlingo to enable the distribution of new pairs of TOMS shoes to 1,551 children from financially vulnerable families.

We donated money to the Race for the Cure cause and the programmes run by the Alma Zois non-profit. The amounts collected help finance programmes run by the Alma Zois non-profit to support women with breast cancer, empower patients and promote prevention and early diagnosis.

During the year we established a relationship of trust and support with the organisation "Boroume", a non-profit organisation involved in rescuing and redistributing "Food Waste". Leftover food from our events and activities is never wasted since it is offered directly to organisations that collaborate with "Boroume".

As proud supporters of the Panathinaikos People with Disabilities basketball team, we supported the major sporting and social effort aiming to embrace as many athletes of all ages as possible and of course to contribute to improving the living conditions of people with mobility problems.
The culture of giving and volunteering
LeasePlan aims to continue to increase the frequency of voluntary initiatives. We also recognise that volunteering is not only offered by the company through its donations, but also by our people through their initiatives and their willingness to contribute. That's why we always ensure that we keep them informed, involve them and show them the way. LeasePlan's staff is actively involved in this endeavour, contributing to the activities themselves, always with a sense of eagerness and enthusiasm!