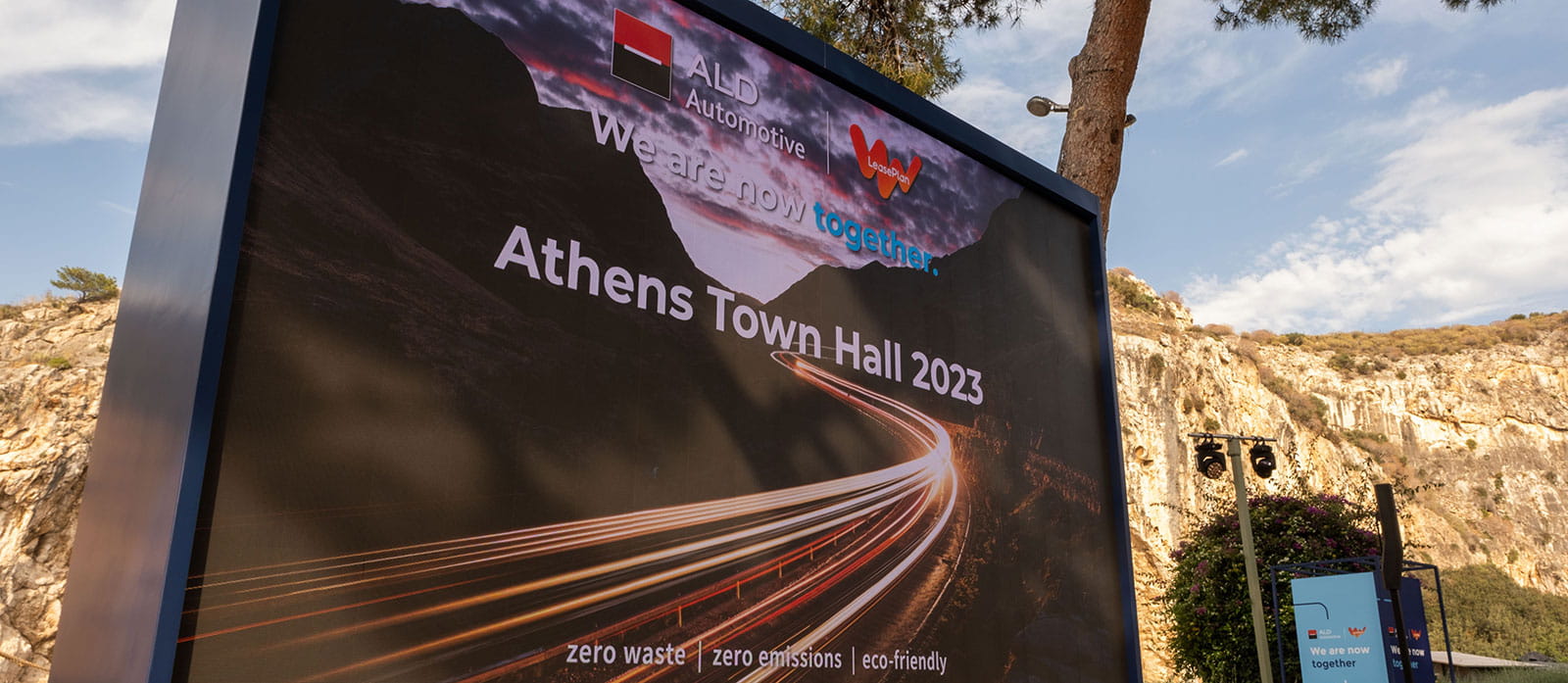 The first event of the ALD Automotive & LeasePlan merger was with zero emissions and eco-friendly
1 min to read
Collaborations & Actions
---
In May 2023, ALD Automotive and LeasePlan celebrated their merger with their first joint meeting, in a sustainable event at Vouliagmenis Lake.
ALD Automotive | LeasePlan is leading the transition towards zero emission mobility and the embrace of sustainable mobility and so its people celebrated the start of this exciting journey, while validating the strategic objective of the new company.
Zero waste, Zero emissions and Eco- friendly character, in an event that everyone will remember!
Zero food waste: we left no portion of food wasted, as all the leftover food was donated to charities and people who are food insecure through our partner "Mporoume".
Zero emissions: to transport our people to the Lake, we used as many electric cars as we could and car-shared with colleagues along the way. For the rest of the transportation, which was done by petrol and diesel cars or by plane (for those who came from our offices in Northern Greece), we made sure to restore our environmental footprint (Carbon Offsetting) by supporting the *Cook Stove Project 2 in Malawi run by RIPPLE Africa and supported by the United Nations.
*This project benefits around 200,000 people in Malawi, Africa, improving livelihoods, preventing deforestation and reducing respiratory diseases, burns and greenhouse gas emissions.
Eco- friendly: We reduce our waste and wastefulness by recycling or reusing all materials used for the event.
ALD and LeasePlan, We are now together!
Published at August 7, 2023
Was this article helpful?