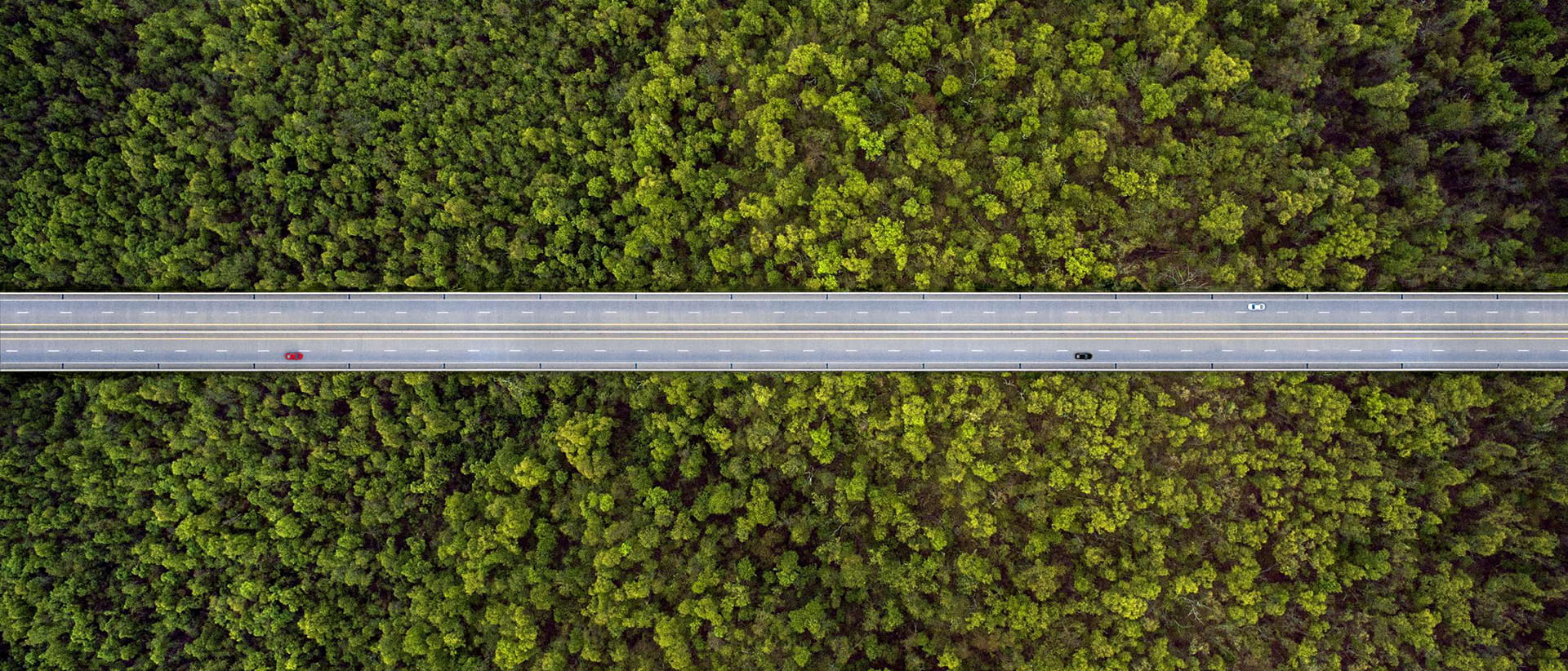 Reducing CO2 Emissions: Why and How?
3 min to read
Sustainability
---
There's no denying that CO2 emissions have a negative influence on the Earth's climate. In this context, various initiatives have been launched to reduce emissions; on a global level the Paris Climate Agreement was reached in December 2015, and in Europe there are ambitious targets aimed at achieving an 80% reduction by 2050 (compared to 1990). Furthermore, advancements in renewable energy, electric vehicles and hybrid technology are already helping to significantly reduce emissions. But rather than having to wait for these macro trends and developments to take effect, fleet managers themselves can also take action to reduce emission levels – right now! Why? And how? Read on to find out.
Why?
Besides being beneficial for our climate, reducing CO2 emissions also helps to lower fuel consumption and hence save costs for your company – which is an important KPI for virtually every fleet manager! Moreover, when subscribing to a public tender, CO2 reduction will boost your position on the Achievement Ladder – giving your bid a fictive discount on the ultimate amount and hence a greater likelihood of success.
How?
So what measures can you take to reduce CO2 emissions in your fleet? The first step is to reassess your criteria for assigning company cars and to amend your lease policy accordingly – e.g. to ensure that a company car is assigned only to those who truly need one for business purposes. Employees who only make incidental business use of a vehicle could be offered a pool car instead, or encouraged to use public transport. Secondly, for those employees who are still entitled to a company car, you can stimulate (or even compel) them to choose the most fuel-efficient vehicles. In this case, it is not always wise to limit the choice to selected car makes (which is often a cost-based decision), since this risks potentially excluding new, more economical models from other brands in the future. One way to ensure your employees choose fuel-efficient models is to include the fuel costs in their allowances. But remember, these should preferably be calculated based on practical situations. Alternatively you can limit the vehicle choice to models that have above-average fuel efficiency, i.e. energy label A or B , or ones that meet your own CO2 emission limits.
Advantages and disadvantages
Both of these options have advantages and disadvantages. The energy-label approach is automatically reviewed periodically and ensures that employees always choose the most efficient models within each size category. But because each category is assessed separately, it may still include models whose emissions levels exceed your own targets. Meanwhile, on the positive side, setting CO2 limits ensures a focus on the actual emissions level (based on the manufacturer's data) of the vehicle in question. There is no framework for automatic re-assessment, however, plus in order to offer a well-balanced choice of vehicles per category you need to set separate CO2 limits for each one, which is more labour-intensive. Therefore, you may wish to combine both of these methods, in which case you focus on your own emissions limits while guaranteeing that only the most energy-efficient models are included in each category.
Fuel types
Fuel types have a significant impact on the emissions level, so it makes sense to offer vehicles that run on alternative fuels. Allow employees to opt for full electric vehicles, for example, with zero carbon emissions, or one that runs on carbon natural gas (CNG), which lowers CO2 emissions by 20% compared to a petrol engine and 15% compared to a diesel engine. Biogas (which has the same composition as CNG but is produced through the fermentation of biomass) achieves even better results. While LPG is a cleaner fuel, it has fallen out of favour because – among other reasons – most OEMs' warranties no longer support it. Last but not least, hydrogen also produces zero carbon emissions but this is not yet a feasible option for business purposes for reasons of expense and lack of refuelling stations.
Driver behaviour
Besides the choice of vehicle and fuel type, drivers themselves play a key role in the actual emissions level in practice. As the basis for monitoring performance, you can gather fuel-consumption data aided by a driver fuel card scheme and/or telematics. To make employees aware of the impact of their driving behaviour on the CO2 emissions level, share your insights with them in the form of (online) fuel-consumption reports or dashboards, and organise training sessions to encourage fuel-efficient driving. Such sessions can include tips such as:
Always ask yourself 'Do I really need to make this journey?' Consider the possibility to work from home and/or organise a teleconference

Avoid carrying unnecessary or non-aerodynamic loads (fuel consumption can increase by 4.7% per extra 100kg)

Maintain the correct tyre pressure and switch from winter to summer tyres as soon as possible.
Summing up, reducing the CO2 emissions of your fleet not only helps to preserve our planet but also saves your company money. At LeasePlan, we are happy to help you reduce your CO2 emissions. For more details, please contact your local LeasePlan representative.
Published at February 1, 2019
Was this article helpful?
---