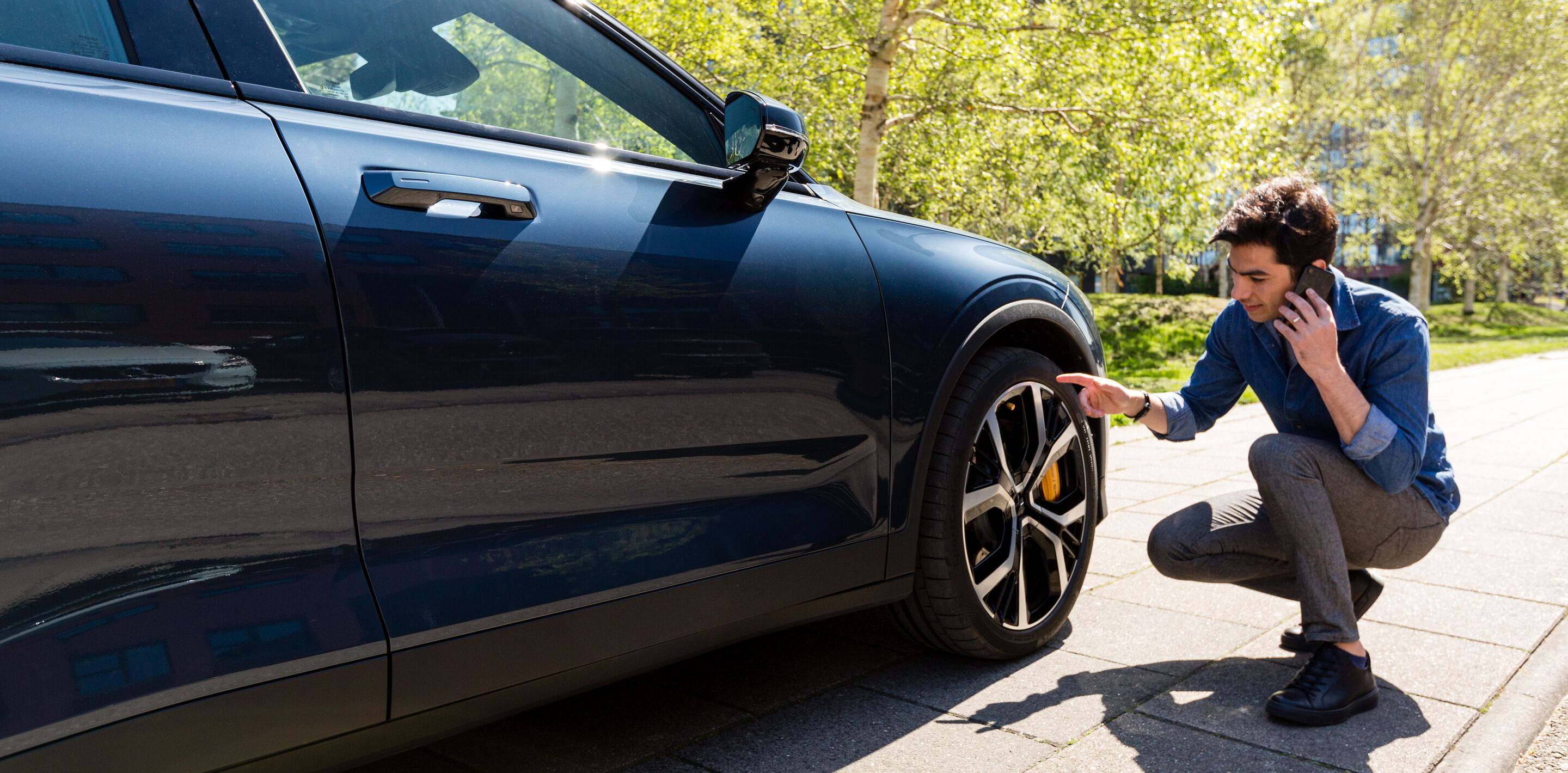 Enhancing driver safety: a comprehensive guide to car tyres
3 min to read
Safety
---
When it comes to driver safety, car tyres play a critical role that should never be underestimated. These often-overlooked components are the only point of contact between your vehicle and the road, making them a crucial factor in maintaining control, stability, and overall roadworthiness. In this blog post, we will delve into the world of car tyres, exploring different types, understanding their impact on driver safety, and providing essential tips for proper tyre maintenance.
Car tyres are a fundamental aspect of driver safety
They influence handling, braking, traction, and overall stability. Here are a few ways your tyres keep you safe on the road:
1.

Grip and traction

: Tyres with good tread depth and proper inflation ensure optimal grip and traction, especially during challenging road conditions like rain, snow, or icy surfaces. This reduces the risk of skidding or losing control of your vehicle.

2.

Braking performance

: The ability of your tyres to effectively grip the road directly impacts braking performance. Well-maintained tyres with ample tread depth allow for shorter stopping distances, crucial in emergency situations.

3.

Handling and stability

: Tyres designed for specific driving conditions contribute to overall vehicle stability, providing precise steering response, cornering grip, and minimising body roll. This enhances the driver's control over their vehicle.
Different types of tyres:
Summer tyres

: Ideal for warm (above 7 degree Celsius), and dry conditions, summer tyres are engineered with a tread pattern that provides excellent grip on dry roads. Even in wet conditions the keep performing well, but the driver needs to adapt their speed according to the conditions. They offer superb handling and responsive braking but may not perform as well in colder temperatures.

Winter tyres

: Specifically designed for cold weather (below 7 degree Celsius), winter tyres feature a softer rubber that remains pliable in low temperatures. They have a unique tread pattern with grooves to improve traction on snow, ice, and wet surfaces. Winter tyres significantly improve braking performance and handling in adverse weather conditions.

All-season tyres

: As the name suggests, all-season tyres aim to provide decent performance throughout the year. They strike a balance between summer and winter tyres, offering acceptable grip in different weather conditions. While they may not excel in extreme winter conditions or scorching summers, they provide convenience and eliminate the need for frequent tyre changes.
If you have a lease car with LeasePlan, seasonal tyres (summer & winter) may be included in your contract. You can find the information in your lease agreement.
4 essential tyre maintenance tips:
To ensure optimal driver safety and extend the life of your tyres, regular maintenance is crucial. Here are some essential tyre maintenance practices to follow:
Regular inspections:

Check your tyres for signs of wear, bulges, or cuts. Inspect the tread depth using the tread wear indicators, ensuring it meets the legal requirements. Look for any objects lodged in the tread and remove them carefully.

Proper inflation

: Underinflated or overinflated tyres can affect handling, braking, and fuel efficiency. Follow the manufacturer's recommended tyre pressure and check it monthly, including the spare tyre. Use a reliable pressure gauge and adjust accordingly.

Tread depth and replacement

: Monitor your tyres' tread depth regularly. Bald or worn-out tyres reduce grip and increase the risk of losing control of your vehicle. As a general guideline, consider replacing your tyres when the tread depth is below 2mm. For winter tyres 4mm is considered the threshold.

Seasonal changes

: In regions with distinct seasons, consider using dedicated winter or summer tyres, depending on the prevailing weather conditions. Switching to appropriate tyres maximizes safety and performance.
Car tyres play a pivotal role in driver safety, affecting grip, braking, handling, and stability. Understanding different tyre types, their characteristics and key maintenance is essential to ensuring they keep you safe on the road.
At LeasePlan Emirates you can schedule tyre changes or maintenance easily by dialing or WhatsApp our Contact Center number 800 374 837 (800DRIVER).
Published at July 27, 2023
Was this article helpful?
---