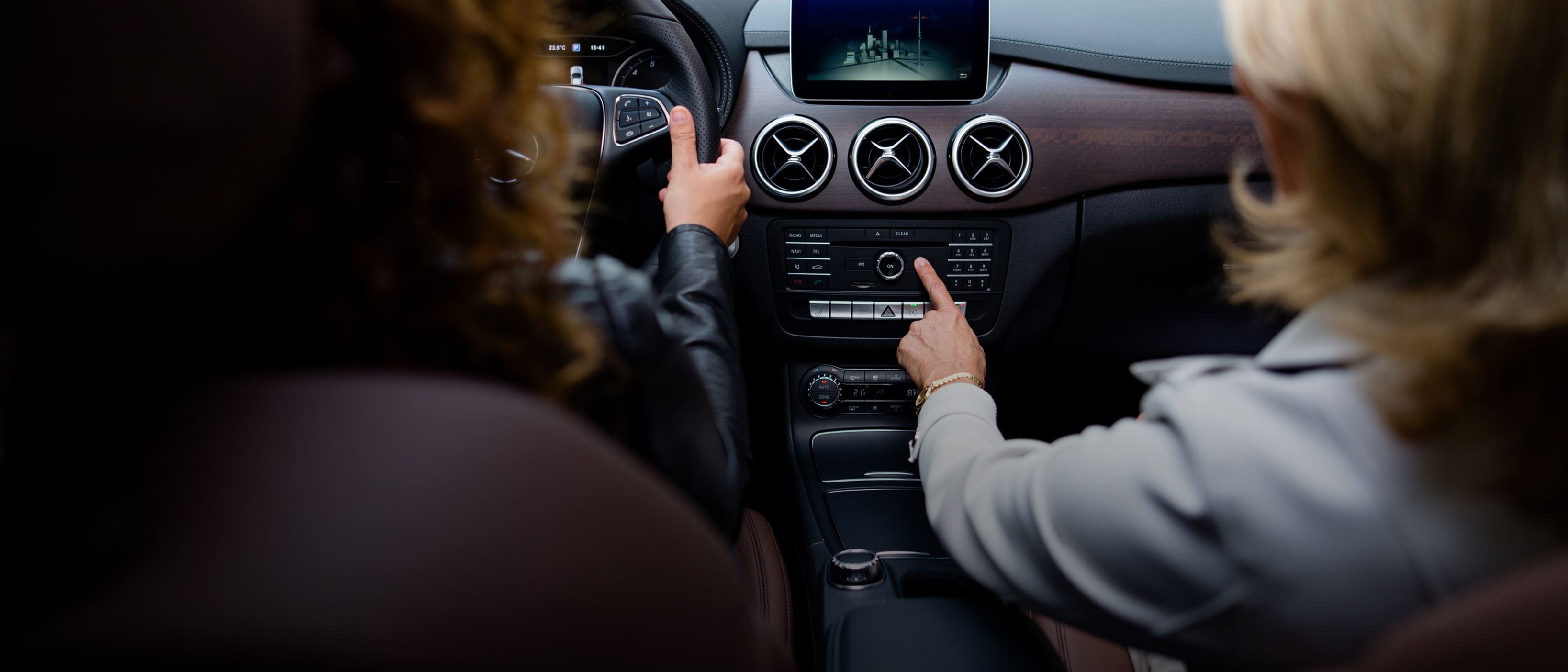 The top 4 car safety features you can't do without
4 min to read
Safety
---
Driver error is the critical factor in over 90% of vehicle-related crashes, and the biggest culprits are distraction and failing to recognise hazards. Many of today's most promising Advanced Driver Assistance System (ADAS) technologies are designed to identify and react to potential hazards faster than a human can, and to subsequently alert or assist the driver to prevent or mitigate a collision.
Faster reactions than a human driver:
The potential of ADAS to improve road safety
With ever-more vehicles being fitted with such systems each year, this blog dives deeper into the most common ADAS functionalities and their role in improving road safety by reducing crash frequency.
The key components of ADAS
Rather than being a single technology, ADAS is an umbrella term for an entire in-vehicle electronic ecosystem that provides assistance during the driving process, including a human-machine interface (HMI). The key components in an ADAS are:
2. Software & data
Advanced software is used to store & process incoming sensor data and activate hardware. The use of algorithm-based machine learning and artificial intelligence is on the rise, enabling vehicles themselves to 'decide' how to behave in various situations. Needless to say, ADAS plays an important role in the development of autonomous cars.
3. Processors
The processors the software runs on are called Electronic Control Units (ECUs) or Microcontroller Units (MCUs). Since they are often dedicated to a narrow range of tasks, the growth in ADAS applications will likely increase the number of processors in a vehicle. Manufacturers are currently looking into developing higher-level software platforms running on centralised ECUs or MCUs.
4. Actuators
Depending on the specific ADAS, the actuator executes the decisions made by the system, e.g. to provide information on the in-vehicle display, or to control the engine and steering in the case of adaptive cruise control or lane keeping assistance.
ADAS functionalities & its impact on safety
Several research institutes and universities around the world are investigating the impact of ADAS on crash severity and frequency based on police reports and insurance claims, and they all show similar results. The most recent and comprehensive study presents the following findings based on some of the main types of ADAS, each representing multiple functionalities:
1. Forward collision prevention
Functionalities include:
Forward collision warning

Automatic emergency braking
2. Lane keeping assistance
4. Reverse collision avoidance
Functionalities include:
Reverse automatic braking
The importance of the right ADAS functionalities
Various studies show that ADAS technology helps to avoid human error and prevent accidents. In 2022, a new type approval requirement with regards to general safety and the protection of vehicle occupants and vulnerable road users means that new safety features based on the above-mentioned ADAS functionalities will become mandatory throughout the European Union. ADAS technologies can have varying capabilities, depending on the manufacturer and generation of the ADAS feature. When ordering a new vehicle, drivers and fleet decision-makers are therefore advised to double-check the standard safety package (e.g. by checking the safety rating systems of companies such as EuroNCAP and JDPower) and to include the necessary ADAS functionalities as an additional option if necessary. Besides complying with the new regulations and improving the safety of drivers and other road users, this will reduce the number of insurance claims and repairs and enhance the overall value of the vehicle.
Published at June 22, 2020
Was this article helpful?
---