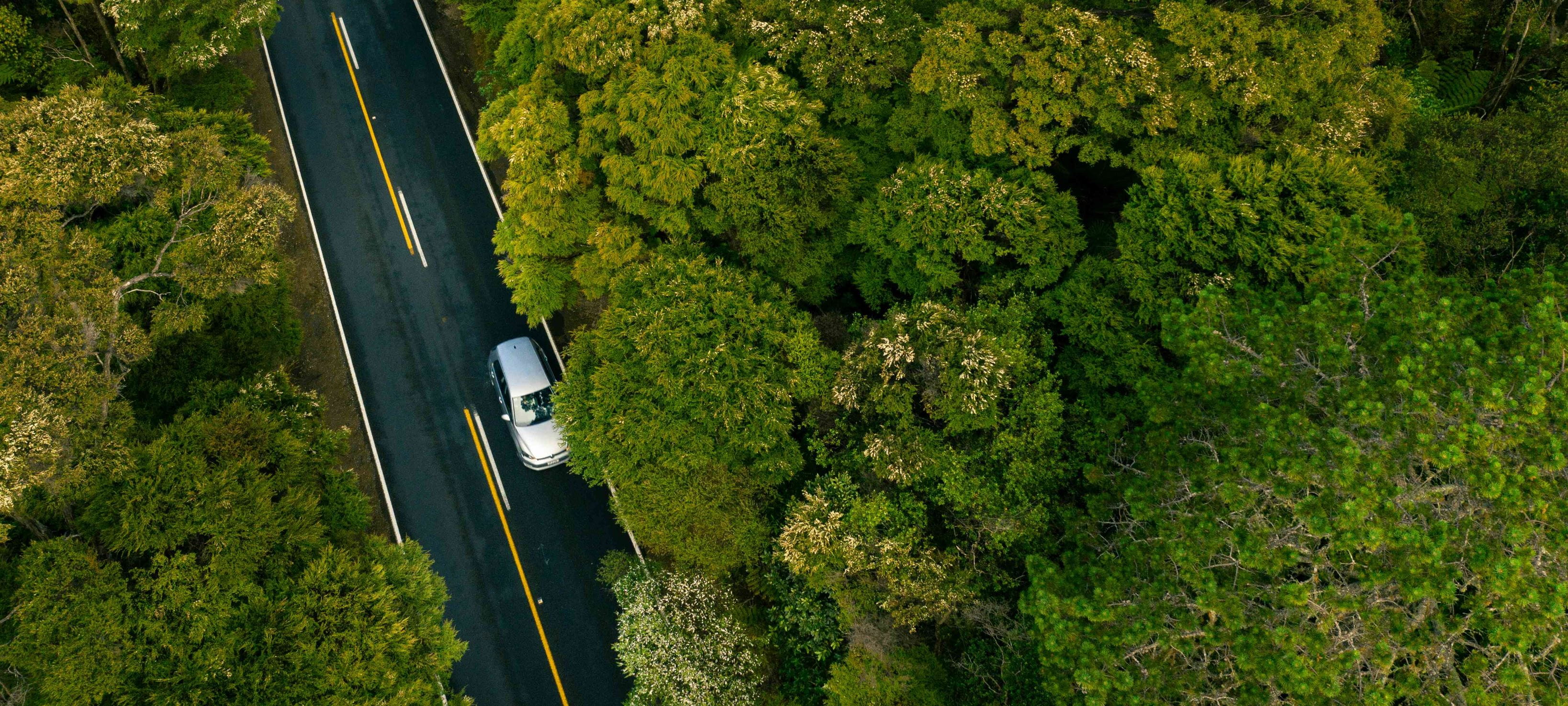 LeasePlan's ESG initiatives earn record Sustainalytics score
2 min to read
Sustainability
---
LeasePlan has been awarded its best-ever ESG score by independent ratings agency Sustainalytics – putting it firmly in the 'Low risk' category. Matt Gower, Head of Sustainability Communications & Reporting, explains why this success is an important step in LeasePlan's sustainability journey.
Having started out as a niche concern in the 1990s, environmental, social and governance (ESG) issues have grown into a mainstream force for change. Stakeholders – from investors to consumers – are demanding an ESG revolution, and companies who do not face up to their responsibilities risk being left behind.
But ESG is about more than gaining a competitive advantage. LeasePlan is determined to make a real difference and help build a more sustainable world, and the company-wide commitment to net-zero mobility is just one piece of the puzzle. "We've led the way on the transition to electric vehicles in our industry," Matt says, "but we also aim to lead from the front when it comes to other key ESG areas, such as diversity and inclusion. We owe it to all our stakeholders – including our customers, employees and investors – to manage our business responsibly."
Setting a high bar thanks to lower risk
LeasePlan's ESG efforts have recently been recognised by Sustainalytics, an independent agency that assesses and rates the ESG credentials of thousands of companies worldwide. "Our business is analysed every year, and in August 2021, we achieved a record score," confirms Matt. "For years, and until very recently, we were considered a 'Medium risk' and had a score of 21.6, but thanks to our hard work we're now at 15.9, and firmly within the 'Low risk' category. It shows our ESG approach is paying off!"
LeasePlan was also rated 'Low risk' in terms of its exposure to different ESG material issues, such as business ethics, human capital and data privacy & security. Furthermore, Sustainalytics judged LeasePlan's ESG management to be strong in terms of the robustness of its programmes, practices and policies.
Dedicated to doing more
This year's improved score did not happen by chance. "The latest result reflects our overarching commitment to net-zero mobility as well as the hard work, close collaboration and strong communication of numerous LeasePlanners" says Matt. "Our sustainability team identified areas where we felt we could achieve better scores than we were being given credit for, and managed to compile and submit evidence on more than 100 topics in just 10 days. It was a challenge, but, in the end, our efforts were totally worth it!"
The 2021 Sustainalytics result is a positive step – but the team wants to go further, as Matt confirms. "There are other external ESG ratings out there that we also want to improve and that will be a big focus going forward. We'll be continually reviewing our ratings and using them as guidance to see where we can make improvements to our ESG strategy."
Published at November 10, 2021
Was this article helpful?
---