This offer (illustrative photo) is subject to change and is available exclusively to commercial customers, subject to a positive credit check. Prices shown are exclusive of VAT, subject to market-related price adjustments and may vary depending on equipment requirements. Offer valid while stocks last.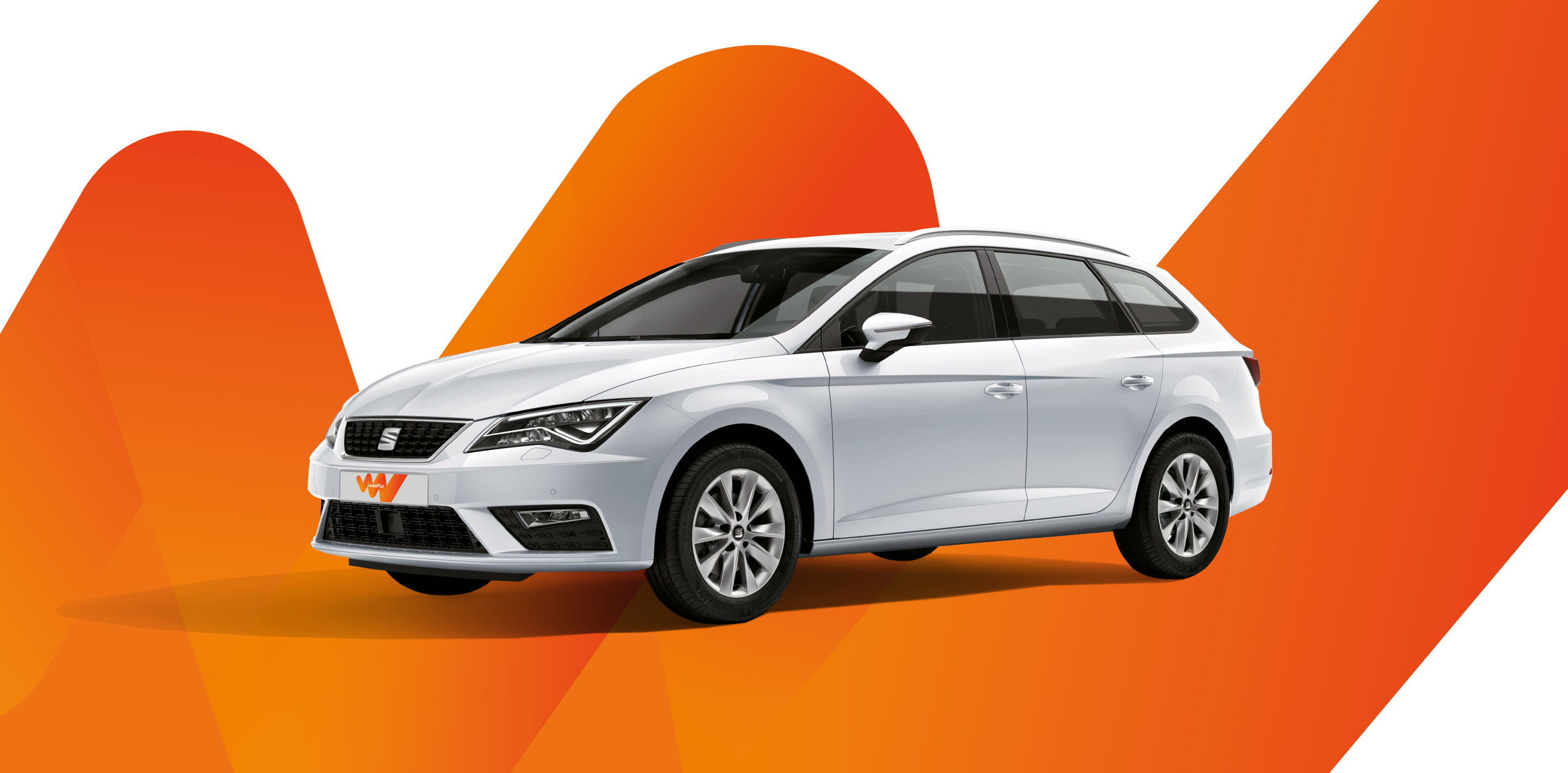 Prices (per month/ excl. VAT):
Contract length incl. mileage

CHF per month

12 or 24 months incl. 20 000 km

Starting from 

679,- / 599,-

12 or 24 months incl. 30 000 km

Starting from

739,- / 689,-

Further terms/mileage

On demand

Seat Leon Sports Tourer
Service including
(Full-service leasing)
Liability and comprehensive insurance

Tyres (including storage)
Seat Leon Sports Tourer
FWD • 150HP (110 kW) • Diesel
Options included in the offer:
Parking sensors (front & rear)
Can't find what you're looking for?
We can help! Call 044 746 63 43 and speak to one of our vehicle and leasing experts today!
Contact us
Fill out our form and our team of experts will be in touch.
How does the order process work? Pick out your preferred vehicle in our showroom, choose the contract duration and the mileage to be included, and submit your request. We will get in touch with you with an offer as soon as possible.How is the monthly leasing rate calculated? The monthly leasing rate is derived from the value of the vehicle, the leasing duration, the included mileage, the designated residual value and the interest rate. Other services that have been agreed on (e.g. servicing, maintenance or tyres) and insurance are added on top of the leasing rate. How does the invoicing and payment process work? You receive two invoices per month: one covers the leasing rate and any other services agreed on (e.g. servicing, maintenance, tyres or insurance). The second invoice contains all variable costs, e.g. fuelling charges, car wash fees or a deductible in the event of damage, if these services were agreed on via LeasePlan. Payment takes place via direct debit.
Total consumption (in l/100 km)

4.5

Gasoline equivalent (in l/100 km)

5.0

CO2 emissions (in g/km)

117

CO2 emissions from fuel and/or electricity supply (in g/km)

19.3

Energy efficiency category/emissions standard

C

Average of all registered new cars in Switzerland (in g/km)

149

CO2 target g/km according to WLTP

118
Energy label | Switzerland