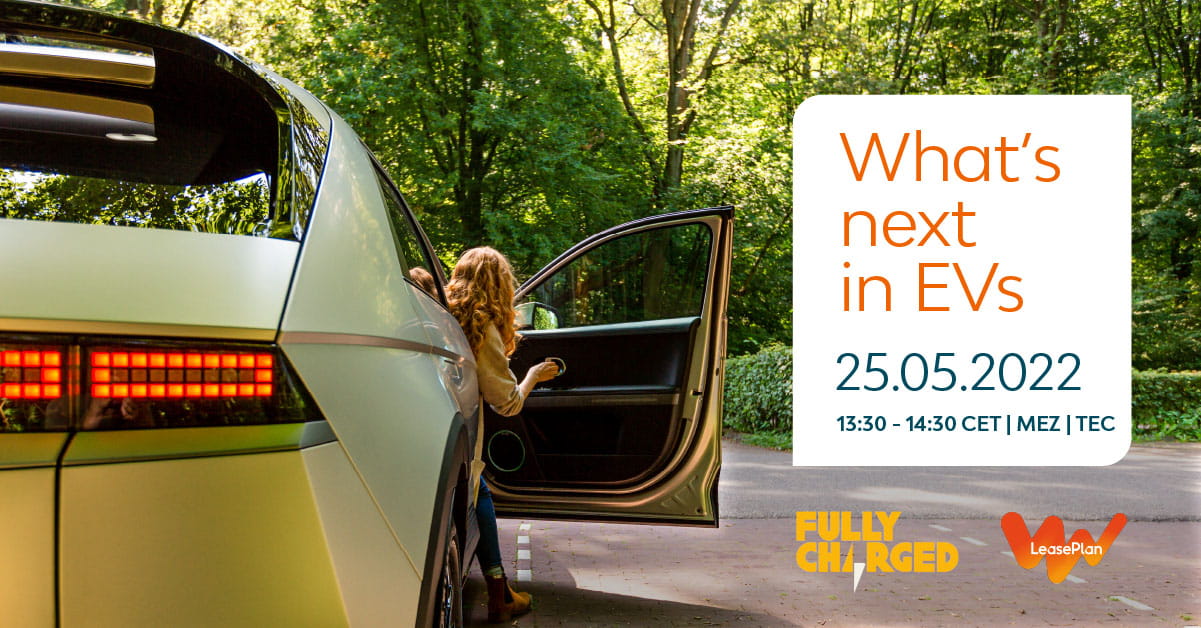 What's next in EVs
1 min to read
Mobility
---
At LeasePlan, our mission is to provide you with "What's next" in sustainable mobility so our customers can focus on What's next for them – and that's why we're thrilled to invite you to our second What's next in EVs event.
Leading experts
On May 25 at 13:30 CET, LeasePlan will bring together experts in the EV space to discuss the future of zero-emission mobility in Europe and beyond. The event is free to attend and will feature special guests Robert Llewellyn of Fully Charged, the world's no. 1 clean energy and EV show, as well as LeasePlan's Chief Commercial Officer, Berno Kleinherenbrink. Costas Petroutsos, the Managing Director of LeasePlan Greece will also offer valuable advice to fleet managers on maturing EV markets!
All about EVs
This is your chance to get in the driver's seat and find out everything you need to know about fleet electrification in 2022, and discover the most exciting new technologies and models. You'll also find out which of the 22 countries analyzed are leading the EV revolution with an in-depth look at our 2022 EV Readiness Index.
Making the switch We look forward to discussing the future of EVs with you!
Everyone interested in EVs is welcome to attend. The event will be insightful for EV enthusiasts and corporate leaders – such as fleet managers, sustainability experts and HR decision makers– considering how best to make the switch to electric vehicles in 2022.
Published at May 19, 2022
Was this article helpful?
---