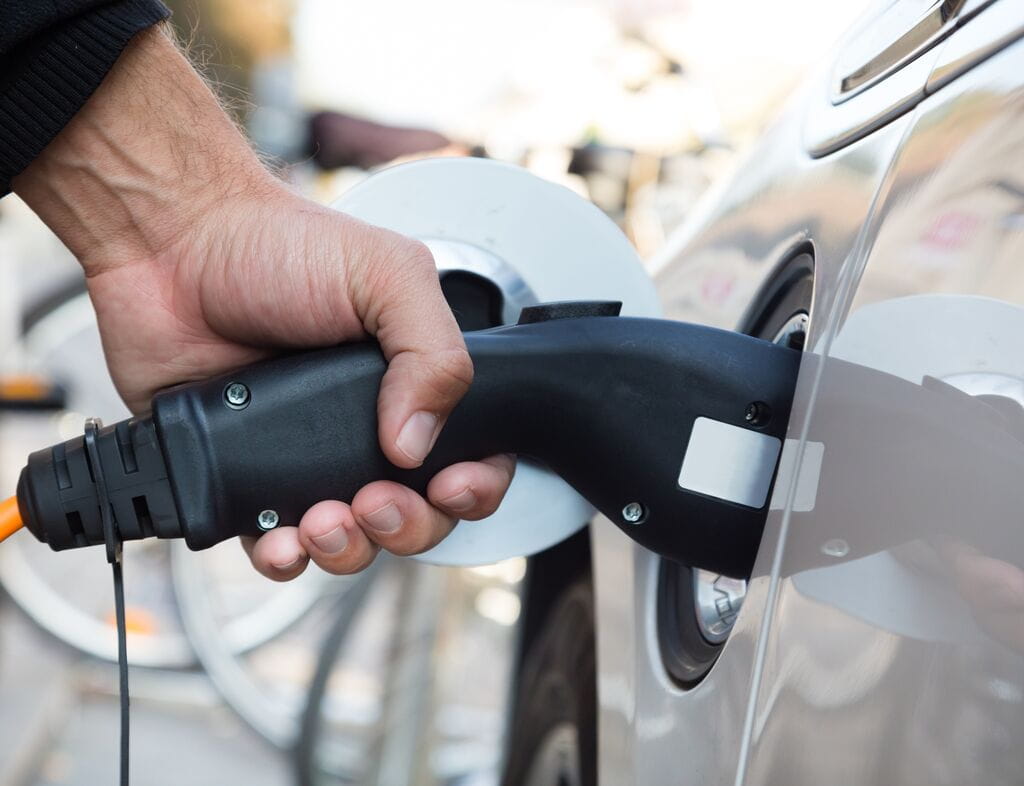 Plug-in hybrids – the best of both worlds, or a lazy compromise?
4 min to read
Technology & innovations
---
Zurich, December 2020 - Converting their fleet to electric vehicles is currently one of the hottest topics for fleet managers. Many companies are thinking about reducing their CO2 footprint and are faced with the question of whether battery-electric vehicles (BEV) or plug-in hybrid electric vehicles (PHEV) are the way to go. A thorough needs analysis, a car policy that has kept up with the times and an all-round package for charging are important factors that will aid them in their decision for the right vehicle.
For many fleet managers, concerns about the limited range or limited charging options of battery-electric vehicles (BEV) are often a decisive argument in favour of plug-in hybrid electric vehicles (PHEVs). At first glance, PHEVs seem to offer an appealing combination of the benefits of both worlds.
The prospect of using electricity to power your car seems tempting, at least to drive between your home and a nearby workplace, thus covering short distances with zero emissions. Because this reduces CO2 emissions, including for PHEVs, which in turn helps keep a clearer conscience with regard to the environment. In addition, thanks to its combustion engine, a PHEV offers the security of being able to cover longer distances without time-consuming recharging stops, even at higher speeds and with air conditioning or heating fully running. These are particularly convincing arguments for salesforce employees – after all, you don't want to have to plan customer visits based on where you can find a charge station.
Fuel costs often do not decrease as expected
What sounds tempting in theory is often sobering when it comes to crunching numbers at the end of the year. Switching from vehicles with internal combustion engines to PHEVs often does not reduce fuel costs as expected. In many cases the opposite is in fact true. For example, when you replace diesel vehicles – which have fallen somewhat into disrepute, but are efficient in terms of consumption and therefore also CO2 emissions – with PHEVs. This is because the electric motor in PHEVs is usually coupled with a petrol engine. And because increased fuel consumption goes hand in hand with higher CO2 emissions, you end up with both fuel costs and the fleet's CO2 emissions shooting up steeply. An employee in the salesforce who rushes from appointment to appointment in everyday life – and never charges the PHEV when in doubt – will probably never achieve the manufacturer's CO2 figures based on the WLTP measurement method.
Focus on cost-efficiency and sustainable solutions
What can the fleet manager do to avoid nasty surprises while also doing good for the environment?
On the one hand, it is crucial to analyse the driving profile of the company car user. This is often where companies make the first mistake, namely succumbing to the perceived pressure from the public for a greater electric base, instead of soberly analysing facts and figures. In many countries – such as Germany, currently – this analysis is also significantly influenced by tax incentives, and this is without a doubt an aspect that should not be neglected from a financial point of view. It is only detrimental if the tax advantages become the decisive argument, even if there is often an absence of the desired environmental benefit – or if this is negative, as in the case of PHEVs. One can only hope that, after the most recent postulate from the National Council's Environment Commission, a suitable regulation specifically for company cars will be created in Switzerland.
Needs analysis is key
First there should always be a needs analysis focusing on the intended routes and usage profile of the vehicle. If the vehicle is intended predominantly for inner-city use and given the specific requirements, a PHEV may be the better choice – but this is provided that the PHEV is also charged regularly.
This is where a company's car policy comes into play. Issues such as subsidies for charging devices in the drivers' garages or electricity costs must additionally be taken into account. A bonus-malus system to act as incentive for the charging process is also helpful in order to ensure regular charging of the battery and a corresponding fully electric portion of the distance that is covered.
Convenient complete solutions for fleets
LeasePlan not only has experience in the design and electrification of car policies, but can also offer a complete solution for both BEVs and PHEVs. In addition to offering the vehicle in full-service leasing, this policy also includes a charge chip with access to around 4,000 charge points in Switzerland (over 130,000 charge points in Europe), as well as charge stations for the company or the drivers at home. Billing for the charge process, including the electricity used to charge the company car at home, is carried out via LeasePlan. In this way, charging of the vehicle is simplified for the user, so that the PHEV can also exploit the positive aspects of the added electric drive.
Ultimately, a thorough needs analysis, a car policy that keeps up with the times and an all-round charging package are important for structuring your vehicle fleet. The range of BEVs and PHEVs is growing daily in almost all vehicle categories, so there is little standing in the way of greater electrification of your vehicle fleet.
Published at December 15, 2020
Was this article helpful?
---