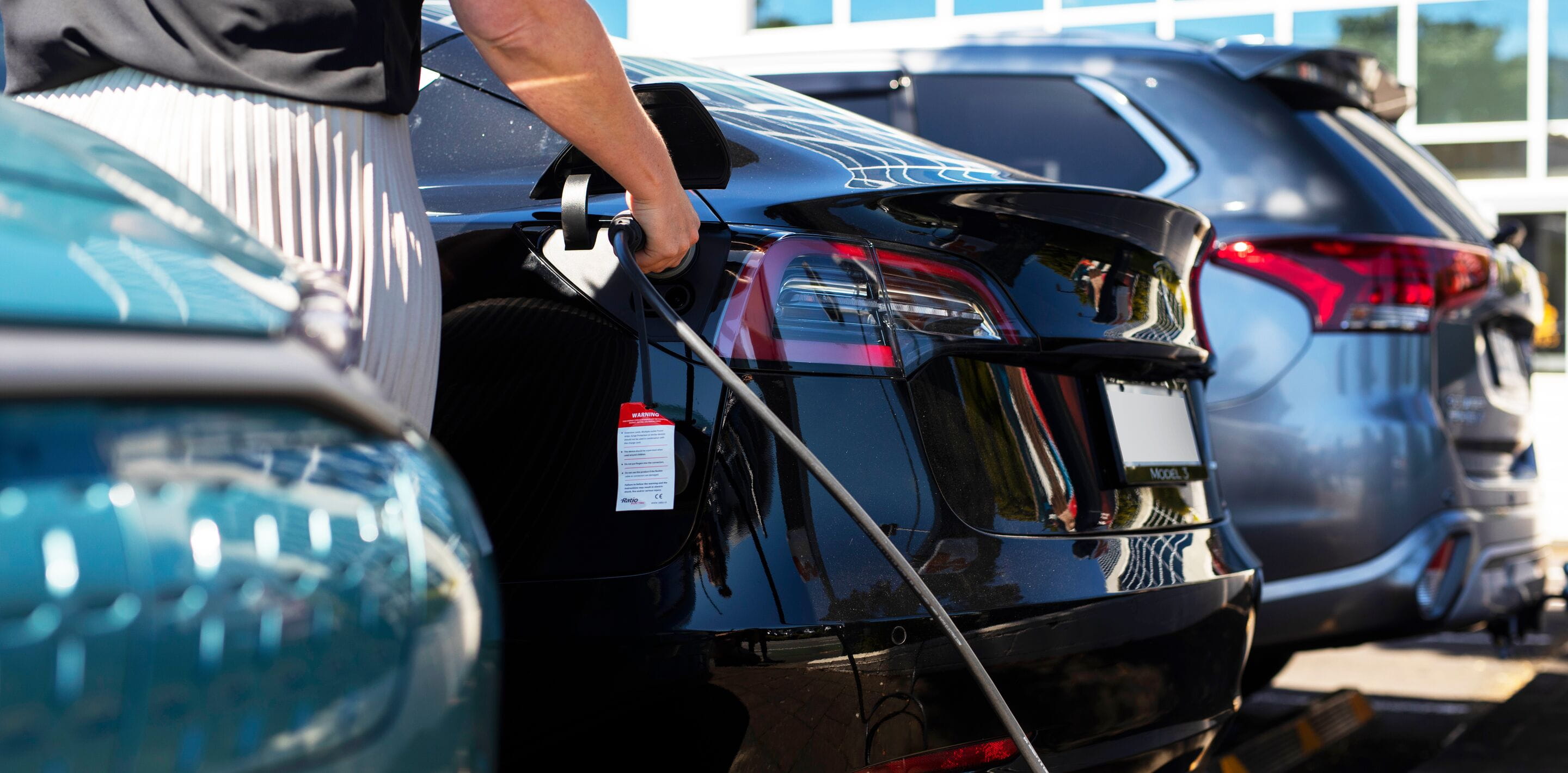 Transition to a sustainable fleet
Less emissions, healthier planet
LeasePlan supports sustainable fleet management efforts to reduce vehicle emissions. Transport is responsible for 20% of world CO2 emissions and the fastest-growing contributor to climate change. Business owns more than half the vehicles on the roads, so we know we can be a powerful force for change.
Achieving lower emissions
Your business will have sustainability targets that reflect your corporate social responsibility goals. For fleet managers this usually means meeting CO2 reduction targets.
Our four step strategy:
Educate

We want widespread adoption of low-emission vehicles so we'll keep sharing information with our customers about the options available, benefits and best practices.

Facilitate

We make it as easy as possible for our customers to Start Electric by offering expert advice and support, flexible finance options, full-service packages and end-to-end charging solutions.

Lead

We want to lead by example with a Start Electric plan to start transitioning our employee car car fleet by 2021. And we want our customers to follow our lead for net zero emissions from our managed fleet by 2030.

Advocate

We can't make a change all alone. We will work with governments, NGOs and the private sector to tackle energy, climate and air-quality issues. And we are active members of Drive Electric.
How can we help?
Call 0800 LEASEPLAN (0800 532 737)