Check out our services
The choice is yours
We want to keep your company moving forward. Let's have a look at how we can help you. From online tools to complete sustainability programmes.
We offer a 360° service – finding the right balance:
Keeping your employees happy

Working towards a greener planet
Always thinking of what's next, for you. Whether you would like it to be long term. Or you're just looking for a short-term solution. We are flexible. And so are our services. It's up to you.
Equipped with the industry knowledge, experience and expertise, our objective is to match optimal fleet management solution to your company's specific requirements. LeasePlan offers the following services.
LeasePlan offers the following services:
Registration (

placas

and

derechos

)

Insurance and accident management

Maintenance, repairs and inspections (

verificación

)
Gestoria management
Gestoria (formality management) is a 100% requirement, differs in each state, is complex and fundamental for your fleet. LeasePlan has national coverage, a sound system, controls and (legal) expertise in offering gestoria.
All activities related to:
Payment of road taxes (

tenencia

)

Representation at police station on case of accidents and re-possession (

corralón

)

Other special requests e.g. fine management
Fuel card
LeasePlan Fuel Card is the service that allows you to manage the fuel of your fleet. Find the solution that suits your needs.
Read more
Telematics
LeasePlan Telematics is a device that will help you have more control over your fleet in real time.
Consultancy Services. What's the next step for you?
Reviewing your company's mobility. Improving sustainability. Reducing fleet costs. And ultimately optimising your fleet. Let us help make this complex process easier, for you. We have a dedicated team of consultants. Worldwide. Offering tailormade solutions.
Together we will look at what's next for you:
Lowering Total Cost of Ownership (TCO)

Without compromising your fleet's performance

Developing benchmarking studies

To track your competitors and compare them to your company

Reducing CO2 emissions and producing a greener fleet

By reviewing your mobility budget, vehicle choice and driver behaviour

Engaging your employees. Keeping them happy and mobile

For increased productivity and lower employee turnover
Choose LeasePlan for fleet outsourcing. The ultimate in fleet management
We understand what's next in cars, in mobility, and technology. So why not let us take care of keeping you company on the move. We will take all the hassle away.
Fleet outsourcing Your own team of LeasePlan fleet managers. Experts in managing your fleet. They are here for you and your employees. For advice. Or if any problems arise. But they will also take control of all the paperwork.
Would you like us to help you move forward?
Call (+52 55) 52 49 12 69
From Monday to Friday from 9:00 AM to 5:00 PM.
Call now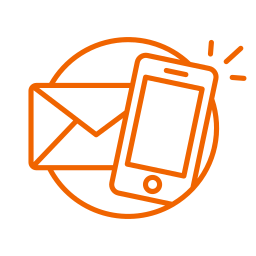 Do you want to know more about our services?
Send us an email and we'll reply within one working day.
Email
Send us an email and we will respond within one business day.