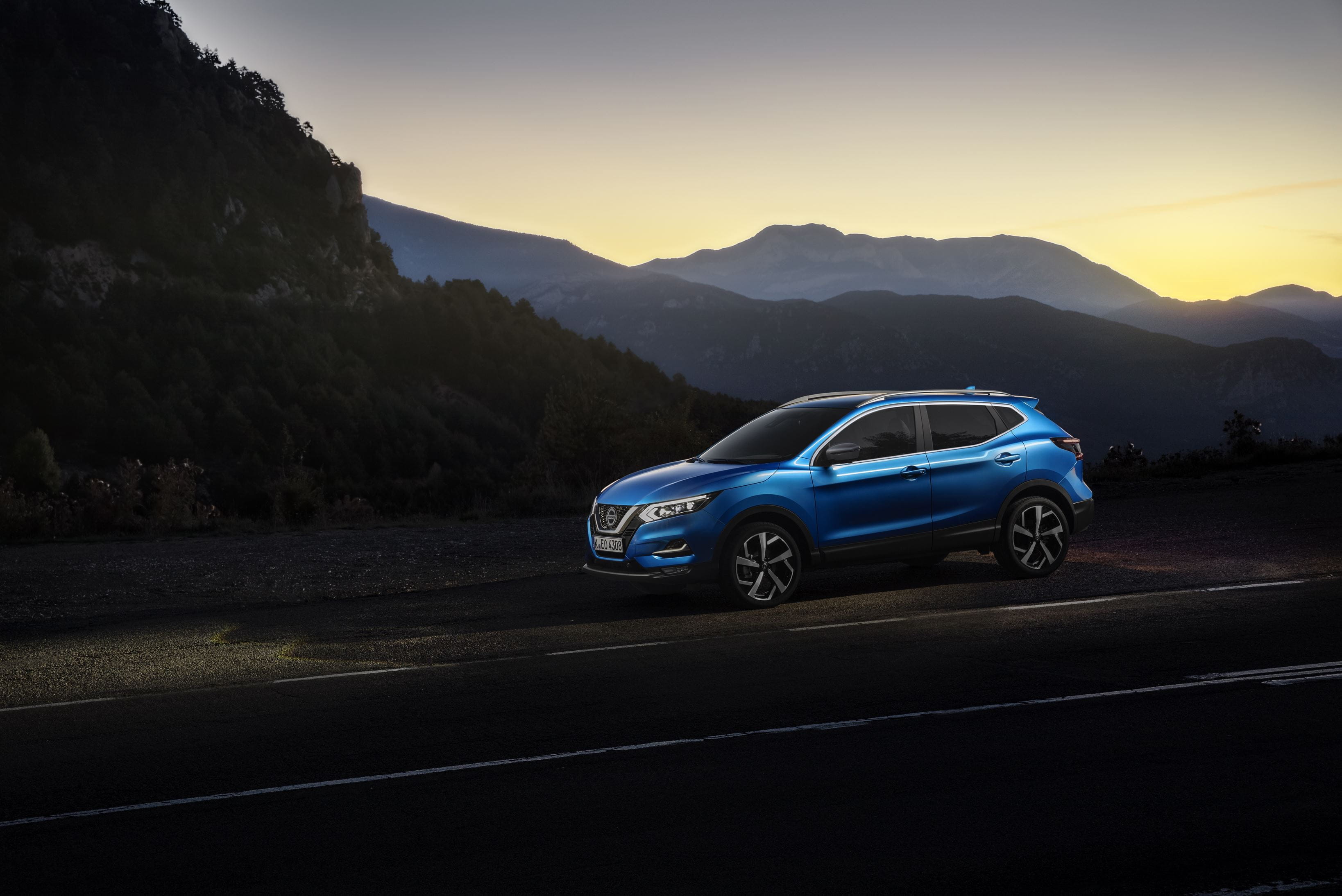 Nissan Qashqai
Impressive, overhauled design

Intuitive, all-wheel drive

Driver awareness technologies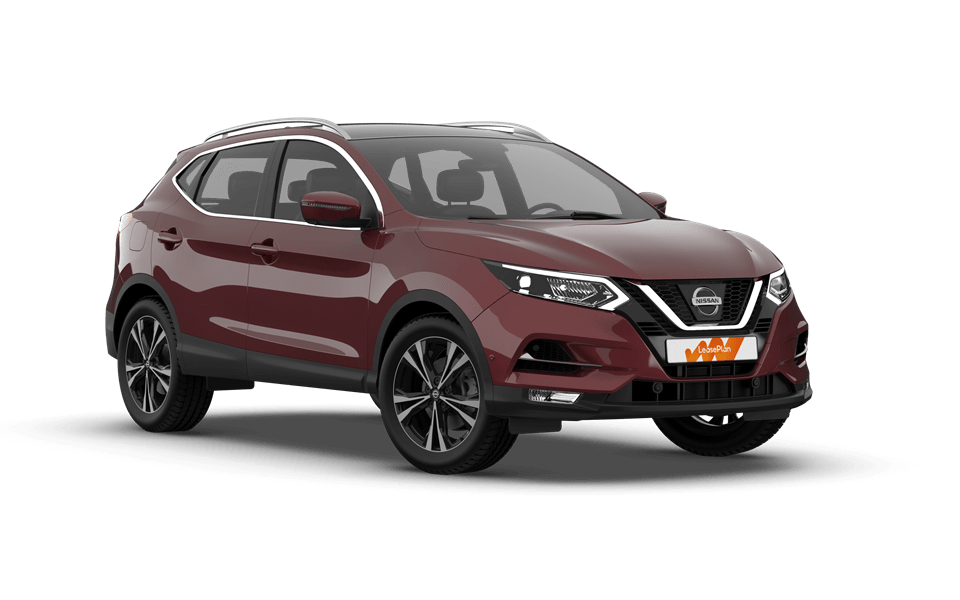 Affordable, all-terrain adventure
One of Nissan's most popular vehicles worldwide, the compact crossover Qashqai SUV offers adventurous, all-terrain looks at a running cost slightly above a family hatchback. Produced by the Japanese manufacturer since 2006, the third-generation Qashqai is a more connected car.
It comes with completely overhauled infotainment systems that take advantage of the latest technologies and safety features. The modern, versatile interior feels spacious and features a fully digital dial display.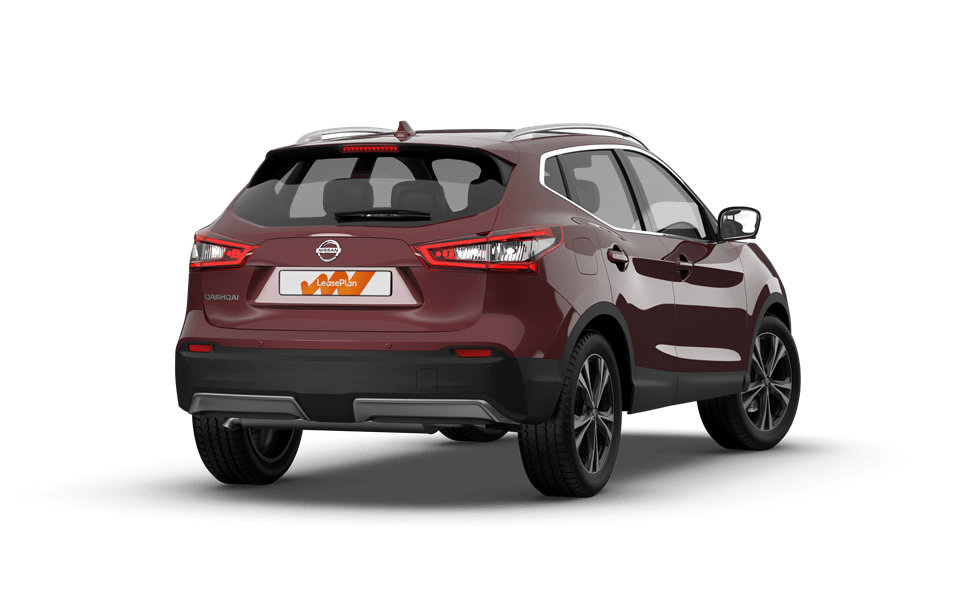 An intelligent driving experience
Adopting Nissan's latest, more angular design language, the still-familiar-looking rear end sports horizontal tail lights. Exciting details include big aero-style wheels and a sloping roofline that gives it a slightly sportier stance.
Nissan's intelligent ProPILOT driving technologies continuously monitor what's going on around you, helping you handle the unexpected, stay in lane, regulate your speed, and manage traffic jams. In city traffic, the high driving position provides a commanding view.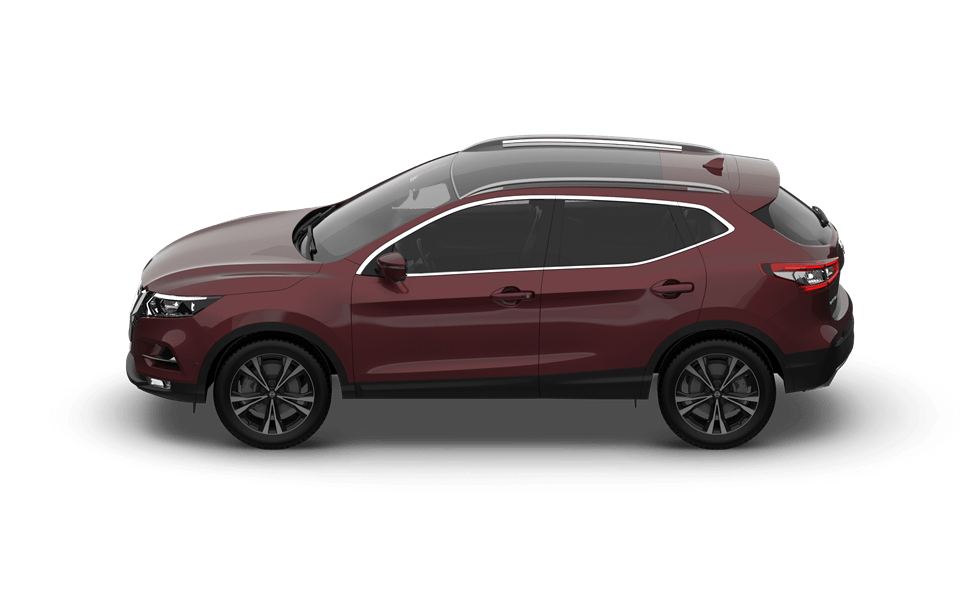 Less fuel, extra power, more fun
Based on the latest evolution of Nissan's CMF-C/D platform, the next-generation Nissan Qashqai again proves that an SUV doesn't need to be a heavy, expensive-to-run four-wheel-drive off-roader.
Designed to enhance your driving pleasure, the new turbocharged petrol engine, available in 140 and 160 hp, offers less fuel consumption, extra torque and power, and lower CO2s emissions.
Top FAQs electric driving
What is a full electric vehicle? An electric vehicle, also called an EV, uses one or more electric motors or traction motors for propulsion. The energy used for driving an EV is stored in the battery and the battery is charged at a charge station (at home, at the office or in public).What do I need to charge my electric vehicle? To charge your electric vehicle, you will require a recharging station, a charging cable, and a charging card.How many kilometres can I drive on a fully charged battery? A fully charged battery with a capacity of 40 kW will enable you to drive 200 to 250 kilometers. If you drive sensibly, you will achieve even more. Speed has the most effect on the amount of power drawn down from your battery, so you are advised to keep to the permitted speed limits. There are also other factors that may have an effect on your driving range: - High or low temperatures (resulting in continuous operation of the air conditioning/heating) - A (too) sporty driving style - Driving with a strong headwind - A fully loaded car - Driving uphill for a long period of time Does an electric vehicle require different maintenance than a vehicle with petrol or diesel? An electric vehicle requires less maintenance. This is due to the engine's reduced number of moving parts compared to a conventional combustion motor, which therefore leads to reduced wear. Moreover, oil changes are a thing of the past and the vehicle does not have an exhaust or gears. In addition, the brakes are less susceptible to wear thanks to the regenerative braking capacity.How safe are electric vehicles? Electric vehicles are approved for all safety factors, just like conventional vehicles. In the event of a collision, there is a possibility that some parts may receive an active charge or that short-circuiting causes an electrical fire, though the safety precautions and construction have limited this risk to an absolute minimum.How long will it take to charge my vehicle? That depends on a number of factors: the type of vehicle, the power left in the battery, how fast your vehicle charges, and which type of recharging station you will be using. When charging your vehicle with a standard power socket, approximately 10 hours is required. This is approximately 2 to 4 hours when using a public recharging terminal. When using a fast-charger (primarily located along highways), your battery will reach 80% charge in 30 minutes. Do keep in mind that using fast-chargers is more expensive than standard recharging stations.What does it cost to charge an electric vehicle? This depends on where you will be charging your vehicle. Home recharging stations are the most economical in most situations. The average electric vehicle uses 15 to 20 kWh per 100 km. If your home electricity rate is 0.25 kr/kWh and you drive an average of 15,000 km per year, your charging costs will range between 3750 and 5000 kr per year. When charging away from home, your rate is determined by the recharging terminal provider. A starting fee and incentive rate are often charged in addition to the kWh charge. Via [www.plugsurfing.com](targetSelf:https://plugsurfing.com/), you'll find an overview of available recharging terminals in Sweden and Europe including the price per kWh. 
Contact us
Call number: 08 - 470 26 00 from Monday until Friday between 8:30 to 17:00.
Send us a message
Fill in your contact details and we'll be in touch!