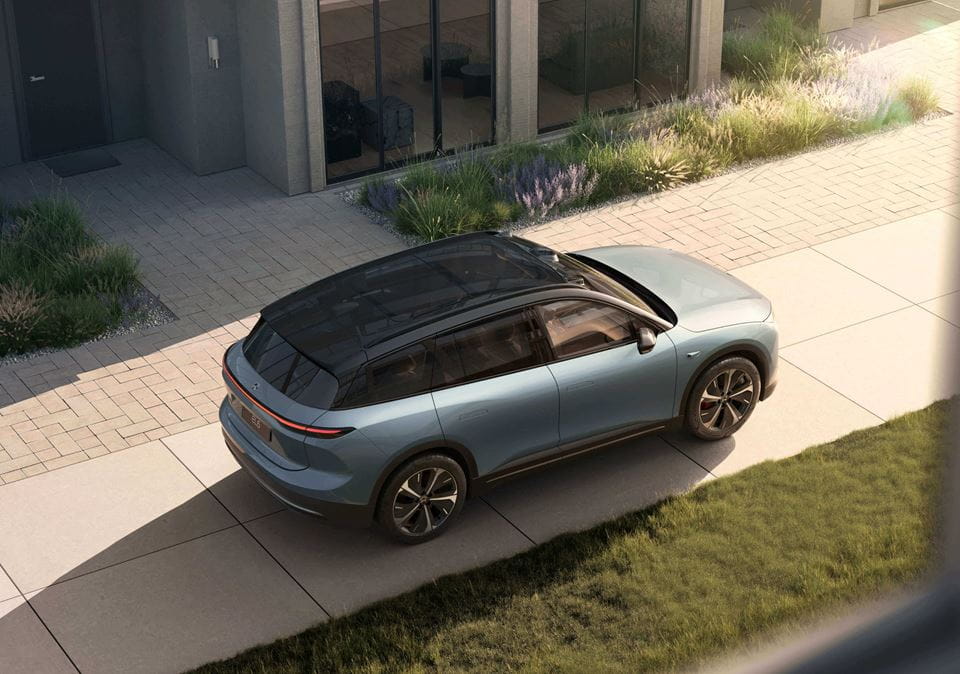 Designed For Autonomy
The future is here. And everything about the design is integrated with technologies that improve the daily experience. A crafted watchtower is integrated into its roofline complete with LiDAR. The front fascia features a crafted X-Bar design that is synonymous with the NIO design DNA.
Capacitive flush door handles and soft-close doors make entry and exit elegant and effortless whilst the side windows are flush with the B and C pillars to create a continuous and pure surface. The rear wiper is integrated into the spoiler, allowing for impeccable rear visibility and a minimalist, classic design.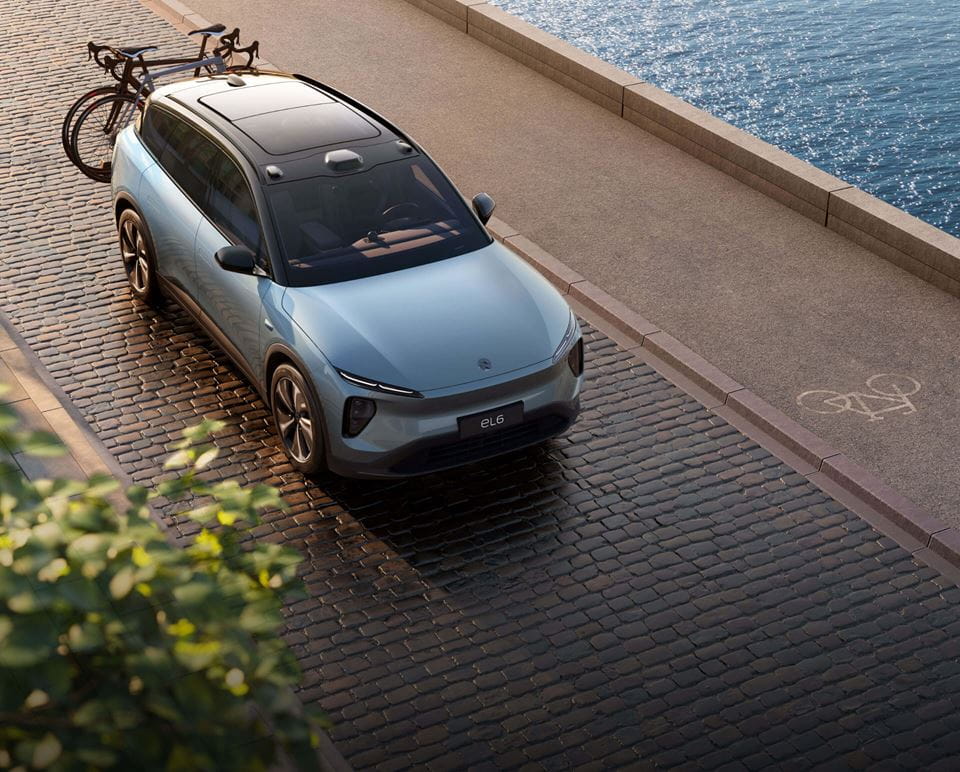 Lights On, Heads Turn
The Double-Dash Daytime Running Lights, Smart Matrix Headlights and Air Curtains work in harmony to play an enchanting visual symphony. The side turn signals underneath the side view mirror showcase a sophisticated design expression and are invisible until needed.
Integrating many micron-size high-brightness LEDs each of which can be controlled independently, the Smart Matrix Headlights deliver precise light control, automatically adjusting the exterior lighting to road conditions.
Enhanced by 8MP high-resolution cameras and an ultralong-range LiDAR sensor, the Smart Matrix Headlights can precisely detect oncoming traffic to safely illuminate the immediate environment whilst not causing glare to other drivers.
Battery
Range

75kWh: 390 - 406km 100kWh: 510 - 529km
Performance
Acceleration 0 - 100 km/h

4.5 sec

Braking distance

100km/h-0 in 34.5m
Miscellaneous
Dimensions (L*W*H*WB)

4,854mm, 2,212mm, 1,703mm, 2,915mm
*Range is an estimate simulated according to the Worldwide Harmonized Light Vehicles Test Cycles (WLTC) with both 75kWh and 100kWh batteries.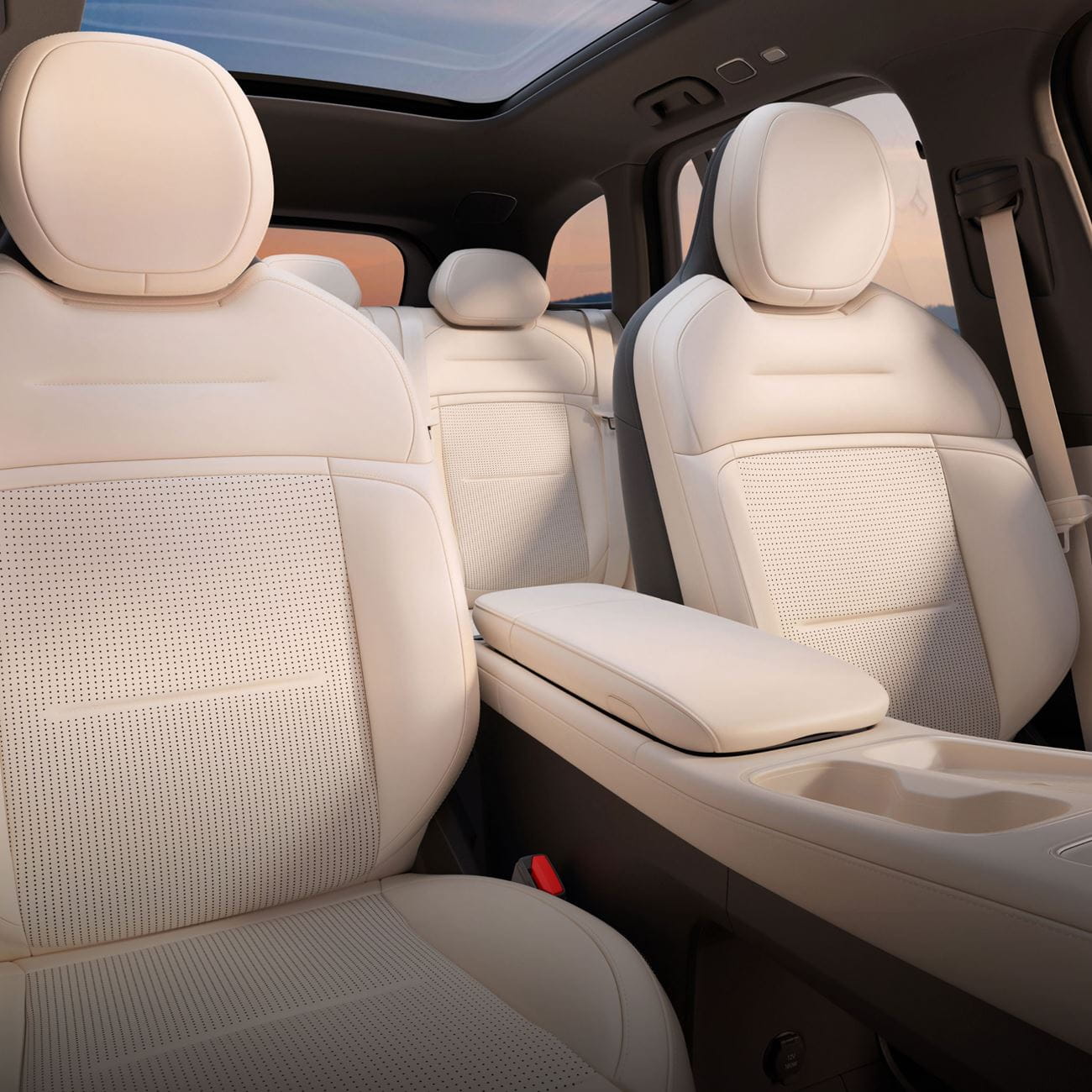 Interior
Ultra-Fit Comfort Seats
NIO's in-house developed premium seat platform is designed to perfectly cushion the body in areas where support is most needed, ensuring a comfortable and healthy posture. The front seats, certified by German association Aktion Gesunder Rücken, are built for comfortable experiences during daily commutes and long-distance driving.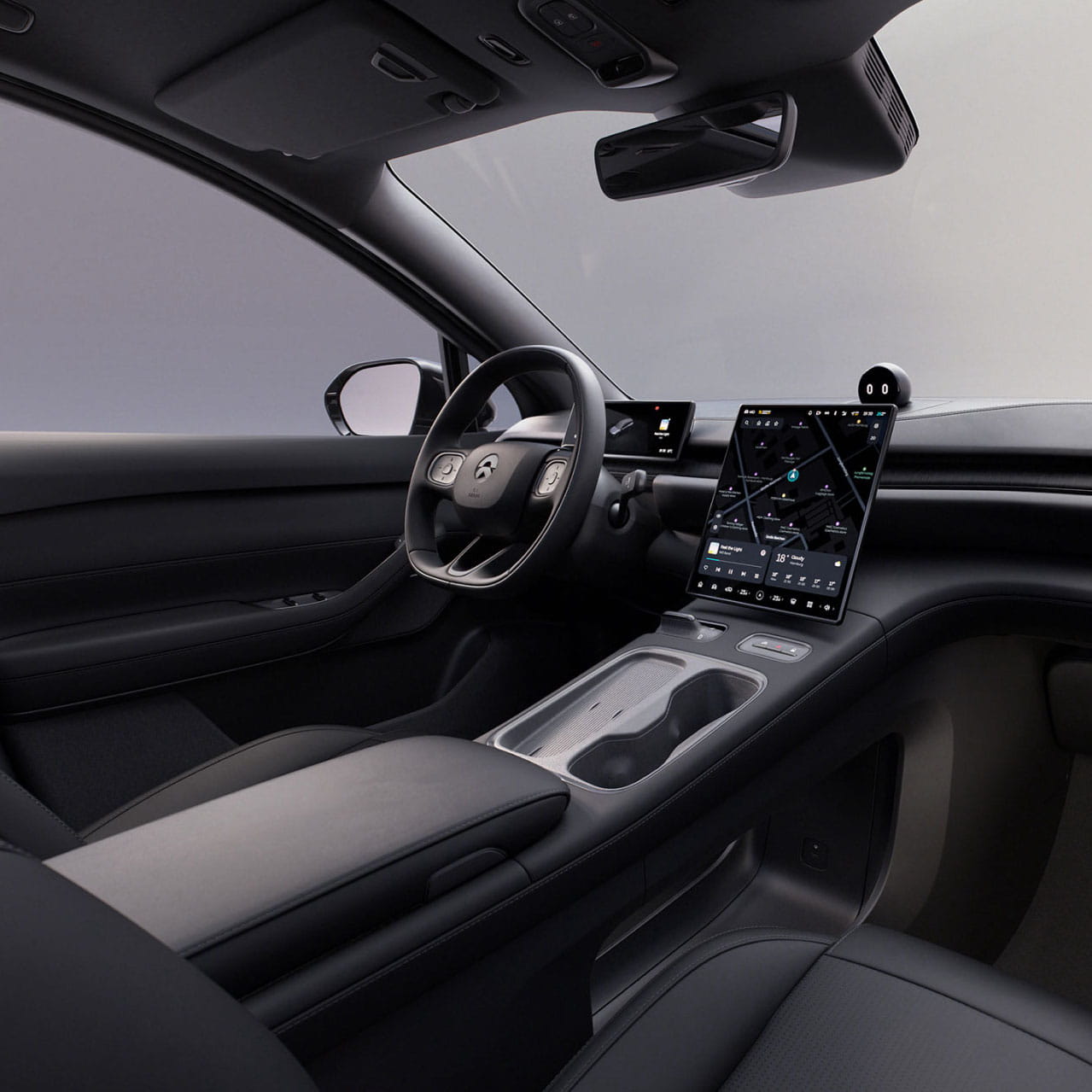 Audio
NIO's Second Generation Digital Cockpit
Equipped with Banyan, NIO's Smart Digital System, the second-generation digital cockpit delivers more AI computing power as well as faster graphic and multimedia processing than ever before. The 12.8-inch high resolution AMOLED center display takes center stage in the cabin.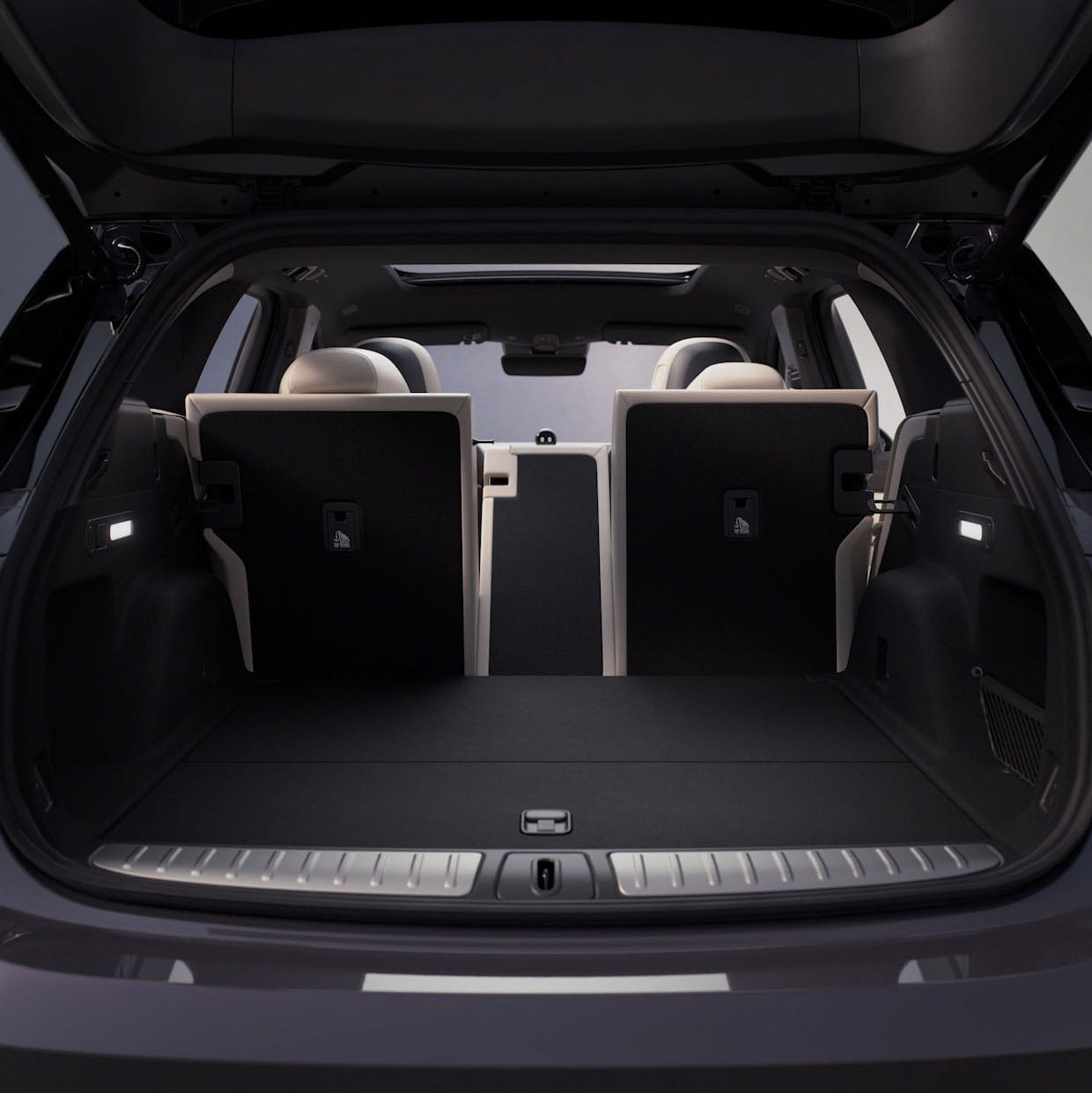 Space
Fit for Your Adventures
With 4-2-4 foldable rear seats, EL6 is fit for any adventure, from daily transportation to something a little more. The rear seats are independently foldable to support multiple loading configurations. When all rear seats are folded down, the loadspace floor is almost flat allowing for a cavernous storage area of 1,430 litres.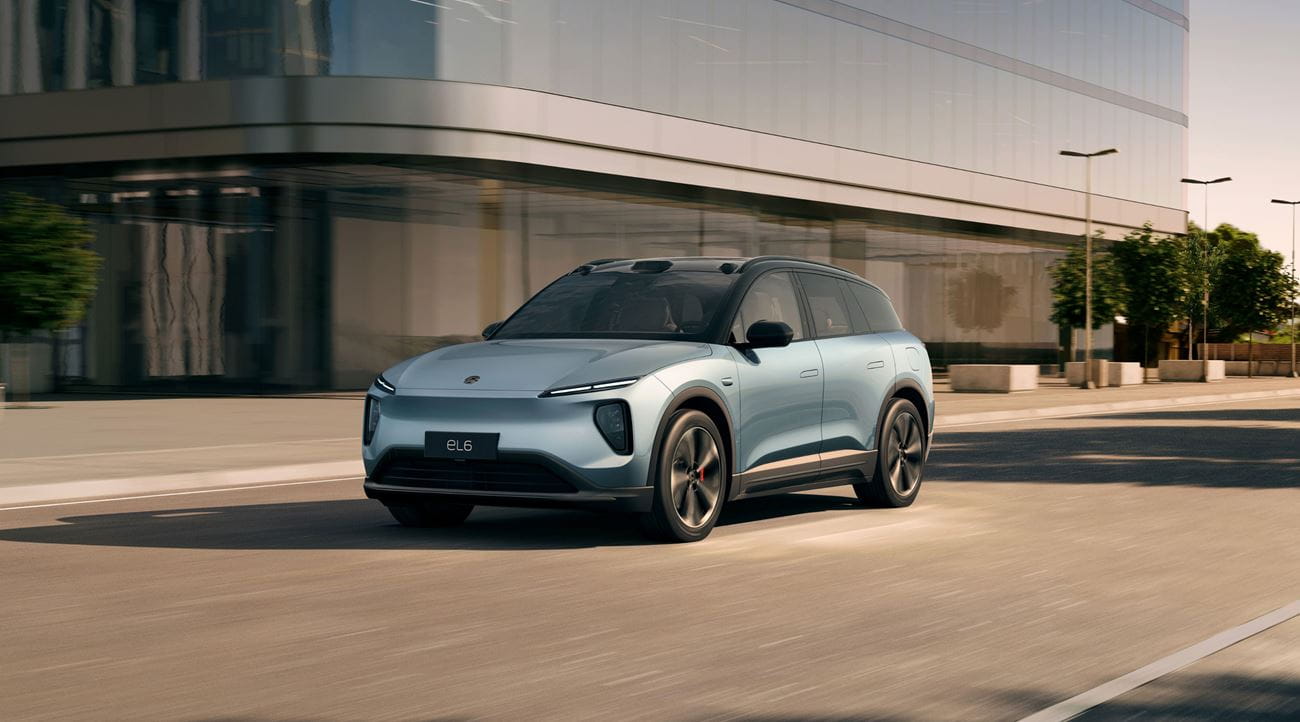 NIO EL6
Contact us!
Contact us
Call number: 08 - 470 26 00 from Monday until Friday between 8:30 to 17:00.
Send us a message
Fill in your contact details and we'll be in touch!