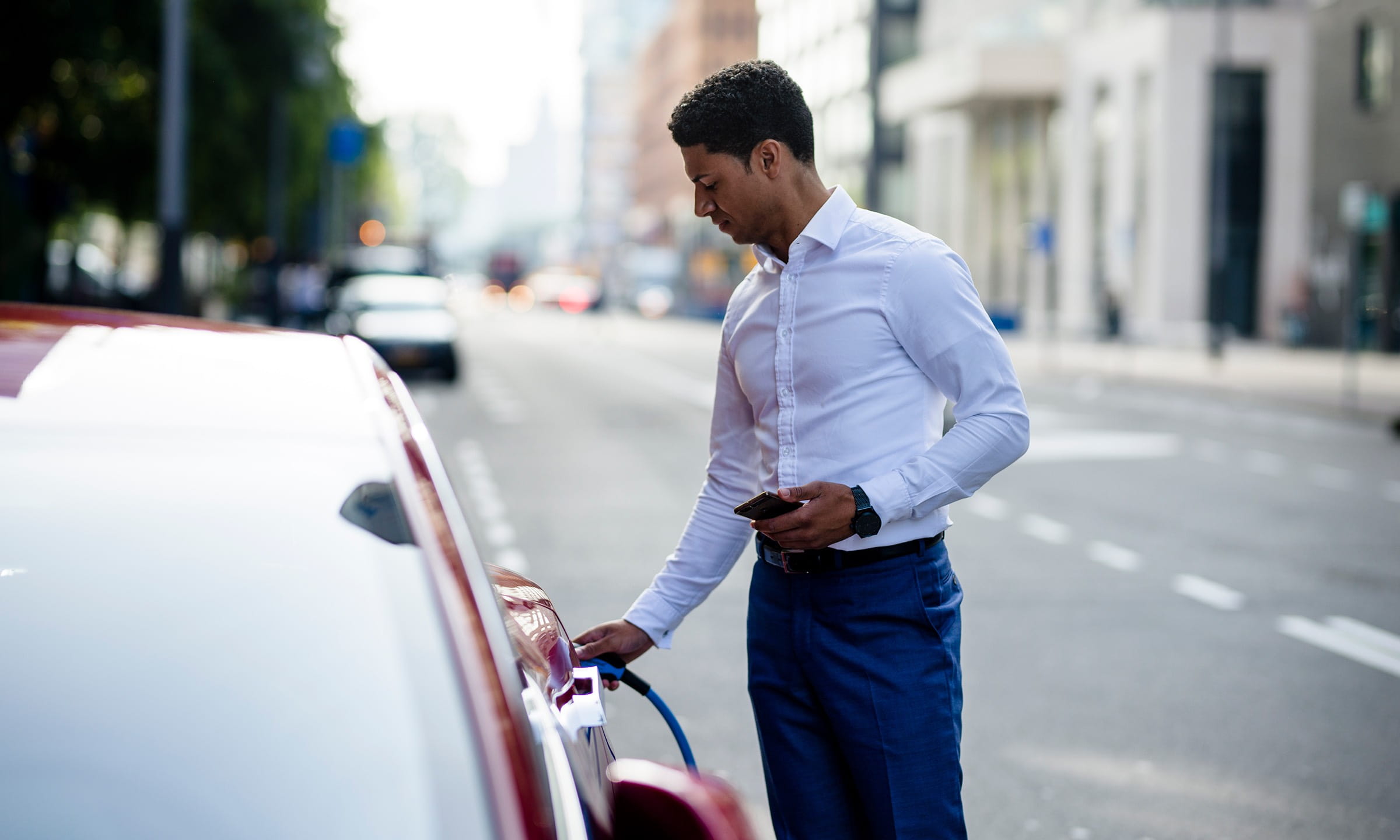 Polestar 2 vs Tesla Model 3
5 min to read
Automobile
---
Although Tesla's Model 3 has been available (in the US) since 2017 and the Polestar 2 will hit roads from summer 2020, these two cars will square off against each other in terms of price and range. Polestar has the ambition to become "the guiding light in the electric car revolution", and we are keen to see whether they can threaten Tesla's leading position in the electric race.
Polestar 2 vs Tesla Model 3
Can Volvo's spinoff threaten Tesla's pole position?
Polestar 2
More than just a "Tesla Killer", the Polestar 2 handles and drives with real sophistication. Recognisably Volvo design on the outside, premium interior with all the safety features you could want and a state of the art infotainment system.


Seats: 5
Cargo space: 440 litres
Range (WLTP): 470 km
Top speed: 250 km/h
Seat comfort: Excellent
Smooth & silent drive: ++++
Fast charge time (150 kW): 27 mins
Tesla Model 3 (standard range)
The Tesla Model 3 takes everything you love about Tesla's in a more affordable package. The acceleration power is impressive, though the range is significantly less. All in all, a very appealing electric option for drivers who want a luxury sedan for a smaller price tag.
Seats: 5
Boot space: 542 litres
Range: 265 km
Top speed: 210 km/h
Seat comfort: Standard
Smooth & silent drive: +++
Fast charge time (100 kW): 22 mins
Range and power
With the Polestar 2, Volvo has its first battery electric vehicle with some impressive range, clocking in at 470 km (WLTP) on a full 78-kwh lithium-ion battery. Although less than the long-range Model 3, which boasts 480km range, it is more than the standard-battery Model 3, which can get you 409km of range (WLTP). In terms of power, the Tesla seems to have the upperhand. The Polestar 2 gets a mighty 400 horsepower from its dual electric motors and can accelerate from 0-100km/h in less than five seconds. However, the dual-motor Tesla Model 3 reaches 450 horsepower and accelerates to 100km/h in an impressive 3.3 seconds. Charging-wise, the Polestar 2 has a charge rate of 150 kW, compared to the Model 3's charging rate of 250 kW. That means that, depending on connection and socket, charging your Tesla Model 3 either at home or on the road will usually take ⅓ less of the time.
Design and tech
It's clear that the design teams behind these two sedans have taken very different approaches. Take one look at the Polestar 2, and the strong Volvo DNA is immediately clear. Especially the headlights and typical vertical "grille" feel familiar as well as the squared-off nose. In contrast, the Model 3 has the rounded front / end design preferred by Tesla and instead of a grille, the focus is on the cat-like headlights. The Polestar has conventional door handles but Tesla has opted for high-tech hidden handles flush with the door. Both electric cars have an expansive glass roof. The Tesla 3 proves that less is more with the largely button-free interior which revolves around the landscape 15-inch touchscreen display. The Polestar's high-quality interior is outfitted with vegan textiles as standard, though a ventilated Nappa leather option is also available. A big plus for Polestar 2 is the integration of Android OS and, as a result, embedded Google services such as Google Assistant, Google Maps and the Google Play Store. Both cars use an iphone app instead of a key.
Conclusion
The Tesla Model 3 has ruled the mid-range electric vehicle sector ever since the company figured out how to produce them at scale. With the arrival of the Polestar 2, a worthy competitor has entered the electric arena. With its robust design, 442 km range, Google-based infotainment system, and competitive pricing, the Polestar 2 can compete not just with the Tesla, but with premium sedans in the combustion-engine sector as well.
Would you like to drive the Polestar 2 or Tesla Model 3
Please provide your contact details so we know how to reach you. We're happy to discuss your lease options, with no obligation.
Contact me about a leasing car
Send us an email and we'll respond as soon as possible.
Published at April 10, 2020
Was this article helpful?
---