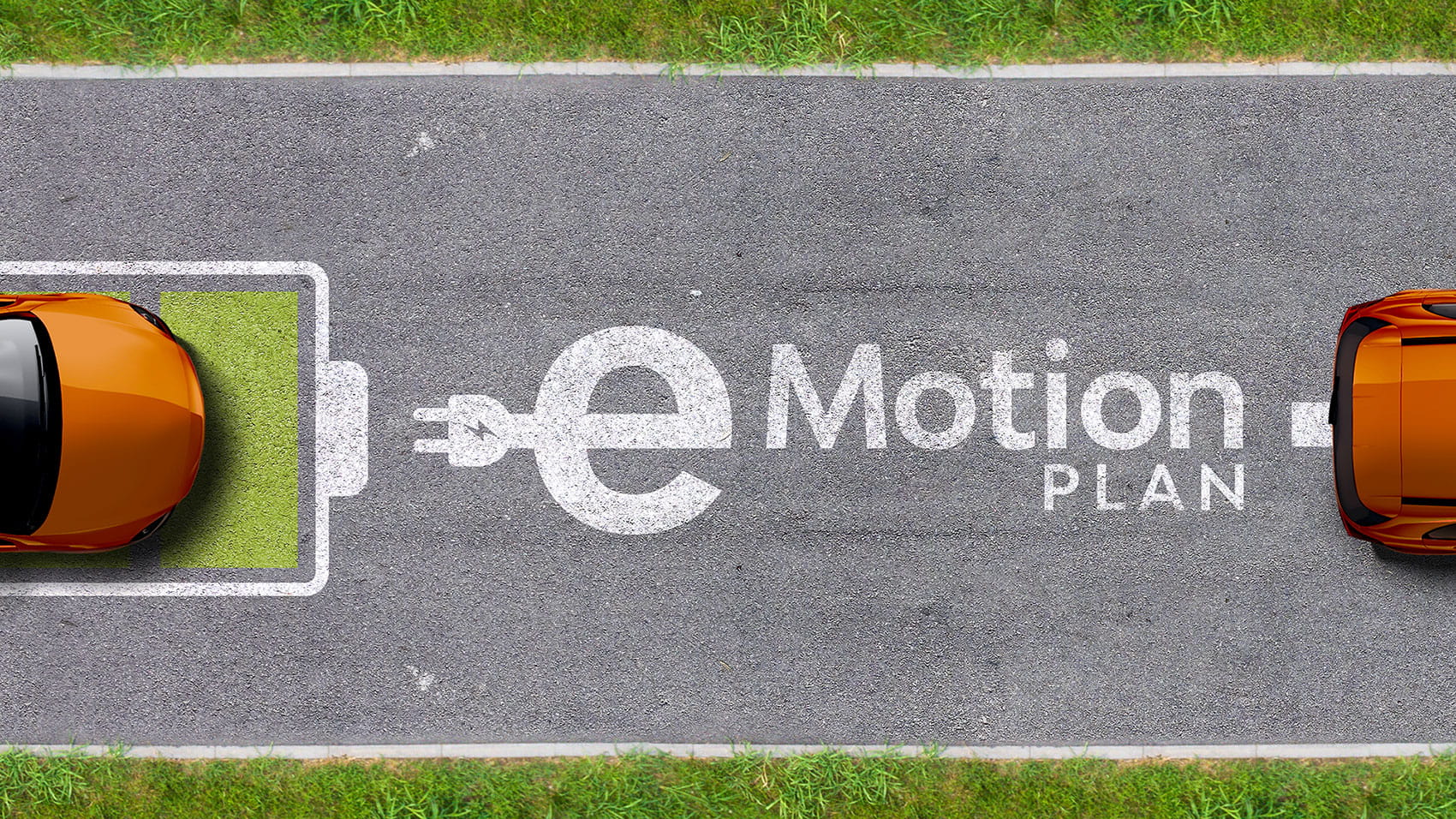 LeasePlan launches solution that will facilitate electric charging
3 min to read
Fleet Management
---
eMotion Plan: um produto desenvolvido em parceria com a EDP pretende apoiar empresas a transitar com tranquilidade para a mobilidade elétrica, ajudando-as a atingir as suas metas de sustentabilidade. Pela primeira vez, o mercado passa a dispor de uma solução de Renting para Veículos Elétricos chave na mão, com uma oferta de soluções de carregamento muito completa.
LeasePlan has just launched eMotion Plan, a pioneering product on the market, to support companies in the electric transition of their fleets, reinforcing the commitment to achieve zero emissions by 2030.
It is a fully integrated electric mobility solution, leveraged on EDP Comercial solutions, which includes in a single renting contract: the electric vehicle, with all services included and also the charging card for the entire public network. The big innovation of the eMotion Plan is that it allows integrating in a single solution all types of charges that the customer can do – at home, in the office or on public roads -, but with differentiated payments. With this solution, private consumption is separated from business charges, reducing the complexity of payments.
At a time when there is a great imposition to achieve sustainability goals, companies are increasingly pressured to reduce the emission of polluting gases resulting from their activity. Thus, companies must seek new, more sustainable solutions for the development of their businesses and one of these alternatives must be the transition from fuel to electric vehicles.
The transition to electric mobility is happening now and it is irreversible. In recent months we have witnessed a change with car brands presenting more and more alternatives in all segments, and with the positioning of the TCO of electric vehicles evolving in relative terms in a very favorable way, also taking into account the tax benefits for companies that choose to purchase electric vehicles for their fleet.
In addition to these services, and to facilitate customers' decision-making, LeasePlan offers its consulting service to guide and advise customers at all stages of the process. It should be remembered that the eMotion Plan had already been tested over the last year, with the installation of more than a hundred EDP Comercial chargers in the homes of employees of LeasePlan client companies.
eMotion Plan has 4 charging options:
Biz – A charging solution for installation in the workplace with equipment that can have one or two outlets, allowing driver identification and management of individual consumption, for better company management.

Biz Plus – A solution in which the charger is connected to the public electric mobility network (Mobi.e) which allows company employees to charge at home using the CEME card. This solution ensures that the energy consumed is billed directly to the companies and withdrawn from the employee's household bill.

Home – A solution for an individual who lives in a house or has a private box where it will only be necessary to connect the cable to the equipment and charge the vehicle. Due to its simplicity, it adds a number of advantages, including being able to take advantage of cheaper times, such as the bi-hourly, to charge the vehicle at a lower cost. Customers will also have access to the EDP Electric Mobility tariff, with associated benefits.

Home Plus – This solution presupposes authentication through the app and the automatic settlement of accounts between the condominium and owner, both knowing what was consumed and how much each top-up cost.
Anyone who hires this service from LeasePlan will also be able to purchase a limit of days for a combustion vehicle, for specific needs such as vacations or long journeys, as well as benefiting from the telematics service, FleetScan, a platform that allows the monitoring of fleet in real time, route management, provides fleet metrics, and supports defensive and ecological driving, allowing to leverage the transition to electric mobility of its fleets.
Published at November 16, 2022
Was this article helpful?
---