Are you looking for a good operational leasing deal? The best proposal isn't always the cheapest. It is important to compare, in detail, the different offers and to make sure that you are making the right choice.
To help you compare the various offers you have found on the market, below you will find a guide with all the points to be borne in mind.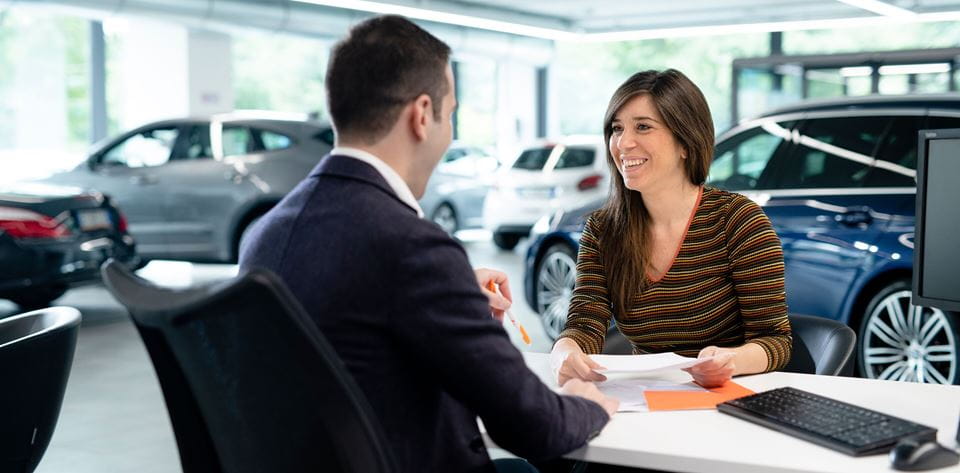 Firstly, make sure that it is:
The

same ca

r (make, model, engine capacity, transmission type, fuel type and optional equipment)
The

same contract duration
The

same number of kilometres contracted
It is also important to clarify:
Whether it will be necessary to make a down payment. If it is, state the amounts. Then confirm the monthly fees and check whether they include VAT (Value-added Tax).
In addition, you must make sure that you are comparing offers that ensure exactly the same services.
For example, an offer seems very attractive to you, but when you look at it closely, you see that car insurance is not included or the replacement vehicle in the event of a breakdown. If these are things you rate highly, you must ensure that they are included in the operational leasing service you hire.
Check if all offers include the services below and make sure you compare them in a fair and comparable manner. Only in this way can you choose the best operational leasing offer for you and for your company.
Contract duration
The minimum term of a operational leasing contract is 12 months. Is generally up to 36 or 48 months in duration, however a longer duration can be defined.
Number of kilometres contracted
You also must confirm the supplement value per km traveled more and deduction per km traveled less.
Contract opening expenses exemption
Confirm that there will be no charge for the opening contract process.
Down payment
Check that the proposals you are reviewing require a down payment.
Maintenance
Preventive maintenance, scheduled and that follows the revision plan indicated by the manufacturer, and corrective maintenance, for all unforeseen repairs should be included.
Insurance - Own damage and deductible
Check if the insurance is included and what is your deductible. Besides that confirm if it includes civil liability, protection of the driver and occupants and isolated glass breakage.
Roadside assistance
It must be available whenever requested and from Km 0, both nationally and internationally, including breakdowns, towing and occupants repatriation.
Replacement vehicle
In case of accident, repairs, breakdowns, overhauls, theft or robbery. You should also check the category and number of available days with a replacement car.
Tyres replacement
Check the number of tyres contracted. Ideally, their replacement should be unlimited. Also check if the respective alignments and calibrations are included, as well as the repair of punctures.
IUC (road tax)
Confirm if the payment and legally required documentation for the car circulation are included.
Reconditioning insurance
Protection, upon termination of the agreement, of any costs associated with damage that are not the result of normal use of the car. This way, you avoid surprises at the end of the contract.
Total premium guarantee
Car damage caused or increased by the driver's careless use.
If you prefer, download and print the complete table with detailed information for an easy and more complete comparison!
After gathering all the information, validate it with your LeasePlan commercial consultant and it will be easier to take your decision. We hope to help you in this process.
If you still have any queries or need further information, we'll be here to help you!
Call 800 10 70 70
Available from Monday until Thursday from 09:00 to 14:00 and 14:00 to 17:30. Friday from 09:00 to 14:00 and 14:00 to 17:00. Cost-free call.
E-mail us
Please send us an e-mail to renting@leaseplan.pt.